NFL coaches were given permission by the league to return to their team facilities on Friday, as long as the respective team falls within local and state health guidelines.
The Steelers are one of the teams who have been given clearance, and Coach Mike Tomlin was among those back to work at a team facility when he reported to the UPMC Rooney Sports Complex on Friday morning.
Allowing coaches back is the next phase of re-opening team facilities, a process that began several weeks ago with limited numbers of staff permitted to return.
Tomlin has taken part in the virtual offseason, from the draft, to zoom team meetings, to rookie orientation meetings.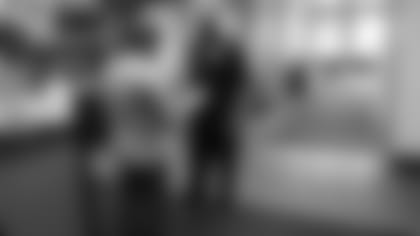 On a call with Steelers Nation Unite members last month he talked about the challenges that will face all teams as they move forward with an unusual offseason.
"We face a lot of challenges, my mentality, and the group mentality is going to be they are challenges that everyone faces," said Tomlin. "From that standpoint it's going to be fair and the playing field is going to be level. We have to be light on our feet. There is going to be a period of adjustment from a scheduling standpoint as we gain our footing in terms of logistics of what day-to-day looks like and things of that nature.
"The entire National Football League will be going through it and I just think if we perform relatively better than others, we put ourselves in position to be that team at the end of the journey. That is always our mentality regarding the start of a season."