When Steelers training camp practices wrap up for the day, players have always been accustomed to interacting with the fans at Saint Vincent College as they walked off the field.
But with camp now at Heinz Field, and no fans able to attend because of the COVID-19 pandemic, that interaction is coming in different manners.
On Friday afternoon, tight end Vance McDonald took part in the Steelers Nation Unite Huddle, answering fans questions that ranged from how Ben Roethlisberger is doing to life on his farm in Westmoreland County (you can hear that answer in the audio below).
"Everyone is sad to sort of end the long marriage at Saint Vincent College, including the fans," said McDonald. "It was something the organization was used to. There was a level of comfort we had. It's been new for everyone, including us. There are certain things we had to work through, that is proximity, location of meetings, and COVID enhances all of that. A little bit of a learning curve. We are doing our best.
"It's pretty cool to do your training camp workday at Heinz Field, right in the middle of Pittsburgh. There are some pros and cons of it all. But we miss the live interaction with the fans."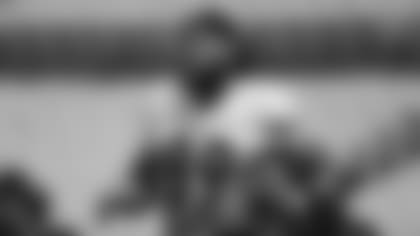 One thing McDonald missed last year, that he isn't missing now, is Ben Roethlisberger. McDonald and Roethlisberger had a strong bond on the field, and even stronger off the field. Having Roethlisberger back after missing the majority of the 2019 season with an elbow injury is something McDonald is loving.
"Ben has had a ton of success at his position. He has been doing it for a long time," said McDonald. "I have never seen '7' like this. And like this, meaning he has a fire under him. He is so hungry to not only get the season rolling, but to win it all. It has been so cool to see that.
"Looking back at it now, it was horrible to have him out last year. It's been so cool to see the transition to flying through the elbow injury, surgery, and now seeing him out there a couple days into camp and he is rifling the ball around.
"It's amazing to have that '7' that I had seen when I first got here now back."
That isn't the only aspect of the offense that appears to have McDonald excited. The addition of quarterbacks coach Matt Canada could result in more play action from the offense, and that has McDonald chomping at the bit.
"That is something we had moved away from in the past, the play action," said McDonald. "That was a big part of Ben's success early in his career. I think the way the game is evolving you see a lot of teams moving towards that. If we can beat you pre-snap, why not? You see a lot of communication that is having to happen on the defensive side of the ball. When one guy is not on the same page, that is an opportunity for the offense. Having Coach Canada here introducing that to us and mixing it in to what we have been doing in the past is new, but a great marriage for the offense. I think we are going to see a lot of really great things out of it."
The full audio of the call is below.