Learn more about Steelers fourth-year linebacker Tanner Muse in this edition of Five Fast Facts.
1. Muse signed a one-year contract this offseason after spending the last two seasons with the Seattle Seahawks. He played mainly on special teams during his time with the Seahawks.
2. Muse was drafted by the Las Vegas Raiders in the third round of the 2020 NFL Draft, the 100th pick overall. His rookie season was spent on the Reserve/Injured List due to a toe injury, and the Raiders released him heading into the 2021 season without him ever playing in a regular season game for them.
3. He played collegiately at Clemson where he played in 59 games, starting 39 at safety and was a two-time National Champion. He finished with 192 tackles, 105 of them solo hits, seven interceptions – including one returned for a touchdown, four sacks, 15 passes defensed, one forced fumble and a fumble recovery returned for a touchdown.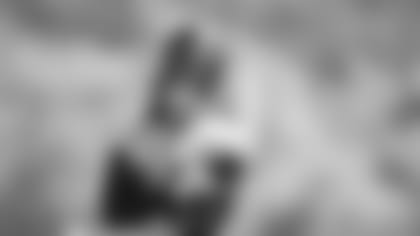 4. His younger brother, Nick Muse, is a tight end with the Minnesota Vikings.
5. Muse hosts a summer football camp for kids in grades 3-9 at his former high school, South Point High School in Belmont, North Carolina.