Learn more about Steelers fourth-year receiver Miles Boykin in this edition of Five Fast Facts.
1. The Steelers were awarded receiver Miles Boykin off of waivers in mid-April after he was released by the Baltimore Ravens.
2. Was drafted by the Ravens in the third round of the 2019 NFL Draft. In his three seasons he pulled in 33 receptions for 470 yards and seven touchdowns, while playing in 40 games with 24 starts. He saw the majority of his playing time in 2019 and 2020, also blocking on offense and playing special teams.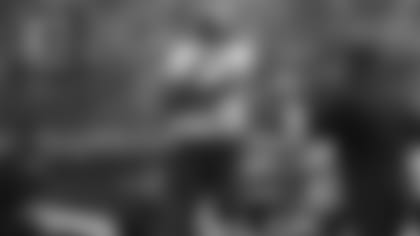 3. Boykin thought the Steelers were going to draft him coming out of Notre Dame after he made a pre-draft visit, but when the Ravens selected him, he decided Pittsburgh wasn't his favorite place. Keep in mind, that has now changed.
"It was crazy because I thought the Steelers were going to draft me originally," said Boykin. "But when I got to Baltimore, it was like, 'No, I hate Pittsburgh.'"
4. Was a teammate of current Steelers receiver Chase Claypool while at Notre Dame.
5. Boykin graduated from Notre Dame with a degree in marketing, celebrating his graduation around the same time he was drafted by the Ravens.