Learn more about Steelers fourth-year punter Braden Mann in this edition of Five Fast Facts.
1. Mann was claimed off of waivers after he was released by the New York Jets in April.
2. Mann was originally drafted by the Jets in the sixth round of the 2020 NFL Draft out of Texas A&M. He has played in 46 career games, including all 17 in 2022.
3. He has 206 career punts for 9,362 yards, a 45.5-yard average and a 39.8-yard net average over three seasons. He has hit 60 of his punts inside the 20-yard line, 14 touchbacks, 42 fair catches, two returned for a touchdown and one blocked.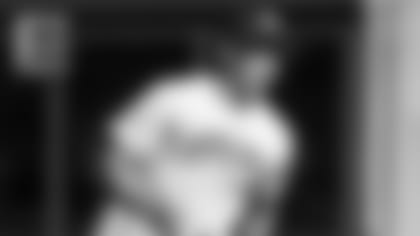 4. Mann won the Ray Guy Award in 2018, awarded to the top punter in the country. Mann led the country with a 51.1-yard punting average.
"I've been absolutely blessed this year by God and he put me in a great position," said Mann when accepting the award. "I've just been trying to take full advantage of those blessings. He's given me a great family, awesome coaching staff, great teammates, great punt coverage unit."
5. Mann started doing taekwondo when he was three years old. He was a second-degree black belt and a junior Olympian who won bronze medals in the Forums Competition and Sparring but eventually chose to pursue football instead and gave up taekwondo.