"I had lost the love of the game and my passion to have fun in football."
If you stood in the middle of the Steelers locker room and looked around and tried to guess who said that, chances are pretty good your first three guesses would be wrong. And probably a few more after that. And then a few more.
Because the player who uttered those words radiates a love for the game, a passion for what he does every day. He is fun-loving, smiles all the time, and always seems to be enjoying himself as he jokes with those around, whether it be teammates, coaches or staff.
But you never know what a person has gone through, what they are going through, by what's on the outside.
And that's why nobody would have guessed it was offensive tackle Zach Banner who uttered those word.
If you are wondering how a football player could lose that passion, just take a minute to learn about Banner's journey to the Steelers.
Coming out of USC, Banner had high hopes of being a high round draft pick. But his weight was an issue, and it proved costly, dropping him down to the fourth round, where he was selected by the Indianapolis Colts in the 2017 NFL Draft.
"My weight went like this and this and this, which is why I dropped to the fourth round," said Banner, his hands motioning upward the whole time. "That is the truth. The coaches will tell you that."
But the fourth round is nothing to sneeze at. Most fourth-round picks make a team's 53-man roster. And that was the case for Banner. At least for a short time. A very short time. Banner made the team's initial 53-man roster, but 24 hours later was released by the team when they claimed five players off waivers and needed room on the roster for them.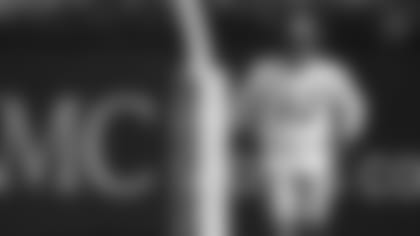 He wasn't out of work for long. The Cleveland Browns signed him the next day, and his rookie season would slowly and painfully be an 0-16 nightmare. By the end of the year his weight ballooned to 420 pounds, 80 pounds more of his current weight of 340 pounds. He wasn't happy to say the least, but he never stopped working. Then he was released by the Browns in March of 2018. And loving football was almost impossible.
"Going 0-16. Being cut by the team that originally drafted me after I made the original 53-man roster a day before," said Banner on how things went downhill. "I was waived on Sunday, in Cleveland on Monday and 0-16. Everything over there was in disarray. Then to be released in March. By the time I got to the end of my rookie season I was 420 pounds. It was a bad deal. It was a real bad deal."
Another opportunity soon came knocking. Banner was signed by the Carolina Panthers after Cleveland released him, but that would be another short-term stint. He was released at the end of May, gone from his third team in just over a year.
I mean, who wouldn't fall out of love with football at that point? You couldn't blame him
Then, something happened. Just days before training camp was set to break in 2018, the Steelers were looking for some depth at tackle to fill a void and signed Banner. The odds weren't just stacked against him at that point, they were piled to the rooftop based on coming to a team so late that already had an excellent established line with solid backups.
But he wasn't going to let this opportunity slip away. No way, no how.
"It was nerve wracking at first," said Banner. "This is my fourth team in a year and a half. It was nerve wracking on the plane coming here. When I got here, and I first got to camp and was around the players and Coach (Mike) Tomlin, they made me love football. I hadn't loved football since I was at USC. I had lost the love of the game and my passion to have fun in football. I was always working, but I lost the passion for the game.
"It came back when I got here."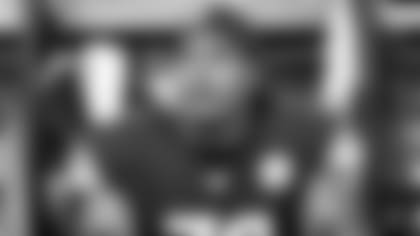 When he got to Steelers training camp it wasn't the same Banner who finished his rookie season in Cleveland. He had already begun to address his weight issue. There was still work to be done, but the 6' 8" mountain of a man had made major progress, dropping from 420 pounds when he last played for Cleveland to 372 pounds when he reported to the Steelers. He credits a lot of that to a former assistant strength and conditioning coach at USC, Tim Caron (T-Bone), who founded Allegiate Gym in Redondo Beach, California.
"I hit him up when I was in Cleveland and said I need someone to hold me accountable," said Banner. "My parents are old school. I am from an old school part where things are tough. I am used to tough. I am used to that.
"He had me pull out a book and read the definition while covering the word. And the word was binge. He said is this you. I said yes. I had a binge eating disorder. He said we have to admit this. We have to own this. We have to attack this."
Before arriving in Pittsburgh, Banner had spent that 2018 offseason in the Los Angeles area, working with Caron on all aspects, especially his diet.
"It's giving him the baseline of why he is doing what he is doing," said Caron. "Why he might overeat. Why he might potentially lose a little discipline. We talked about needs and wants. One of the biggest things was wanting to play in the NFL, you need to lose weight. We talked about making better choices. He is such a smart guy. So charismatic. But sometimes you need to be pushed over the edge. He was at the point where he knew he needed to do something different."
Banner adopted a version of the Keto diet, with proteins, greens and fats and low in carbs and sugars. He used fish oils and multivitamins. Everything about it was geared toward staying healthy.
"It all started when I had to stop playing basketball after my freshman year at USC because I had to have my hips fixed," said Banner of how the weight gain began. "It took me a couple of years, to get released, to be told this isn't going to happen, to be told you can ball but you are too big. It took me three times to figure it out and I did.
"When I first started, I was living back in Los Angeles in the offseason, cooking for myself. T-Bone came up with the plan as far as nutrition and he came up with my recovery plan in terms of strengthening, soft tissue care. He came up with my training program."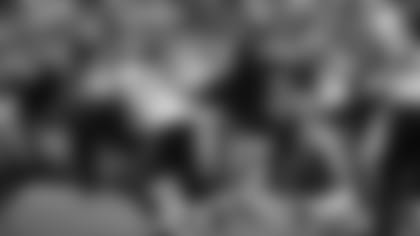 That weight loss, that determination, could have been a determining factor in Banner making the 53-man roster in 2018, with very little exposure to the team but plenty of heart and talent showing. But it was a frustrating season, not playing a single snap.
That's where the help of his teammates came into play, two in particular that provided complete opposite forms of reinforcement to help motivate him –fellow offensive linemen Ramon Foster and Maurkice Pouncey.
"Those are the OGs," said Banner. "One would congratulate and guide me. That was Ramon. The second was a motivator, discipline like. That was Pouncey. That balance is what turned me into this."
Foster has a calm approach that Banner needed. He provided the words of encouragement that kept him from getting down, kept him from beating himself up.
"Everything is not good, and everything is not bad," said Foster. "That guy has gone through a lot of bad. This is his fourth team. Mentally it can mess with you. He needs a little bit of Pounce and a little bit of me. He is very talented. As big as he is, his stature, not his weight. He is super athletic. One thing you can't buy is size. If he keeps everything right and stays on the path, he will be a phenomenal player."
Pouncey on the other hand gave Banner the kick in the pants he thought he needed. He let him know what it takes and that he wasn't doing enough.
"I always had an issue with being a game player, not a practice player," said Banner. "It started like that in second grade because I was five foot and I didn't want to hurt my friends. My dad told me when you play football, you're allowed to hit people. I never grasped that until I got around Maurkice Pouncey. I don't mind hitting anymore. In practice, in the indoor just working with Chuks (Okorafor), I learned to hit. When you get to that meeting room and the camera turns on, it took just two times for him to cuss me out and say this is what we do. You can do better. Pouncey said it.
"Then, when he said good job, I earned that. I want that to keep happening."
That 'good job' was one of the best things he could have heard. Something that made him want to hear it more, made him want to do whatever it takes to be the best offensive tackle he can be.
"The first time he said that, it was like when Moses parted the Red Sea and everyone was ecstatic and walked across," said Banner. "That is what it was like."
Banner had to take it to another level before the 2019 season. He knew more weight had to go and when Tomlin approached him about reaching that goal, it gave him confidence. It made him know that the coaches were invested in him and wanted him around for more than just a year.
"Last year, around Week 8 after we played a Thursday Night Football game Coach T talked to me," recalled Banner. "He asked, 'What do I have to do to turn you into a legit tackle?' I said what do you think? He told me I should stay out here in Pittsburgh for the offseason. That felt amazing, knowing he wanted me back here.
"That was pressure too. All I heard was it's go-time. It was motivational. He said I don't want you to seek comfort, I don't want you to be alone, I want you to be guided.
"(Strength and conditioning coordinator) Garrett Giemont asked me about my nutritional plan, asked what I was doing since we had a great way to slowly do it. In the past, coaches had asked me to lose a hell of a lot of weight in a short time. That is not healthy. We did it right.
"The offensive line as a whole, they did different things to help me. Pouncey said the coaches like you, they have shown that. You have to take care of your weight. He told me if I come back after the offseason and you are out of shape, you are going to get cut.
"I heard that every day I woke up. I heard it every day."
And when he woke up every day last offseason, he wasn't in the warmth of Los Angeles. He was in the freezing, bitter cold weather in Pittsburgh in January, February, March…you get the point. Banner made a commitment and stayed in Pittsburgh all offseason, a regular at the UPMC Rooney Sports Complex in the weight room when snow was falling and wind chills had most of the city hiding at home.
"It was cold and miserable," said Banner. "But I did it."
He held to his diet, thanks to getting into a routine of cooking and the aid of Chef Jae. And it all paid off.
Today Banner is 340 pounds. Yes, the guy who not that long ago was 420 pounds dropped an amazing 80 pounds in under two years, doing it slow and steady so that he can maintain a healthy lifestyle and not just quickly drop weight.
Not only does he look different, his approach has changed too. He admits he was a little brash, a little loud on the field, even in the preseason. He was quickly cured of that with a little help from, you guessed it, Pouncey.
"In the preseason games I might have made the mistake of doing a loud celebration on the field," said Banner. "No. Just do it. That is what we are supposed to do. That is what No. 53 told me. I talked at Tennessee and he corrected me. Against the Panthers I didn't say anything. He asked how it felt. I said good. He said that is because it's your job.
"As an offensive lineman I am supposed to kick butt and get back to the huddle. No one taught me that until I got here. When you teach me what to do, I listen to you. When someone tells you to do something, you do it. When they told me that I was like okay. There is a certain level of flash I needed to learn and he taught me that. Here when you prove that you deserve the love, they show you the love and guide you."
And while it might have been some tough love from Pouncey, deep down there is a reason. It's because he sees the potential that exists in Banner.
"I love how he works. I love how he prepares," said Pouncey. "He has a lot of size and can move really, really well. I see a lot of great things in him. Whenever you see that in a guy that has that mentality and wants to work, I put a little bit more effort into it."
And Banner did the same. He didn't put just a little bit of effort in, he put in a mammoth amount of effort and it has paid off, not just because of his weight. Banner has been active for games this year, he has a role in the offense, he has grown in so many ways, while at the same time shrinking his weight.
While many may have hung it up a year or so ago, he never did, and it's starting to really pay off.
"I have never felt like this in my life," said Banner. "I am so happy. I give that credit to Coach Tomlin and the offensive line. I have to put Gie (Garrett Giemont) in there too. He was there with me every day. I am loving life here. I love Pittsburgh a lot. I love football.
"We are an offensive line unit. The five-finger fist. I am a part of that fist. Now I am really a part of that fist. This camaraderie is different. That is why we are the best offensive line in the league, because we love each other more than any offensive line loves each other.
"I made the 53-man roster last year and didn't play a single snap. I stayed here in the offseason the whole time and made the team this year. I have more than a role this year. That wouldn't have happened if they didn't make me love football again. I do love football again."