Back to school: When the 2021 school year rolls around, youth in Southwest Fresno, California, and the surrounding area, will have a new option to pursue their education.
The Golden Charter Academy will officially open next August, all of it the dream of former Steelers safety Robert Golden.
Golden, who is from Fresno, played for the Steelers from 2012-17. Throughout his playing days he always wanted to give back to the community, and that desire continually grew stronger. He walked away from football before the 2018 season, a few months after signing with the Kansas City Chiefs.
"My heart started to change from football," said Golden, who is the President and CEO of the academy. "I was active in my community that offseason. My heart was tugging on me telling me we have to do something for the kids. I walked away from football to do this. Everybody thought I was crazy not wanting to play football anymore. I knew this would be something great for the community and would leave a lasting impression."
Golden set him mind on launching Golden Charter Academy, a school of environmental stewardship, working with Fresno Chaffee Zoo as a founding partner, as well as working with educators.
"Throughout my time I noticed our children that come from the area I do, the under-served portion of the Fresno community, they needed something more," said Golden. "I saw the need for that. I saw the kids needed something better to understand there is more life out there. It tugged at my heart. I wanted to do something to leave a lasting impression on my community."
The academy will be K-8 but start off with K-3 as it grows, with a new class added each year. While it will open in temporary headquarters, a state-of-the-art facility will be built across from the zoo so the kids can make regular visits.
"In high school I traveled for football camps and college visits," said Golden. "It gave me exposure to life outside of my neighborhood. When you talk about kids growing up in under-served communities, they hardly ever get out of there. I wanted to give them exposure to something out of their area."
While it's still a year away, Golden said he feels the excitement of what is to come and can't wait for the kids to enjoy the new opportunity.
"We are seeing the light at the end of the tunnel," said Golden. "It makes me feel like I am walking in my purpose. I am doing something for the school every single day. I thought I retired from football and my life would free up, but I am busier now.
"God gave me a platform to play in the NFL and do good things with my money. I made good investments, and this set me up to help children in my hometown."
Making a commitment: Donnie Shell has made a commitment to giving back to the community where he came from, and that is why he has hosted the annual Donnie Shell Celebrity Golf Tournament at Sage Valley Golf Club. The tournament is the main fundraiser for the Donnie Shell Scholarship Foundation, which provides assistance to students at South Carolina State.
This year, though, that golf outing had to be canceled because of the COVID-19 pandemic, leaving a void. And Shell quickly found a way to fill the void. Instead of the golf outing, he is holding an online auction to raise money for the scholarship fund that will run from Sept. 23-27, with a virtual fundraiser event hosted on Saturday, Sept. 26.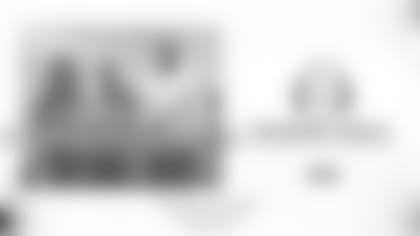 Telling their stories: Will Allen might not be ready to share his story yet, but he is certainly doing his part to help other athletes share their stories.
Allen recently became an investor and Athlete Advisory Board member for PlayersTV, a network that will focus on culture, entertainment and sports lifestyle, presented through reality shows, documentaries, podcasts and more, all shared by professional athletes and owned by the athletes.
"It's a great medium platform for athletes of all kinds to demonstrate whatever they are interested in producing some form of entertainment for people to enjoy," said Allen. "It's not just sports highlights. It's athletes giving fans the opportunity to learn more about them."
The on demand service is available 24/7 for fans to learn about the players, including NFL and NBA players who kicked off the endeavor.
"It allows athletes to have a voice, from comedy, to self-interest stories, to impact," said Allen. "It gives athletes a voice, but it also provides consumers content to enjoy and love. It's aligned with an athlete's interest. It's for them and it's majority athlete owned, not by a television network or alternative ownership.
"I am really proud that it's a collaboration of athletes coming together and taking ownership. It's showing athletes are starting to understand their collective power and brand power and utilizing it for the good. I am excited about it. I am excited to be a part of it and to see the future success of it."
Allen hopes to contribute content to the network at some point, but said he isn't ready to take that step just yet.
"At some point. I just have to get creative enough," said Allen. "I could come up with an idea, but you want something people are going to love to watch and enjoy. I understand how to do it, but not ready yet."