Felicia Edmunds still isn't sure what she will be wearing at Heinz Field on Sunday night when the Steelers host the Buffalo Bills. But one thing is for sure. Whatever she wears, she will be representing her sons.
"I have been trying to think about that," said Felicia Edmunds. "I am assuming it will be cold outside so you won't be able to see my attire because I will have a coat on. I will focus on the accessories on the outside and both teams will be represented. That is the way I am going."
Felicia and Ferrell Edmunds will be in a unique win-win situation when the two teams meet. Because it will be the rarest of the rare that will happen at Heinz Field on Sunday when three brothers will be playing in one game, and their parents will be in the stands supporting all of them.
Terrell and Trey Edmunds will both be on the field playing for the Steelers, while Tremaine Edmunds plays for the Bills. The last time this happened, according to Elias Sports, was in 1927 when Joe, Cobb and Bill Rooney all played for the Duluth Eskimos.
And Felicia and Ferrell will be cheering for every play, no matter what happens.
"It's going to be a fabulous moment. It's exciting," said Felicia. "We are going to take it in stride and not lean one way or another but be neutral. One thing is this will be the first game ever when I get to clap for every single call, every play. It doesn't matter if it's defense or offense, they are good for us. This will be the very first game I am able to clap no matter which way the ref calls it."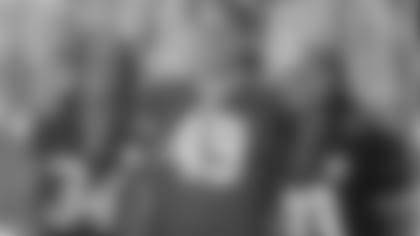 When the NFL schedule came out in April, the Edmunds' brothers took notice right away and circled the Dec. 15 date. Not in a bad way. But as a family reunion.
"It's going to be exciting. Something we talked about, but never knew would actually happen," said Terrell Edmunds. "For all of us to be out there on the field, it's a blessing. The whole family is going to be here. Everybody is going to be here. It's going to be exciting. We have to go do it.
"We all had a feeling we were going to make it. It was something we put our minds to. We couldn't take no for an answer. Now that we have the opportunity and are blessed with the opportunity to be all together on the field, it's amazing."
Terrell and Tremaine were both drafted by their respective teams in the first round of the 2018 NFL Draft. Trey entered the NFL as an undrafted rookie free agent in 2017 with the New Orleans Saints, was signed to the Steelers practice squad in 2018, eventually being added to the active roster. He opened the 2019 season on the practice squad, but was activated in Oct., making this week possible.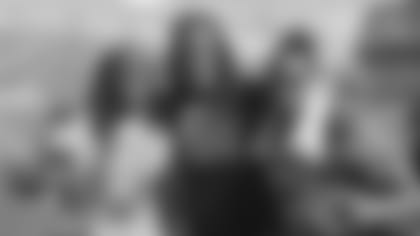 "It's something you dream about as a kid, talk about growing up, you play little league and then see it manifest now and actually become a thing this week, it's great," said Trey Edmunds. "You go through college and put in all of the work, do the extra stuff to get to the next level. When I got here, it was like what do I do to stay here. I told my brothers what it was like. Then seeing the success they had, go to the draft and get drafted in the same year, do what they are doing. Then it was like this thing is real. The realization of it didn't come until we were actually in the NFL. It was always hopes and dreams up to that point. We thought we could do it, but it wasn't real until we were in the NFL.
"We are excited. A lot of family, friends are coming up. We are ready. Both sides are looking forward to getting the win."
And there lies the key. This week there will be plenty of text message chains with the three of them, just like every week.
"We talk every day, brother type of stuff," said Terrell. "We know the game is coming this week. We talk about it."
It wasn't until this week that the texts started to focus on Sunday's game a little more, but they still remain friendly.
"You have to know how to separate personal life and football. We don't let those two things intertwine in a bad way," said Trey. "We are going to be focused, that is for sure. At the same time that is our brother, we have love for him.
"But we are competitive. There are no words to describe how competitive we were growing up. We competed in everything. Whether it was on the field, the basketball court, soccer, track, who could get to dinner the fastest. Everything was a competition. I think it kind of was bred in us and put us in the position where we are now and created a mindset we had in college and continues now."
There will likely be some time spent together the night before the game and when they take the field on Sunday, lots of love and hugs.
"We know when it's game time, it's game time," said Trey Edmunds. "But before and after is different."
When it's game time, though, that competitive side will be the only one seen.
"And it's primetime football," said Terrell Edmunds. "It's a big game, big moments. It's time to go do it."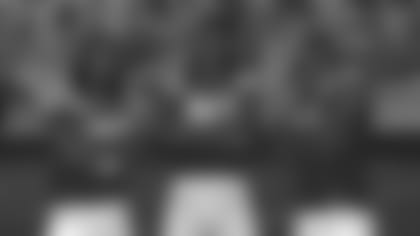 When the game ends, there will be part of the family that won't be happy. The joy they might normally feel when a sibling does well will be overshadowed by their own disappointment.
But they will still meet at midfield and do what friends and family do, hug and exchange jerseys.
"Tremaine is going to have two jerseys," said Terrell. "It's something not too many people can say they played with their brother on the same team, or against their brother, something crazy."
It will be an Instagram moment.
"Rell and I are going to bring ours, and we are going to do the three-way swap," said Trey. "I don't know if that has ever been done. Its going to be something."
No matter how the game turns out, Felicia knows there will be good and bad feelings, and that is something that won't be easy.
"At the end of the day the team that comes up a little short, I am assuming they are going to feel some sort of way," said Felicia. "For their father and I, it's a win-win situation. But I don't know how the one that comes up short handed will feel. We are going to take it back to the old days and let it be a friendly competition and see what it is."
Whatever the outcome is, though, she is beyond proud of the fact that she will be in one stadium cheering on all three of her sons at the same time.
"I am super, super proud," said Felicia. "It's a blessed moment for our family, community. The boys have been on this journey for quite some time. They did this in college and we were ecstatic then.
"We are just waiting on the moment. Hoping things turn out great. It's not the pinnacle of their career, but it's a step up. This is fantastic."