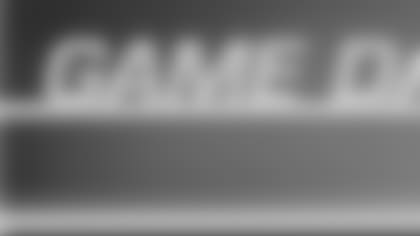 STEELERS at REDSKINS MONDAY, NOVEMBER 3, 2008 KICKOFF -- 8:30 P.M.  REDSKINS CONFERENCE CALLS
What were your expectations coming into this season?
My expectations just starting out was to make sure I could be functioning soundly with a team that was excited about going out and playing and playing with the systems and the execution, the way the coaches were hoping for. I think we got a lot of that. I just think we are a team just trying to progress along and get better as we go.

Re: Jason Campbell not throwing interceptions.
I think that is a bit of a novelty, not planned out. I don't know how many games in a row he can continue to that. But to his credit, he has tried to make good decisions. He has thrown the ball away in good spots, when necessary. We had some balls batted like every quarterback and they fall into the ground. Those are usually the ones you can't control and you get one or two picks from those. But he hasn't had any of those. We hope they continue.

Can you remember a similar streak as a player yourself?
Not going eight division games in a row without an interception. No. I've thrown my share.

How much do you think your work with him with your experience as a quarterback has helped Campbell?
I do think it has helped, but here is the deal. You have to have a guy that is willing. He has had many coordinators over the past six or seven years and for him to be able to start at square one with each guy, including me, probably has been a real compliment to him because he has had to deal with a lot of different situations. He has responded very well. He is very aggressive in how he tries to learn. He is very accommodating and understanding and believing in the concepts, but truly he has to go out and execute them. When I see him working at those things and really trying to execute them, his response has been great and the results of it. I think he's got a ways to go, but he is on his way.

How drastically did you change things?
I think the things that I did were subtle, but I sort of hammer my subtleties home. So some of the things for example, he's so tall, I tried to get him to play a little more compressed and be in a better position so he can move in the pocket. Not just stand so straight legged. Sometime these quarterbacks get told that you have to stand tall in the pocket, but you really have to stay compressed in the pocket so you can suddenly move away from or in the pocket if you have to, away from pressure. That would be one thing and there are many other little things like that. Like I said there are a lot of subtleties and he has responded to everything thus far.

What kind challenges will he face against the Pittsburgh pass rush?
Every quarterback faces a tremendous challenge. They are very good. You probable hear this every week on your conference calls, they've earned a lot of respect, they gain a lot of respect and the key thing about their defense is not just talk. It's not just a pipe dream. You can see it on video and you can certainly see it all over the place. They play hard and exciting football. They care about their teammates and they all play in choreographed efforts.

What did you make of the Pittsburgh vs. Giants game on Sunday?
I just thought I was a real fight on both defenses. Both defenses have a lot of pride in their play and both offenses were trying to find that little break, that one little bend that they could take advantage of and I think it was hard because both of those defenses were very sound. I was not surprised it was back and forth like it was. Most of the games we have been in, like that game, were won right at the end in the fourth quarter, very exciting games.

How have you guys been able to prevail at the end?
I think just playing all of the way through to the end. We have been very fortunate. We haven't been great in any one area. I think our defense has been better than our offense. I think our run game has been better that our pass game. I think our special teams is playing solid. We've changed punters now mid-season and that has been a positive for us. We haven't dominated anybody. We are just hanging in there and at the end our guys find a way. We have veteran leadership on our team as well, and they are just trying to find a way.

Will you be able to run against the Steelers?
I don't know. I am going to call a run play and we will just have to see. I think that the challenge is there before both teams, because I think both teams are fairly good on defense. The challenge is going to be for the offense playing solid. It is a tremendous game and I think it is a great week to play on a Monday night, because it should prove to be a pretty good game.

A game the night before the election; Washington D.C. must be going crazy.
When I saw that at the beginning of the year, I thought Rodger Goodell had a sense of humor, putting that game together on Monday night. It is pretty incredible that we get to be here in our Nation's capital and play a very good football team and then have the election the next day. There will be a lot of excitement around the D.C. area. No question.

How much difference is the Steelers run game with or without Willie Parker?
I think they have a good run game period. Parker brings something special as does Clint Portis. So you may be a tick better but the scheme and the solid run concepts are the things that win. I am not saying that we could slide someone in there and be effective as Clint is and Willie (Parker) either, we have to plan that Parker is going to play the whole game. That is how we have to take it.

How is Jason Taylor?
He is doing a great job. He has had a little setback with this little compartment syndrome in his calf. He pulled a calf muscle, it started bleeding and they got some pressure on it. They had to go in and lance it, then they had to go and reopen it to let it drain, sounds gross, but he is on his way. He has been playing on it each week, but now that we have a chance to rest him, we are going to. Unfortunately the fans won't be able to see him this weekend because we are going to hold him out.

*
*How is Randle El?
He has been great. When he came out as a rookie, I was on the Seahawks at the time, I was hoping that we would have the chance for him. We got to coach him at the Senior Bowl and we really felt good about him and the Steelers got him before we could nab him. They benefited for years and years with him. He caught that one pass in the Super Bowl in 2005 against us, which is why I try to keep him on the bench I am taking it out on him. But he is a good guy, good player and very involved with our offense.

How is H.B. Blades?
I didn't know many of the guys on defense when I came in. What I appreciate about H.B. (Blades) is he has the knack to transform himself into all three of those positions, if we count on him. He had a big task this year. He has played middle linebacker, strong side linebacker and weak side linebacker position when guys got injured. He has done a good job. He is quite an athlete. To be able to cross over like that and play, that puts him in a class of all of his own.



WIDE RECEIVER ANTWAAN RANDLE EL
Are you looking forward to this game?
I am looking forward to it, playing against the guys. It just came around on the schedule. It is going to be a fun time.

Anyone in particular in the Steelers secondary you are most looking forward to matching up with?
Not really. Not in terms of competition or going at each other or anything like that. Most of that guys I always went up against in practice, but nobody in particular that I am aiming at or want to get back at.

Has Washington used you the way you expected?
This year they have more so. I think that the first two years it was a little bit of a struggle. Specifically because we had who wanted to do a lot of different things and a lot of new things we were used to. Being conservative in his ways and it slowed us up a lot in terms of utilizing me as much as I would have liked to have been used. But so far this year has been great.

Are you talking in terms of basic offense?
Even in the basic offense, I think that is one of the biggest things. You can have a trick play here and there but being involved more and more in the basic offense is really what you expect and what you want. That is what I have been getting so far.

What were your thoughts when you hired a new offensive coordinator and then a little later found out he was going to be your new head coach?
I called him right away when I found out he was going to be our coordinator just to introduce myself. We talked about the detail about how he was happy to be coming here, the guys he has on offense and how he is going to utilize m e and the rest of the guys. I was encouraged by that and I was disappointed that Al (Saunders) had to depart, he never got to operate the offense like he wanted to. But at the same time it is what it is and I am enjoying myself now.

Talk about the maturity of your young quarterback Jason Campbell:
I think he has matured a lot. I think a lot of it has to do, he played some games last year, but his off season was pretty good. I think the off season helped him out a lot, then Coach Z (Zorn) came in here and worked him with some drills, making sure he keeps his eyes up the field and sits down in his seat when it is time to throw the ball. So I have seen him mature in a lot of different ways. Even from the Giants game, from the beginning of the season, up until now and he seems that he has more comfort with it. We know if we just protect him, we have a good chance of getting the ball up and down the field.

Do you still enjoy returning punts?
Yeah, I do. We have to go at it a little bit more. It opened up for us a little bit the other day. I feel like I am always one block away from breaking open, so in time it is going to come. I just have to keep working at it. I still enjoy it though.

Have you ever not been one block away from breaking one?
Not often. That is one of my lines but it is always true.



Is that more of a young player's game returning punts?
I don't know if it is more of a young player's game. I think being back there time and time again, you develop a craft. When you are with a group of guys for awhile, your craft gets better and I think that is how we got going with it Pittsburgh and we have to get that same thing going here.

How much do you think your return skills are missed here?
You answer that question. I am not going to toot my own horn or anything, but I know they struggled the first couple of years. I don't know how they are doing this year in terms of the return game. I know I was missed that first year because I saw a lot of the mistakes they had.

Have you campaigned to run the Wildcat formation?
I have and I know that we are going to get to it before the bye. Hopefully we will be able to do some of that the next seven games leading into the playoffs because I think that it could help us out by changing it up and throwing a curveball for the defense to look at. I think that I look at it a little differently than most people do. I think that you look at Ronnie Brown down there in Miami, he is doing a great job with it, but I think that I look at the passing aspect of it that I can bring to the table. I have mentioned it and hopefully it works out for us and we can go with it.

Are you still an accurate passer?
My stats say it all.

What is the key in Jason Campbell's low interception total?
I don't know if it is luck or him just working at it; I guess you have to have some luck but I guess he has been real stingy with having to put the ball where it needs to be and not having those errant throws. I think he had one in the last game against Detroit where he tried to hit Devin Thomas over the middle and I think that he would have liked to have that one back even thought it didn't get picked. He is just trying to take care of the ball and even when it comes to us catching the ball and getting hit; the ball isn't getting tipped at the line and people are having an opportunity to get it. For the most part we have been blessed with that not happening to us. We don't want to have turnovers in that department.

Do you still keep in touch with some of the Steelers and if so, whom?
Yeah, I talk to Hines (Ward) and Kendall (Simmons) more than anybody when it comes to God. I see a lot of them in the offseason; I see Bryant McFadden; Deshea (Townsend), he doesn't answer the phone; but we keep in touch for the most part.

Have you come across Chris Hope, Joey Porter or any of the other guys?
Yeah, I talk to Hope pretty much all the time; I always talk to Joey. When we played them last year I talked to him. I haven't talked to him on the phone since sometime in the offseason; trying to catch up and whatnot. We try to keep in contact because these are relationships that you build when you are together during that time. You want to keep them because you know that you are going to see them again in life, whether it be on the field or off of it.

*
*How tough was it for you to leave Pittsburgh after just winning the Super Bowl?
It was real tough; people don't understand how tough it was because when you win a championship you definitely want to have a chance to defend it. You also want to be comfortable and welcomed and wanted, if you will, in terms of them wanting to keep you on the team. It didn't work out. I think that the biggest thing for me was to sit down and get some prayer time and ask God to lead me; then, really looking at my family and getting them situated. How would this move affect them? I think that we were good in terms of moving my family because at that time we only had three kids. My wife was comfortable with moving to some extent; she cried for a while but after a couple of months we got settled in pretty good and it has been good ever since.

How many kids do you have now?
I have five now but we had three when I left.

Did you not feel wanted here?
Yeah, they weren't doing enough to bring me back; I just felt that the way I played during my last season during the playoffs and in the Super Bowl I think that there could have been something that could have been done. I guess they weren't moving in terms of numbers and went a different way; I don't fault them for that at all. I guess that is when it really comes down to the business part of it and while it can be hurtful but you have to understand it. That is what I have always told people; I have said that no matter what happens, they have to understand it and I have to understand it and kind of move on. You can't always expect this thing to go your way and for everything to stay the same way forever.

Are you getting the same sort of attention this year or is the election taking some of it away?
We are still getting a lot of attention; it has been a little crazy and we have to be careful of that. We are 6-2 and starting off good, so you have a lot extra added media because we started off good; my first two years here we didn't start off good even though we made the playoffs last year. But to start off how we did now the media attention has risen and we haven't been affected by the political side of it even though Barack Obama was down here last week. It hasn't been too crazy but it has been just enough that you have to watch yourself and stay focused on your game.

So there won't be any trash talking on Monday?
We are going to trash talk; we used to trash talk all through practice. There has to be some trash talk because that is part of the game.

How good was that Super Bowl team and could it have repeated if it had stayed together?
I think that we could have defended. I think that it had a lot to do with Ben (Roethlisberger); he had his motorcycle accident right after and then he had surgery. That right there hurt them in terms of going forward and trying to win it. If we kept the team together, with the leadership that we would have had with me and Joey and different guys, it probably would have been alright. I just feel like when you lose your quarterback the way they did, with him trying to come back, it is tough no matter how ready he thinks he is to play. It is hard to come back from something like that. I think that was something that hurt them; he couldn't be going like he wanted to, they had some problems here-and-there and they just struggled. I just feel like if we could have kept that team together then we could have overcome that wave and Ben could have got better and came back healthy.

Are you looked upon as a leader in Washington?
Yes, I am because of my experience and because of playing in the Super Bowl. Once again, it is just a blessing for me to come and have the guys that are here believe that. I have come in and fit in well, and I embrace it.

Do you embrace your role and does it have value to it?
There is no question. I think that when somebody looks at you as a leader you have to step up and assume that role. Me, James Thrash, and a couple of other guys on the team consider ourselves leaders, although we aren't the captains.

Why did Santana Moss return a punt last week?
We try to get him a look at least once a game; I think that we started that Week Three or Four. It kind of gives us a changeup and he was able to come out of that thing after running into one of our players; that is kind of the way that it happens some time. I remember when we played Cleveland in the playoffs that one year, the first one I caught and they boxed it well but the next one I kind of trapped on the ground and then broke that first wave and that was it after that. It happens like that some times. Santana made a good play on that.