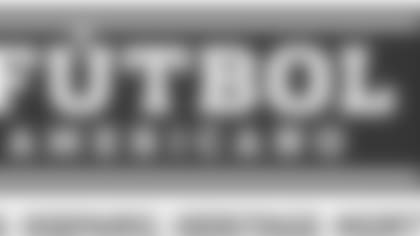 Columna Especial
Por: Fernando Von Rossum de la Vega
 
The Steelers in Mexico
The following commentary was written by Fernando Von Rossum, a broadcaster for the Steelers Spanish radio partner as a part of Hispanic Heritage Month, which is being celebrated this Sunday at Heinz Field. To read it in Spanish, please click on Los Steelers en México or visit Steelers En Espanol.
 
 
Greetings, friends and fans of the Pittsburgh Steelers; this weekend Hispanic Heritage is being celebrated in the NFL. One of the teams with the greatest tradition in Mexico is the Black and Gold Steelers.
 
To talk about the team's popularity in Mexico is to go back to the glory days of Bradshaw, Harris, and Swann, as well as the Steel Curtain of Greene, Lambert, and company; all of them led by the legendary Chuck Noll.
 
It was in the 70's when American football gained unexpected popularity once the major TV networks began transmitting the games in Mexico. Fans started falling in love with the game itself and then became fans of the most important teams of the time like the Steelers, Cowboys, Raiders and Dolphins.
 
Ever since, the Steelers and the Cowboys have remained as the most popular teams. Pittsburgh however was viewed as a blue-collar hard working team; this was something that many of the followers in Mexico related to.
 
Times have now changed and the new heroes are: Roethlisberger, Ward, Holmes, Harrison, and Polamalu among others. On the other hand Mike Tomlin became the youngest head coach to win the Lombardi trophy.
 
The team is now in the hands of the third generation of the Rooney family, and we as fans hope it remains that way for many years. They are one of the most loved and respected families in the league for their class, and the cordiality with which they treat all of us who have some kind of relationship with them.
 
Cheers, and enjoy the game on Sunday.