Staying physically active is one of the most important things everyone can do while working from home and going to school virtually.
And for Steelers players, that is definitely paramount.
That is why Jordan Dangerfield and Terrell Edmunds spent time sharing the importance of exercise during a virtual gym class with students from the Urban Academy of Greater Pittsburgh.
"The kids did pretty well. The kids got me warmed up for my workout," said Dangerfield. "It was important for them to have the change up. It's good they are keeping them active and engaged. To keep them moving, keeping them active, it's important. Gym class is important. It's a key to keep that intact.
"I saw the smiles on their faces. I saw the way they were at the beginning, where they weren't as excited, then as we got going and they saw they were being joined by a player and we got going, they got more excited and they were smiling and energized. To get them up and active was pretty special. I was smiling the entire time."
Both players conducted 45-minute classes with the kids with similar routines that included arm warm-ups, squats, mountain climbers, jump squats, jumping rope, running in place, six-inch abs and pushups.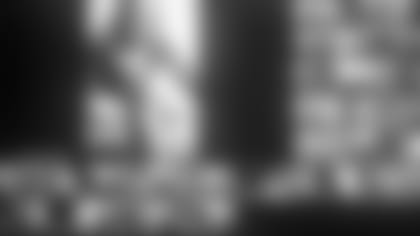 "I think it's fantastic we had the players involved," said Chase Patterson, CEO at Urban Academy of Greater Pittsburgh. "We have been fortunate to be able to move to virtual instruction really quickly. We did it three days after school closed. The students haven't had much of a break. This was a great opportunity for them to have a different learning experience in a really tough time."
Urban Academy of Greater Pittsburgh, which has 314 students from kindergarten to fifth grade, has 84% of their students up and running with virtual learning. What they wanted to make sure of was the students didn't just get the normal math and science type of classes, but also gym. And keeping it fresh was important to them.
"The kids have gym twice a week and have been doing that virtually," said Patterson. "For us this is an opportunity to reinforce what we have been saying and teaching with people the students would be impressed with. To have Steelers players is a great opportunity to reinforce the lessons we share on a regular basis about health and fitness and have it co-signed by guys who are in the athletic arena."
Teaching gym has fit in well for Dangerfield right now as he and his wife Tiffany are helping teach their young son, Josiah, with his homeschooling.
"We have our books," said Dangerfield. "The day care he is at they have an online account where the teachers teach live and make lessons for the kids. They are doing a great job with that. I definitely love math. I grew up loving math until I got to high school. I love the math part of it.
"He is definitely staying active. He is my energizer bunny. He wants to play, workout with me and always be active."