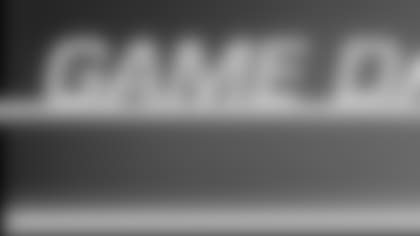 ](http://www.steelers.com/adPromo/clickThrough/processClick.io?adPromoID=95922)
STEELERS vs. TITANS THURSDAY, SEPTEMBER 10, 2009 KICKOFF 8:30 P.M. HEINZ FIELD
TITANS HEAD COACH JEFF FISHER
How does your team compare to the '08 team?
We feel good about where we are, especially along the defensive line. Tony Brown and Jason Jones return. Kevin Vickerson also returns. We picked up Jovan Haye who has had a great offseason and a good preseason thus far. We are optimistic about Sen'Derrick Marks, our second-round pick out of Auburn.


How does Nate Washington fit in with your offense?
Nate has done a terrific job since his arrival. He is very enthusiastic as you guys know. He is energetic and loves the game. It is important to him; he works on the details. He was really having a great offseason and a good camp, but then had the setback a couple of weeks ago with the hamstring. We are hopeful we will have him on the field this week.

You seem to be embracing this game on Thursday – why?
It is a privilege for us. We have really a good last four or fives weeks and to be able to finish this process – playing in the Hall of Fame Game and then to open the season against the defending champions is, for our organization, a privilege. We welcome the challenge and opportunity.

Can you talk about the stability of the Steelers?
I think even beyond that they return most of their starters. That's the Pittsburgh way. You keep things intact and you quietly go about your business; you stay competitive. Every year, you do the right things and stay healthy – the Steelers have a chance to win a championship. I think it is certainly a compliment to the superstars at the top. The Rooney family has done a terrific job over the years.

Will Nate practice today?
We will be out there in an hour and a half. He is going to run around, I don't know to what extent or how much he is going to do. We will give you the report after.

What has Chris Hope meant to your defense?
He carries the torch in the secondary room. He has done so since he walked in the door. He is the first one here and the last one to leave. He has really been a great influence on the younger players. He has really been great with Griff (Michael Griffin). The two of them really work well together and communicate well together. They are good friends and are real close, they are a lot alike. He has had a significant impact on Cortland's (Finnegan) development and taught him how to be a pro.

Has anything been said about the players stomping on the Terrible Towel after you guys beat the Steelers last year?
I don't know what effect it has. We addressed it after the ballgame here last year. It hasn't really come up since. I was anticipating it coming up. It is something that happened in the past. It was something that took place in an emotional moment. The players now understand the significance of the towel and the tradition behind the towel and the organization. They certainly aren't going to carry their own towels out there and stomp on them before kickoff. I just think it was something that happened after the ballgame. We got on a roll and won games last year, then the guys got excited about winning. It was certainly not a personal thing that the players directed towards the tradition and the history of the organization or to the fans.

What did you say to the players about it?
I told them that those kinds of things aren't necessary. Win the game and go on. I also wanted them to know (about the history). Young players who come into the league, and even veteran players, don't necessarily have a sense for history and tradition. I just wanted them to realize that is part of Pittsburgh's tradition. We had towels in Memphis when we were playing there.

What does the Wildcat formation do and do you expect it to be used a lot this year?
The success of the Wildcat deals strictly with the element of surprise. When you sub from the sideline, you put your Wildcat personnel into the game and the defense has time to adjust and make whatever calls. I'm sure everybody has worked on it during the offseason. It's the element of surprise that makes the Wildcat significant. You make a huddle-call on defense, you break the huddle and all of a sudden the quarterback is lined up at receiver and somebody else is in the shotgun position, all of a sudden guys are running around. There's an adjustment level you don't get time to do. I believe a lot of clubs, us included, and the Steelers, and everybody else have worked on it and prepared in case it comes up.

How do you keep going?
Every day I wake up I can't wait to get to work. Every season is a new challenge; every team is a new team. I have to give Mr. (Bud) Adams all of the credit. The stability of the organization has helped. We have fun doing what we are doing. Our business is still unfinished.

Are you surprised your team is not mentioned more as a team to beat in the AFC?
No, I am not. I don't pay attention to it, nor am I concerned by it. This is not the first time and it won't be the last time. That is the National Football League. We are a smaller market and we just go about our business down here.

Do you miss your battles with Bill Cowher?
Yeah. We were reminiscing over the past couple days. It's interesting, Eddie George does our color (commentary) for the preseason games. We were reminiscing prior to the game Thursday night about the great matchups and all the things association with the games. It really shaped and formed this organization – those great battles in the late 90s.

TITANS WIDE RECEIVER NATE WASHINGTON
Will you play Thursday?
I am not allowed to answer that at this point in time.

Will you practice today?
I am going to go a little bit today. We will see how things go. We are going to gauge it today and see how things go out there.

How is it feeling?
It feels pretty good. It actually feels more than pretty good – it feels really good. Being that this is my first real pull, they sidelined me. They are trying to take every precaution. I have just been trying to listen to the coaching staff and training staff and go off what they think is best for me.

Do you push it more to play in a game like this?
Definitely. I want to play so bad that I am trying to stick it in my head that the season is much bigger than just this game. This game means a whole lot to me. Not just having an opportunity to start this game but to be playing against some guys who helped raise me. It's going to be a major opportunity for me, and I'm excited about that.

Have any of your new teammates asked to see your ring?
Yes, a lot of guys asked to see it and I showed it to them.

What was their reaction?
It was good. A lot of the guys reacted pretty well to it. They were a lot more excited about it then I thought they would be. They were happy for me; they congratulated me. Hopefully we can pull this thing together so we can get one down here. Things have been going great with the guys. I haven't had any problems with them. They have really accepted what I have accomplished in the past with Pittsburgh.

Did you ask any of them about stomping on the Terrible Towel last year?
I did but I think the best response was that it was just them coming out of the locker room and seeing all of the Pittsburgh fans. The win meant a lot to them because it gave them home-field advantage. I guess they felt disrespected that we had so many fans here at their home game last year. When they beat us, it was sort of like 'take your disrespect back home with you.' I guess that would be the best answer I can give to that.

Have you talked to any of the guys here lately?
Yes, I talk to them all the time.

Any trash talk?
No trash talk between me and them. I think we are all excited to play each other because we went against each other so much in practice that we always talked about the possibility – what they would do and what I would do. I don't think there is much trash talk, I just think they are excited about the chance to finally hit me and I'm pretty sure I'm excited about the chance to make plays against them.

Who do you talk to the most?
Santonio (Homes.).

Do you think Tennessee is a Super Bowl contender and why?
I think so. I think we have a lot more to pull together but I think we definitely have the possibility to go to the Super Bowl. We have a great core of guys here that play well together. This is not a team where you have a lot of superstars or big-name type guys. You have your couple, but that is pretty much the same as any other team. You just have a core of guys that know how to play strong together to make one strong fist. When I was in Pittsburgh, you had so much talent at every position that we were able to play well together because our talent was so good. We played off each other. I think the guys in this locker room, their talent level as individuals might not be as well, but at the same time we play so well together down here that it makes us stronger.

Are the Steelers the team to beat in the AFC?
It all depends; it is early in the season so we don't really know. I have had an opportunity to watch them in the preseason and they look pretty good. I think for the most part they are going to be the team to beat because they are the defending champions. Everybody is going to want their shot (at the Steelers). We have to do a good job of coming out prepared (Thursday night).

Did you realize by the end of last season the Steelers were not going to have enough money to re-sign you?
No, there are no hard feelings at all. I have talked to some of the coaches. I talked to Mr. Rooney when I came up to visit for the events we had with the ring ceremony and the White House visit. There are no hard feelings at all. I knew the situation and I knew how it was going to pan out for the most part. I am glad for the opportunity Pittsburgh has given me – the coaching staff and the Rooney family. They gave me a great opportunity. I was an undrafted guy from a Division-2 school that nobody knew about. The Pittsburgh Nation – the coaches, front office and the fans gave me a great opportunity to come out and prove I could play at this level.

How tough has it been to develop a rapport with Kerry Collins while you've been hurt?
It has been tough, but at the same time I have been getting in some great mental reps. It is different not getting the physical reps. Before I got hurt we had a lot of progress and did a lot of good things. I don't expect us to slack off and take steps backwards. I think we will pretty much be on the same page. He knows me pretty well by now and I know him pretty well. There are still some things we need to get right, but for the most part, we both feel pretty good playing together.

What are your thoughts on Limas Sweed filling your role and do you have any advice for him?
I haven't been able to see him too much here in the preseason. I was able to see him a couple of times and he's doing a lot better. I think he is doing a lot better seizing the opportunities he does get. He's made a couple plays. If there is any advice I can give him it is to just focus because there are going to be a lot of things and questions about what he can bring to the table and his opportunity. I think the best thing for him to do is block it all out and just play football because when you get caught up in those things then sometimes your mind wanders when that ball is coming towards you. I learned my lesson from that. I think the best advice I would give him is to concentrate more on football and let the outside distractions be what they be.

Can you talk about your running backs and their ability to run against the Steelers?
I think we have a good opportunity. I know the Steelers' defense and they pride themselves on having a great run defense. The running backs we have here do a great job of taking their reads and making the plays they need to make. It is just a matter of us coming out and putting together the plan our offensive coordinator has for us and executing because if you don't execute against those guys in Pittsburgh, they will definitely rip you up. You have to have a good read on the playbook our offensive coordinator gives us and get better at it. We have to realize that some plays, they are going to win. We have to take our chances. The opportunities we do get, we need to seize them.

What are your thoughts about stepping onto Heinz Field as a visitor?
I have given a lot of thought to it. I don't know if I'll laugh, if I'll cry – I don't know what the situation will be. I am just very excited for the opportunity I will have. I don't know the way I will react to it. Just to be able to come and play for a team that gave me such a great opportunity to be the person I am today, it is a major honor for me.

What kind of crowd response do you anticipate?
I don't really know. The Steelers Nation is probably the toughest (fans). Hopefully they will react pretty well but I am pretty sure they aren't going to like me being with these guys after that situation with the towel last year. I am excited either way it goes. I am excited to be coming home and playing in Pittsburgh.

STEELERS CONFERENCE CALLS
HEAD COACH MIKE TOMLIN

(on last year's game vs. the Titans and possibly anticipating playing again in the playoffs)

I knew that if we handled our business and they handled theirs, we definitely were going to run into each other. They were a top-quality team so you'd imagine. We had a feeling when we left Nashville that in order to do what we wanted to do we'd probably have to come back there.

(on how excited people in Pittsburgh are for the game vs. the Titans on Thursday)

Well you know, it's Pittsburgh, Pa. and it's football season so it's that buzz in the air. It's an added bonus that we get to do it on Thursday night in primetime with all the things that come with the kickoff game. It's a good vibe, it's a good feeling and it's an exciting thing to be a part of.

(on how tough it is to go through the roster cuts and prepare for a game)

It's really a non-issue and I say that because Tennessee has the same issues. We'll all kind of step in that stadium on Thursday night on an even plain, if you will. That's just the nature of this business, you know. At times you get obscure schedules, you play on Thursday night and so forth. It's the same discomfort for both teams, so really it's irrelevant.

(on Nate Washington and his time in Pittsburgh)

Nate is a spark-plug. He's a spark-plug because the quality of his play but also because his personality. Nate is an energetic guy, he brings life to a locker room. They got a great player in Nate. He's starter capable. He's been given opportunities in the past few years to play in that role here and he's always delivered for us. I'd imagine he's going to do the same thing for those guys.

(on how it will be to play at home vs. the Titans)

They're a good football team and when you play good football teams usually game location doesn't matter. We're not going to assume that home field is an advantage to us. You know, the game is going to be played inside the white lines so we better be prepared to be at our best.

(on the Titans' interior defensive line without Albert Haynesworth)

They're one of the most disruptive and deep defensive lines in football. They dominated us, quite frankly, in Nashville last year and they did it without Albert Haynesworth. I imagine that life without Albert Haynesworth is going to be business as usual for those guys.

(on the advantage of seeing DT Jason Jones possibly helping with preparation)

Well, we kind of knew it was coming. We interviewed Jason at the Combine. We brought him in prior to the draft. We liked him, we saw him coming and we still couldn't do anything about it. Hopefully we fair a little better this time.

(on the Terrible Towel incident)

Our players won't be worked up over that. We've spent a great deal of time talking about the '08 season is in our past. It's no different than the '74-'75 Steelers for that matter. We mean that. We take that approach to where we are. Although some of the guys are the same, last year's history. Some of the things that maybe happened with opponents fall into the same category. I told some guys the other day maybe Billy "White Shoes" Johnson did something when he played for the Oilers back in the day that could piss some people off, but that's irrelevant, it's history.

(on if the fans remember the Terrible Towel incident)

You know, there's a lot of things that pump fans up that got nothing to do with playing and winning and losing. This is going to be two top-quality teams. They're going to play because it's opening night and there's going to be a lot of, both teams need to get off to a great start. Those are going to be the things that motivate these teams, the competition, the essence of the game as opposed to some footnote or something that happened in the past.

(on how important it is to play well in the season opener on prime time TV)

You know, I could care less about the setting, I just want to win. It's important that we do that. We approach all these games the same. This is not hockey or basketball, you got 80-something attempts, or baseball for that matter. You get 16 opportunities to state a case for getting into that single elimination tournament and this is our first one so it's a big one.

(on the challenges of coming off a Super Bowl victory and trying to repeat with teams gunning for you)

We try not to let some of those challenges rule our daily thought process. What people say about us or feel about us is irrelevant to us. We just trying to build our football team for '09, we hope that it's championship caliber. We respect the journey. We kind of know what the destination is about because we've got a lot of people that have been there but we're going to remain focused on the journey.

(on how to prepare for the Titans offense)

Quite frankly, Kerry Collins and the reason I say that is, this is a savvy veteran quarterback and he does not beat himself. I think he was third in the NFL in interception percentage a year ago. He was fourth in the NFL in sacks per pass attempt. That lets you know that this guy is not going to step in stadiums and lose football games. And part of being a tough team to beat is first not beating yourself. He does that, he does that as good or as better as anyone in the game right now so it starts there. Of course, what they're able to do behind that offensive line with that tandem of backs is pretty impressive.

(on thoughts of the additions the Titans made to boost the offense including rookies)

They're impressive guys but like our rookies, I'm sure neither one of us know exactly what we're going to get from them when the lights come on. They made a nice account of themselves in the preseason. I'm more concerned about some known threats they have like Justin Gage and Bo Scaife and Alge Crumpler who is a fierce inline blocker. They got enough returning weapons to be concerned about than to worry too much about the new guys.

(on if the opening game on a national stage is a tough debut for rookies)

Regardless of settings, I think it's a tough transition for all rookies. I just believe that. I believe that National Football League regular season speed of the game and so forth, that all those guys will be going through adjustments regardless of the stage or the significance or whether it's Thursday night or Sunday at 1.

QB BEN ROETHLISBERGER
*
*(On whether he thought he would see the Titans in the opener)
* 
I didn't think so, but you never quite know what the schedule is going to hold. It was a good matchup the first time. I'm sure it got a lot of viewers, hard-mouthed football. I'm sure the NFL and the fans want to see it.

*(On if any of the players are thinking payback from last year's Titans victory)
* 
You know what, we are two different football teams now, new players, new people. Obviously there are some similarities, but the past is the past and that was last year and we need to move on and focus on this year, as I'm sure they are as well.

*(On Nate Washington)
* 
He is a deep-play threat. He is a great wide receiver, who really has gotten better every year that he has played. It is sad to see him go, glad he got a home and got a contract. I'm really happy for him. The Titans are better with Nate. Nate is a great player.

*(On Nate Washington's strengths)
* 
His athleticism is unbelievable, how fast he is, how high he can jump, just the way he can contort his body at times to make catches. He brings a lot to the table.

*(On whether he feels like Washington was lost there behind Hines Ward and Santonio Holmes)
* 
It is tough. Hines has been here a long time and obviously has the credentials and the resume that he has. Santonio is really emerging as an elite receiver in the league. Like I said, I was sad to see him go.

*(On if he was bothered by the terrible towel stomping incident)
* 
No.

*(On if the incident bothered him at all)
* 
Nope.

*(On if some other players may have taken it more personal)
* 
I don't know. You will have to ask them.

*(On the fans reaction to the incident)
* 
Our fans are one of a kind. You can ask them, if you want to come over here and ask them.

*(On if he is staying away from the subject)
* 
Yes. I don't think there is. I think you guys are trying to make it an issue.

*(On preparing for the Titans defensive line without Albert Haynesworth especially after facing them without Haynesworth playing last year)
* 
I tell you what, that defensive line they have more than just four guys. They can rotate seven, eight guys in and it doesn't seem like they really skip a beat. That is going to be an area of focus for us this week.

*(On the Steelers offensive line and whether they came together in the playoffs)
* 
That group up front is awesome. They have a lot of heart and you can't coach heart. I'm really proud the way they finished up last year, but this is a new year and we have new guys in new places. So it is time to start over.

*(On Jason Jones and his performance last year)
* 
He is a great player. Obviously, when you don't have [Albert] Haynesworth in there you are missing a big guy and a Pro Bowler and an elite player, but Jones did a great job of filling in. That is just a credit to him and the kind of personnel they have at that defensive line position.

*(On the challenges of facing the Titans secondary)
* 
They have a top shelf secondary as well. You have some guys, not just the cornerback position, but safety that just are phenomenal players. You think of cornerbacks as guys that just cover and don't hit, well these guys do it all. Obviously, the safeties don't mind sticking their nose in and making plays in the backfield, but can also cover. If you ask me, it is a pretty elite defense.

*(On Chris Hope)
* 
Just a phenomenal leader, great football player. He kind of kept things together out there when he was helping Troy [Polamalu] when Troy was doing his thing. C. Hope really kind of made up for a lot of things that Troy just kind of saw. A very heady guy back there and a really good player.

*(On his health and the injury scare a few weeks back)
* 
It is scary when a 400-pounder steps on your Achilles. I'm doing good and feel real healthy, so everything is good.

*(On the atmosphere of the opener)
* *
It will be crazy. It is exciting just because of both great football teams, great atmosphere, everybody's watching, all of your peers are watching. It is really going to be a lot of fun. I think you are going to get the best from both teams.