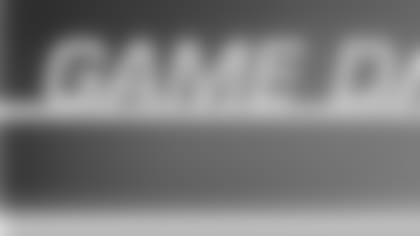 STEELERS AT SAINTSSUNDAY, OCTOBER 31SUPERDOMEPOST-GAME QUOTES**
STEELERS QUOTESHead Coach Mike Tomlin
Opening comments: "Let's start with a tip of the hat to Coach Payton and company. They made sufficient plays. (They made) enough to win and we didn't. We accept responsibility for our performance, both players and coaches. It was a tough environment for us tonight. We better get used to these kinds of environments. It comes with the territory when you're trying to be world champs. We've got to play good people in their place and play better than that moving forward. We'll get more opportunities at it. We've got to learn from this. I'm sure that we will. We'll take that approach to it and hope to get better."
On the environment related issues tonight: "It was a hostile environment for us. The fans were into it. We struggled a little bit on possession downs because of it, but that's no excuse. They (the Saints) did a nice job. We knew that this was going to be a tough place to play coming into it. I was hopeful that we would perform better than we did."
On the Saints pass rush making a difference: "I thought it was. They did a nice job. They provided us with a myriad of looks, but it wasn't outside of their personality. Coach Williams does a nice job. They do a nice job of pre-snap looks and so forth. We talked in the top part of the week about how it would be significant to deal with those circumstances and the way that they use disguises with your silent counts and so forth. They did it extremely effectively tonight."
On applying pressure and preventing the deep passes downfield: "They did a nice job. Along with applying pressure, they kept (the ball) in front of them."
On the defensive effort from the Saints: "They made some nice plays. They won the line of scrimmage, but again, we knew that it was going to be tough to play down there (at the goal line). When you talk about silent counts and short yardage, they took advantage of the home field advantage and were able to get penetration and hold us off."
On going for it on fourth down in the third quarter: "I thought our team needed that at that point. I wanted those guys to know that we came down here to compete and to win. I thought it would be a shot in the arm for our group."
On if he thought about going for it on fourth down early in the game: "No, I didn't. I just wanted to put the points on the board at that point. I don't know what the score was, but I wanted the offense to experience some success there and get some points on the board and kind of move on. It was still an early juncture of the game."
(Opening Statement) "With Patrick Robinson it was his ankle, we will see how he is feeling tomorrow and get a report. The guys played hard with a lot of effort. When you get nicked up like that all of the sudden you are down one corner defensively, but we came up big all night. The turnover was big. I thought we were patient in the second half offensively and got some things going. It was a good team we were playing and our guys hung in there and battled and it was a good win for us. The kicking game was the same way, we came up with a big play there covering that last kickoff. It was good for us to get a win. We recognize it is what it is and we have a lot of things to work on and improve on."
(On the win) "Its one game so we just go back to work this week; you just keep trying to get better."
(On the challenge of the Steelers TD in the second quarter) "It ended up being just short. I was surprised at how obvious it was and fortunately they were able to go under the hood and we were able to catch it. The defense did a great job with the three goal line snaps and forced them to kick a field goal. That was a good turn of events there."
(On the goal line stand after the challenge) "It was worth four points. Certainly, when you can come up with a stop like that its pretty significant."
(On Chris Ivory) "He got nicked up and we couldn't put him back in so we played both the other guys."
(On the passing game) "At the half it was a tight 3-3 game. We knew we were going to be playing a real good defense and we just hung in there and some guys came up with some plays early on, but we had a couple drops in the first half. He (Drew Brees) found his rhythm and I think it was important to still have the ability to rush the ball and we were able to do that in the second half. Although it's a challenge and you look down at the numbers, I still think its important that you make those attempts and be patient against a very good defense."