As part of their Father's Day celebration Steelers players shared the best advice their father ever gave them and what their father means to them.
**Bruce Gradkowski Jr. on his father Bruce Gradkowski Sr.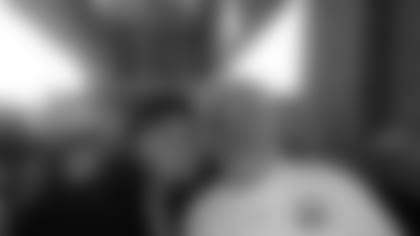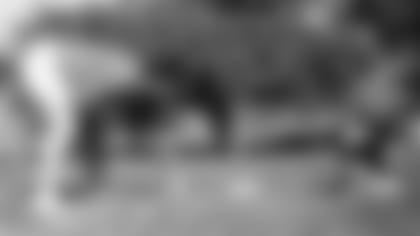 **"Overall how he raised me to be a man and respect others means so much. To see my dad's work ethic, how hard he worked to provide for our family growing up, during tough times. He is the most unselfish man I know. If he ever has a dollar in his pocket it's going to someone else besides himself. He is the man I will always respect and look up to. I am where I am today because of him."
**Kelvin Beachum Jr. on his father Kelvin Beachum Sr.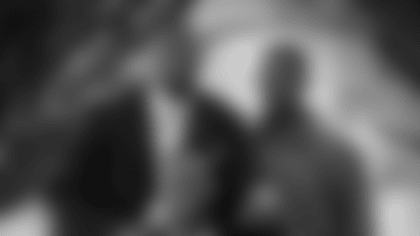 **"My dad has some favorite sayings that always stick with me. One is, 'Humble yourself or I'll do it for you.' Another is 'Don't let your mouth overload your behind.' Those are some lessons I will always remember."
**Greg Warren on his father Bob Warren
**"He is my role model, the guy I have looked up to all my life and the guy I have aspired to be."
**Brett Keisel on his father Lane Keisel
**"When I was coming to my first training camp in 2002 my dad told me the only thing I could control was how hard I worked and how much I wanted it. I couldn't control how many reps I was going to get, where I was going to play. The only thing I could control was how hard I was willing to work and how far I was willing to go to get what I wanted. That really stuck with me when I was younger and clueless."
**Drew Butler on his father, former NFL kicker Kevin Butler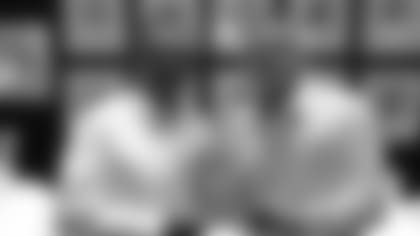 **"My dad is my best friend. He has taught me so much about life. I have learned so much from him in all aspects, especially in football. He helped me a great deal technically when I was just a beginner and now he is helping me mentally in many ways. I followed his footsteps at Georgia and now in the NFL. He imparts some wisdom that I can definitely digest and try to implement in my day to day business. He has been a huge part of my life. I am blessed and I don't take it for granted."
**Chris Carter on his father David Carter
**"He told me don't ever start anything and not finish it. I have applied it to football. You never quit on anything, if you don't get it right do it a million times until you figure it out."
**Ben Roethlisberger on his father Ken Roethlisberger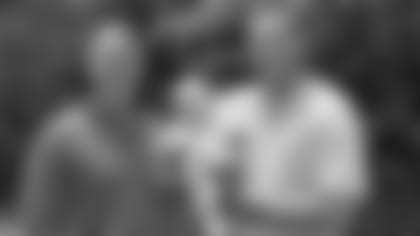 **"My dad is my hero. I want to be half the father he was to me. He means everything to me. I am very lucky to grow up with the father I have."
**Steve McLendon on his father Stephen McLendon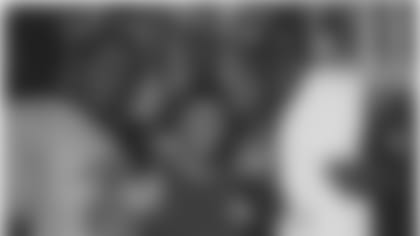 *"He always told me you have to stay focused and driven. There is so much I could say about my father, but he always said stay focused. I remember not wanting to keep working, and he painted a picture for me, telling me to look around at my peers and if you want to become like them, then stay here. But if you want to become somebody, keep working hard, stay focused and leave here. It was all about staying focused."
*Mike Golic Jr. on his father, former NFL defensive lineman Mike Golic Sr.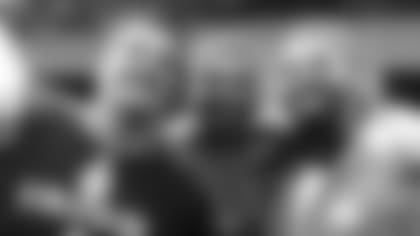 **"As far as the best advice my dad ever gave me, it was to always treat others the way you want to be treated.  It's obviously very cliché, but it is what I was raised on, and I always go back to that point. It's so easy and simple. It's just about treating people the right way."