Climb every mountain: Former Steelers offensive lineman and four-time Super Bowl champion Jon Kolb has always loved adventure.
He just never realized his adventurous side would take him to the top of the mountain.
Kolb, along with a group of four others, including his son Caleb, just finished climbing Mt. Kilimanjaro, a dormant volcano in Tanzania.
"We need to have something in life that challenges us," said Kolb upon his return.
Led by a group of local guides the group went on the seven-day journey to the peak of the mountain, where Kolb wore his four Super Bowl rings and a Terrible Towel was ever present.
"The guides asked if this was the hardest thing I have ever done. I don't know," said Kolb. "I remember training camps in the early days lasted six and seven weeks. We were on that mountain for seven days, five days to go up and two to come back down. The last day they got us up at 3 a.m. We started walking in the dark. We got to the summit. We went through some glacier things. The wind was blowing. You don't stay too long at the top. You get some pictures and things.
"The cool thing was my son Caleb went and proposed to his fiancée and we got some pictures of that."
Kolb said the weather was ever changing, but the one thing he always held on to was a saying by the guides in Swahili, 'twende juu,' which translates to 'let's go up.'
"You start out in the jungle with monkeys in trees next to you," said Kolb. "You go higher, and the jungle gives way and there are banana trees and vegetation. You get higher, before the rocks and cliffs, you think this is what it looks like in pictures I have seen from the moon. No vegetation. There are rocks there from the volcano. You walk through miles of that gaining altitude with every step."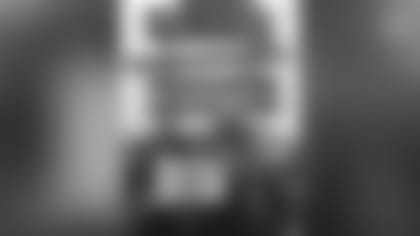 Sharing his message: November is National Diabetes Month, and for former Steelers offensive lineman Kendall Simmons, who is currently an offensive analyst at his alma mater Auburn, it's another opportunity to help those who live with the same disease that he has.
Simmons, who was diagnosed with Type 1 diabetes his second season with the Steelers, never allowed it to impact his playing career or his life since.
What he has done, though, is help others with the disease, including serving as a patient ambassador for Novo Nordisk, a pharmaceutical company.
"As a former NFL player and a person living with T1 diabetes, I've been blessed with the opportunity to inspire people all over the U.S.," Simmons shared. "I've partnered with Novo Nordisk, the leading diabetes company in the world, to achieve that goal every time I travel.
"I feel God has put me in this position for a reason. I received tremendous support from everyone around me. So, if it's managing your diabetes or just living a better life, I feel it's important for me to pay it forward."
Bringing them together: Donnie Shell, a member of the Pro Football Hall of Fame Class of 2020, has been named as an Executive Advisor, Sports Division, for Dedication to Community (D2C).
Shell will work with D2C in an effort to grow relationships between teams, athletes, law enforcement and community of all ages and sizes.
"We are at a critical point in our culture where we must increase and amplify the good work done by athletes in the community, and D2C's mission, especially tied to the inclusive listening and interaction with law enforcement, is essential to the process," said Shell. "I am eager and excited to work again with Lamonte Winston and the rest of the team Q. Williams is building to proactively build relationships that may be damaged, and there is no better way than by having teams and athletes of all walks of life be part of this program."
About Dedication To Community (D2C)
Dedication To Community (D2C) is a non-profit organization missioned to educate, enlighten, and empower communities through leadership/law enforcement/relationship building-training sessions, community forums, strategy consultations, and facilitation models - thus engaging individuals, communities and organizations in systematic approaches to building substantive, successful and sustainable solutions regarding today's most relevant issues. This includes D2C's law enforcement and community training/education sessions at the global, federal, state and local levels. D2C focuses on heightening awareness about relevant, critical issues regarding diversity, belonging and equity – with measured strategic ACTION plans. D2C exposes audiences to an expanded, comprehensive, and creative methodology for serving organizations' personnel and their communities.
Hall of Famer: Former linebacker Arthur Moats, who is still involved with the team providing input on the video platforms analyzing the team, was elected to the James Madison University Athletic Hall of Fame as a part of the Class of 2020.
Moats, who played at JMU from 2006-09, led the schools defense through his first three seasons, winning the 2009 Buck Buchanan award as the best defensive player in the country as a senior, just the second JMU player to ever earn the award. Moats finished with 29 career sacks, which still ranks second in school history, and his 11.5 sacks his junior year and 11 sacks his senior year, are third and fifth most in a season in school history.
The final few: Two former Steelers players are among the 25 finalists for the Black College Football Hall of Fame Class of 2021.
Among those who are finalists are running back Richard Huntley, who played at Winston-Salem State University from 1992-1995 and offensive lineman Tyrone McGriff, Florida A&M University, 1976-1979)
The finalists were selected from over 150 nominees and the class will be announced on Nov. 19 and honored during the Black College Football Hall of Fame Induction Ceremony on February 20, 2021 in Atlanta, Georgia.