Hydrate. Hydrate. Hydrate.
That one word is something you can hear echoing through the halls outside the weight room and locker room at the UPMC Rooney Sports Complex or on the fields at Saint Vincent College on a regular basis.
Especially when the temps are soaring.
And while players often imitate it, you know when you hear it that Garrett Giemont can't be too far away.
For Giemont, the Steelers strength and conditioning coach, that is just one of the many responsibilities he and assistant Marcel Pastoor and intern Rodain Delus undertake during the year. Making sure players are hydrated every week to be able to handle the rigors of game day.
That, though, is just the tip of the iceberg.
The strength and conditioning staff's main responsibility is just that – making sure the players are in top notch shape to undergo the rigors of training camp and then a long season. And it starts in April, when Phase One of the offseason program kicks off and doesn't finish until the final gun sounds.
But where it all really kicks into high gear is at training camp, and for Giemont and the staff, that means a lot of preparation before the players ever arrive at Saint Vincent College.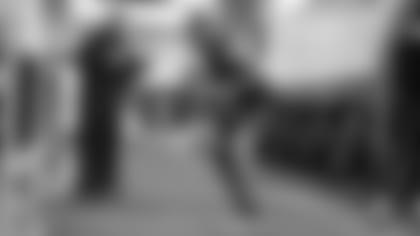 "Training camp is a beast, it really is," said Giemont. "Training camp is one of the greatest times of football. I know that a lot of teams have stopped going away to training camp. That really is the signal that we are getting close. We are getting close to playing meaningful games and it is exciting. I know not everybody loves training camp, but training camp is spectacular because you go away, we have a beautiful facility up at Saint Vincent so it makes it really nice, but you bond as a team being in a situation where it is football and really nothing else. The day is filled up where basically from 5 a.m. to 11 p.m. you have things to do, and you are doing things, so it's not like there is a lot of time for things other than football.
"I think it brings the team close together, I think it allows you to bond in a way that you would not be able to bond if you were not away at a training camp facility and I think it sets everything up for you as a team to be ready to match the adversity that you know you are going to have during a football season."
While there is the excitement, there is also the reality that you have to move your entire operation to a new location about an hour away. It all begins with the preparation. You know the drill, make a list and check it twice. Or three of four times for that matter. It takes about two weeks to get everything ready for the movers, with blue painters tape attached to all of the equipment that will make the move.
It might seem like a nightmare, but the Steelers have it down to a science, and that is in large part thanks to Recker Transfer, the company that hauls all of the equipment.
"The logistics are absolutely like a symphony orchestra," said Giemont. "You move a great deal of equipment from the South Side facility to Saint Vincent and Recker has done a tremendous job, because they have moved this football team for as long as I think anyone can even realize. It's a tremendous undertaking, it really is, but one that is a well-oiled machine here at the Pittsburgh Steelers and it gets done every year.
"In the weight room you move a tremendous amount of weight, I mean just solid sheer weight to take up to the weight room facility at Saint Vincent and drop it off. I am not going to kid you, I am really, really, really, really, really happy when that move is done. It takes about two days for the body to not be sore any longer. Then moving it back to Pittsburgh, because I am up at camp running the practice that falls on Marcel. Marcel gets the pleasure of moving it back here, back to our facility. It is a tremendous undertaking."
The Steelers move a total of 40,000 pounds of weights from the UPMC Rooney Sports Complex to Saint Vincent College. Yes – 40,000. Over the years the Steelers have helped to upgrade the weight room at the college, and that makes it a little easier as there is now equipment the team can utilize. But still, 40,000 pounds of weights. It takes a village to move all of that, and being the Type 'A' personality that Giemont is, he jumps right into the mix of it.
"The folks from Recker do a lot, but you got to pick them up and do it yourself," said Giemont. "I've always done that, it's something that I will always do, it's just the way I feel, I think it's important, I think it shows everyone else that we are here together, we are going to move this together, and we are going to get it done together."
The move to camp, while it's the next thing on the calendar for the strength and conditioning staff, really isn't what they do.
What they do is get players ready for game day. Plain and simple.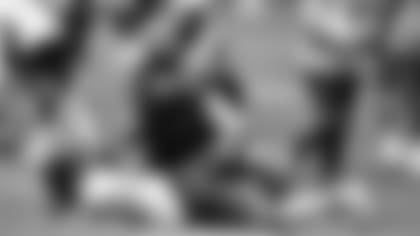 It starts on Monday following a game and continues up until minutes before game time, when you will often see Pastoor on the field pregame stretching players, throwing with them, and everything in between.
"If you are talking about game prep during the season, the reality behind it is there is a little bit of cleanup on aisle six on Monday because you are taking care of some of the things that occurred during the game along with the athletic training staff," explained Giemont. "It goes in the same flow and format. The first thing you are trying to do is eliminate the biochemical products that occurred when you played hard. You want to flush the system out and get the restoration process started for Sunday. Some players can't even go through that because they are not sore, they are injured. Everyone else is in here starting the process of getting prepared for the next Sunday.
"I do things different because I believe in the value of a play chart, especially as you get deeper into a season. There is a big difference in a guy's body if he played 800 snaps versus a guy who played 150 snaps. I break down those processes from the snaps you played and we take care of what we need to take care of with a player once they walk through the door.
"After Monday hits, Tuesday is the off day. Tuesday the players are working on restoration and preparation. Wednesday we start our lifting programs along with the install for the next game during the practice session. On Thursday we go through a process I call game prep, attacking all of the muscles we know will be used in the game. They have a big practice on Thursday. Then Friday is recovery and restoration for Sunday's game. We go by what I call the 48 hour rule from a muscle, tissue breakdown process. We want to stop breaking down tissue 48 hours before the game and getting a hydration recovery mode prepared for the next game. Saturday is a light walkthrough. Then Sunday we play and repeat process."
Outside of the weight room, keeping the practice schedule and keeping practice on schedule, falls into Giemont's hands. He does a daily and weekly schedule in-season, and during the offseason keeps tabs on the monthly schedule. During practice he is on the field, often with a horn in hand, helping to make sure the team transitions from each segment in a timely fashion.
"I take in what the offense wants to do, I take in what the defense wants to do, they give me their scripts and then we organize them into a practice schedule, we get the schedules out to everybody, so we are well organized and ready to go from a practice standpoint," said Giemont. "Marcel and I will warm the team up and get them prepared to go through the practice and as practice goes I'll assist in any way I possibly can to keep the practice moving and flowing so that we get good quality work."
Like any job in sports there are ups and downs to what the strength and conditioning staff does. And those ups and downs are almost always driven by the outcome of what happens on game day.
"The most challenging part of the job, I think the toughest day on this job is unfortunately when you don't play up to par, and you lose a football game," said Giemont. "Nobody wants to lose a game, the players are incredibly upset when they lose a game, and the way the schedule is, the first people that the players see after a win or a loss is going to be the athletic trainers, the equipment people, and the strength and conditioning staff. That day you have to erase what has occurred and refocus the player for the task at hand, which is the following week and it is tough sometimes.
"That day after the game can also be the most rewarding. There is nothing like winning a football game. The deeper you get into a season and the more meaningful games that you are playing, there is nothing more rewarding than that. Along the same token there is nothing more rewarding than being able to help players refocus. When you help them refocus, re-establish what it is that we are trying to do the following week, and really watch them bounce back to the caliber and par that we know that they can play it is rewarding, and it is fun to do that, and I don't think it will ever get old. I think those are some of the things that you really enjoy."