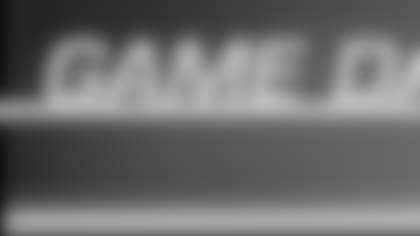 ](http://www.steelers.com/adPromo/clickThrough/processClick.io?adPromoID=95922)
 STEELERS vs. RAIDERS SUNDAY, DECEMBER 6, 2009 KICKOFF 1:00 P.M. HEINZ FIELD
Coach Tom Cable:Tremendous effort by the Oakland Raiders. We played very well in some areas and not so well in others, but enough to win. 60 minutes, we played the whole thing. That's really a tribute to our players to get themselves ready to go and keep battling. It was nice to see us make some explosive plays offensively. I thought we were containing the big plays defensively until the fourth quarter. So we still got a lot to work on, but we won today and that's all that matters.
 
Re: Creating openings on offense
We had to make some changes up front offensively and we were able to get enough protection together up there for Bruce [Gradkowski]. This morning, it felt like we had a real match-up issue for them and our receivers. So, if we could protect him he'd have a shot at times, and that certainly came true.
 
Re: Feeling secure with Gradkowski
I think we're starting to feel that way. I think it's a good feeling. Certainly, throwing the ball for some yards and completions and touchdowns helps us get closer to where we need to be as a team. We're just happy today. It's a big win for our guys to come on the road at Pittsburgh. They needed this game as much as we did. We were able to come here, finish, and get it done.
 
Re: Patient with running game
I thought we could run it enough. We knew it would be hard to run on this team, but we challenged ourselves this week that we were…going to get more than 100 yards and I think we just did that. If you look at us in the first quarter and first five minutes in the second quarter we were on our best rhythm just going two, three, four, five, throwing the ball a little bit. We were hitting the safeties down near the box and we thought we'd get a chance to make some plays and it worked for us.
 
Re: Keeping the Steelers' lead within reach
They had the big kickoff return to start the game, then they had three big plays in the first half, and we said "that's enough." We had a fairly decent third quarter and then the fourth quarter kind of got us again. Look at us, almost 40% on third down, that's what we need to do to be better on offense. We were limiting the big plays for a good majority of the game. Unfortunately, we gave up too many in the fourth quarter. But we made enough plays to win.
 
How did you feel while calling plays at the end of close games?
I like that. It's fun to have an opportunity to attack people in the red zone. We were in 2-minute mode. But if you saw it we really got out of it…that's what this game is. You go down there and you got to try and attack people. We really haven't had many opportunities this year, but in this game and the two prior we've been better in the red zone taking some shots.

Bruce Gradkowski
*
*How did that feel? Can you imagine a better ending to this game?
That was exciting. I can't even put into words what I feel. You always visualize the game, going into it, and you always picture yourself winning and doing well. That was good. That was exciting, and you wouldn't want it to end any better. And how exciting that was, to come down at the end. We made some great plays. Our receivers made some great plays. A couple times, I threw it up there knowing "I have to take a chance; we're either going to make the play or we're not." It's at the end of the game, and they made the plays. Louis Murphy went up and caught the ball a couple of times and I was like, "Thank God he caught that." But it was exciting, it was a team win, and it was a full 60-minute game. And that fourth quarter, we were excited, we had some offensive lineman get hurt, and the other guys stepped in and we just kept rolling.
 
Can it get any better for you, personally?
It's exciting to come home to Pittsburgh, where I'm born and raised. It's exciting. And I can't describe the love and support that I've gotten all week from my family, my friends, even the Pittsburgh fans. It's been exciting and to come back and be able to share this with my family and how happy I saw my mom and dad after the game, that's awesome. But it's awesome for our guys, too. I can't be happier for our team. We've been working so hard, and it's good to see what we can really do when we put a full game together.
 
What did you see on those last two plays-the one was to [Todd] Watkins, and the back looked like he had it, and the other was obviously to Murphy?
Well, the one to Watkins, I knew I didn't have much time, I was getting pressure. I knew where Todd was going to be, so I just gave him a chance. And, like I said, for some reason on that drive, I was more confident than ever that I was just giving my receivers chances. And I was taking the chance where it was like "Hey, they're either going to make the play, or they're not." And we made some good plays out there, and on that last one to Murphy, they brought a corner blitz. And Murphy stayed on his route, he was disciplined, and I just tried to buy a little more time, and he made a good catch, went up and got the ball.
 
What does this do for the team's confidence?
Confidence on this team, it just shows that we can play with the best of them. And the Steelers are a good football team all-around. We played against a good football team in Cincinnati, so it just shows that we're on our way. That if we keep working hard, stay disciplined, that we can have a good football team. And it's exciting when we put it together, the results.
 
What did you think when you threw the ball and 27 [Joe Burnett] jumped in, and he looked like he had an interception?
That was tough. I thought Murphy was going to cut in front of him, and Murphy kept it behind him. And that's just one of those routes, the more practice, the more I get a feel for what Murphy's going to do. It's not like Murphy was wrong, he read the look. I probably should've thrown the ball back further, the corner stepped in to make the play, and you catch some and you don't. And we had the breaks fall our way today.
 * 
*Re: Was that a coincidence that you went after 27, because [William] Gay went out the previous play?
It was just a coincidence. I was just running the plays. I think the coaches might've called that play, maybe because they saw Gay go out. But I can't give our guys enough credit. They did a heck of a job today. We're excited, we're going to enjoy it tonight, and get back to work and just build on this.
Todd Watkins
 
Re: Team's response to criticism
That just fires us up. I hope the next team says something about this team, because we're a good team and we're starting to turn the corner.
 
Response to beating the Super Bowl champions
It's not hard to believe, because we believe. That was our whole message. Our receiver coach gave us a message, and he brought up the Miracle on Ice, all these different things – like Buster Douglas knocking out Tyson, and it was just unbelievable but the people that did it believed they could do it, so it wasn't unbelievable for us.
 
Jon Condo
 
Re: Playing against his hometown team. (Philipsburg, PA) *It's definitely a special game. I have all my family, all my siblings – aunts, uncles – a lot of friends. I couldn't even tell you how many people. I got over 30 tickets. Another 30 or 40 got tickets on their own, some way, so it's definitely a good turnout. I got to see a lot of them last night, so it's good.
 
*Has this been the best win for you? *It was a great win because it was back and forth, back and forth, so it was really a rollercoaster ride emotionally for both teams. We'd score, they'd score, we'd score, they'd score, so definitely to come out at the end of the game on top you can't beat it.
 
*Re: Bruce Gradkowski *He's making plays, he's controlling the game, he's managing the game. Week by week you can just see it. We're getting the running game down a little bit, and that's opening up the play action passes for us. But it's more of a team effort that we're all going after – special teams and defense. It was great to see today when the offense stepped up, then the defense gave up some big plays, it was awesome just to see our offense get back on the field and respond to that. 
 
*Re: Mood of the team
We've won some big games. It's just a matter of getting those wins together. Our last win was Cincinnati, two weeks ago. We need to come in each week prepared to win. We can't get too high, we can't get too low. We have to be even. Hopefully we can go in this week and have a great week of practice and get the "w" next week.
 
Thomas Howard
 
Re: Significance of the victory
We're happy to come out with the win, most definitely. We prepared hard all week, and we came out here and got a win.
 
*
* *
* *
* *
* *
* *
*Re: Significance of wins over Pittsburgh and Philadelphia
It's a game that we were able to finish. We've been there a lot of games, coming down to the fourth quarter, and some games we just weren't able to finish. This game we were able to finish. 
Two good teams. We prepared well. We came out here with a game plan, with a mind-set, and we were able to finish. That's the big thing.
 
Tony Stewart
*
*Re: Role with the Raiders *I'm getting a little bit more burn the last couple of weeks. It was about the same with the Bengals – special teams, getting in there and getting a couple of passes, doing the blocking. I just try to come out here and try to help my team win. I just do what I'm asked to do.
 
*Do you get a chance to follow Penn State?
I got a chance last year to go down to the bowl game and meet up with those guys when they played USC. I still follow them, I try to keep up with them, but it's hard being on the West Coast. There's an Iowa guy here who keeps me in line.