When the Steelers take the field this week against the Arizona Cardinals and next week against the Buffalo Bills, there will be a lot of passion on display.
But the passion won't just be about the game.
For the fourth year the NFL is allowing players to represent a charity that they are passionate about in a unique manner with the league's player cause initiative, My Cause, My Cleats.
The initiative was created for NFL players to showcase a charitable cause that is meaningful to them and players took part in helping with the design of their cleats.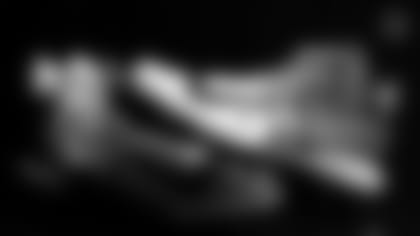 Ola Adeniyi
Cause: Sickle Cell
When he heard the news in college, Ola Adeniyi was surprised. It certainly wasn't what he expected. That he had the sickle cell trait.
"I never knew about it," said Adeniyi. "I am the first in my family to play football and that is how I found out. When I first found out I was like, 'Whoa.' When they first told me, I thought I had the whole thing, the whole disease. I just have the trait. I am a carrier. You have to make sure you are safe because you don't want your child to get it."
Adeniyi is wearing his cleats to support sickle cell, something that means a lot to him because he wants to bring awareness to others who might be in the dark about it like he once was.
"I had friends who lost family members to it," said Adeniyi. "I didn't know the importance of it until I got to college and found out I had it. That is why I am supporting it.
"I have the trait. Everybody has different levels of it. If you take care of your body, that is one of the keys, especially playing football.
"You have to be aware. It's something you should know. You have to be cautious choosing your partner. You don't want your children to have it. The chance of living past a certain age is hard. When I realized I had it, it made me more aware. You just have to pay attention and be aware of it."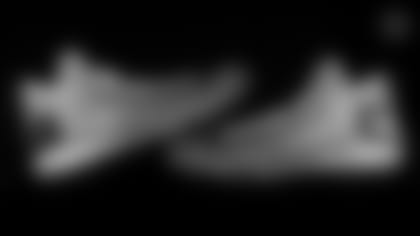 Tyson Alualu
Cause: Colon Cancer
When something hits close to home, you want to do something about it.
That is exactly why Tyson Alualu is wearing his cleats to support his family and bring awareness to colon cancer.
"I lost my grandfather to it, and very recently my little sister was diagnosed," said Alualu. "She has more tests to do, but she is going through it. That is why I chose it, to represent them.
"After you pass the whole emotional stage you find strength through it all. It's a daily reminder for me to be thankful for health and reminds me to continue to prepare for strength for them and for me, specifically my sister."
Alualu is looking forward to wearing them and doesn't take for granted the NFL allowing it.
"I think the NFL does a good job using the platform to bring a lot of awareness to those things," said Alualu. "I like the direction they are taking it."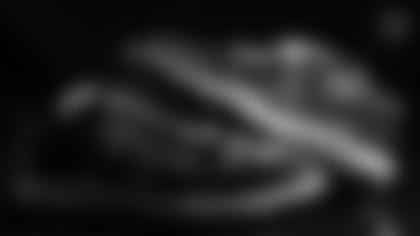 Mark Barron
Cause: Together Assisting People (TAP) and My Brother's Keeper
Mark Barron is sharing the love when it comes to his cleats, supporting two different charities that have special meaning to him.
Barron's cleats will support TAP (Together Assisting People) and My Brother's Keeper, one that he has a personal connection with and the other that hits home for how he wants to give back.
"I have a personal relationship with TAP, the guy who started it I played college football with and they still help me working together with my events," said Barron of the organization which was started by his former University of Alabama teammate, Chris Rogers, and is an education and career-focused mentoring program for inner-city youth.
"As far as My Brother's Keeper, I found out about them when I was in Los Angeles. What they do is in alignment with what I want to do as far as helping inner-city kids, providing them opportunities to get further in life," said Barron.
"They're both kind of similar. They both kind of focus on inner-city kids, youth, younger kids in the inner city. I'm an inner-city kid myself, and I kind of grew up with limited opportunities and I was just fortunate enough to make it out. To see organizations that are reaching back trying to help those kids out and create those opportunities for them, of course I'm going to support those types of organizations."
Like his teammates, Barron is thankful to have the opportunity to share the message of what the organizations do through his cleats, hoping to give them any kind of boost he can.
"They are doing a great job as far as that," said Barron. "It's extremely important. We are in a position in life where we can affect a lot of people either financially or just by our presence. If we can bring awareness to certain things it helps. It's great the NFL makes a big deal of it and allows us to help the organization by giving them exposure."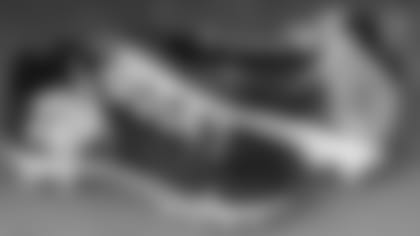 Isaiah Buggs
Cause: Boys & Girls Club
For Isaiah Buggs, his desire to give back to kids has driven him since he was in high school when he would help out at the Boys & Girls Club in Ruston, Louisiana. The experience touched him and has created a bond that still exists today.
That is why Buggs will be wearing cleats this week that support the Boys & Girls Club in his hometown and Western Pa. and the work they do to support kids who could use a helping hand and guidance.
"Back at home, in my community, I always worked there and was involved with the Boys & Girls Club," said Buggs. "I would see kids come there with a lack of clothes, lack of shoes and they would go to the Boys & Girls Club for help. When I was in high school, they would do fun projects there, especially after Friday night football games, and I would go and be involved with the kids there.
"When I came to Pittsburgh the Boys & Girls Club reached out to me. I have been going there every other week, doing things with them, spending time with the kids. I enjoy it a lot.
"When the NFL lets us do this, we are able to give back and put other organizations on display by wearing the cleats. It's a big thing the NFL allows us to do."
Deon Cain:
Cause: Breast Cancer Research Foundation
It wasn't tough for Deon Cain to pick the cause he wanted to support with his cleats. Not tough at all.
Cain spent this week breaking in his cleats at practice, showing his support in bright pink for the Breast Cancer Research Foundation, supporting all women who have gone through the battle with the disease, but those in his family in particular.
"In my family, my grandmother, my aunt, my great aunt, were all diagnosed with breast cancer," said Cain. "I dealt with that a lot throughout my years. It's just the fact that a lot of women deal with breast cancer. I have always been big on that, supporting it. I wanted to do something for it, to give back to breast cancer research."
Cain said he appreciates the fact that the NFL allows players to show their cause, especially when it hits so close to home.
"You are showing different organizations we care about them," said Cain. "I am excited the NFL brought it in. I will look forward to it every year."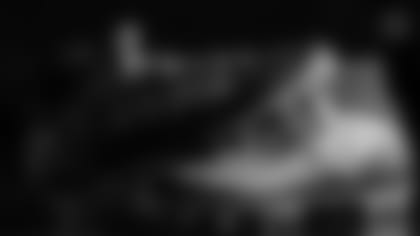 Jordan Dangerfield has a world of respect for those who protect and serve. The men and women who risk their lives on a daily basis as firefighters and police officers.
But he holds the men and women of the FDNY and NYPD just a little closer to his heart, and it's easy to understand why.
His father, the late David Dangerfield, was an FDNY firefighter and his mother, Erica Dangerfield, is a retired NYPD detective, both of them stationed in Bronx, New York, and that is why he is supporting the FDNY and NYPD with his cleats.
"I want show love and support for my parents for putting their life on the line every day, while still raising me and my brothers and sisters," said Dangerfield. "And show support for both of those organizations for putting their lives on the line every day.
"It's about mom and dad. I am picking that area because that is where they worked. But it's for all the firefighters and police officers out there. They do a lot. I feel like, maybe not taken for granted, but I feel like we are not as thankful for them as we should be. I want to honor them."
Dangerfield knows the danger they face daily. And he remembers being a kid, in the fifth grade, when his parents were faced with the horror of dealing with the Sept. 11 attack on the World Trade Center.
"I didn't really understand at the time," said Dangerfield. "When I came home from school, my parents expressed what was going on. Everything was happening on television and the news. They both had to go down there at times, but they wouldn't allow both parents to be there together.
"They were okay thank God. But I knew some of the police officers and firefighters that passed through my parents.
"My dad passed in 2009. It wasn't from 9/11, but it sped up the process with his heart problem.
"I just want to show support for them."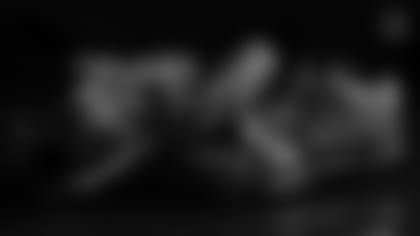 Cause: Multiple Sclerosis
For Bud Dupree, his cleats are personal. Very personal.
Dupree is bringing awareness to Multiple Sclerosis and the way it can impact an individual's life after his younger sister, Zoria, was diagnosed with the disease.
"I chose it because my sister is going through it," said Dupree. "I wanted to show awareness for her, and support for her, in this situation. I want to make sure she knows I am with her, supporting her through this.
"It was scary at first when I first learned about it, what was going on with her. Now she is getting treatment and the doctor is happy. We are trying to make sure she has the best doctor and getting what she needs to help her out."
Dupree said he has chosen other causes to highlight in the past, but this time it has deeper meaning.
"It's great to be able to do this," said Dupree. "This year it's more personal because it's someone in my family going through the situation.
"It's a great opportunity for us to go out there and support family members and others too, people we might have personal relationships with. It's a blessing to be on that platform and bring help and awareness."
Terrell Edmunds
Cause: Stopping gun violence and foster care
Terrell Edmunds didn't want his cleats to touch on just a specific organization, but rather a broader cause, one that impacts so many people. Last week against the Cardinals he focused on one in particular, stopping gun violence.
"Since I was in high school on out, I lost friends, family members even over gun violence. I am trying to slow it down in my hometown, even in Pittsburgh. A lot of people think it makes you tough. It doesn't make you tough. It's something we really need to talk about because there are other ways. It's throwing away a lot of young people's lives. You do one thing like that, and you are done for the rest of your life. You can't live the life you wanted to live.
"I want to bring awareness to losing your life to it and ruining your life because of it. People let their emotions get to them. It impacts more than you. It affects your family, you might have kids and they grow up without you. It affects more than you. I just want to encourage people that we don't have to shoot.
"Shooting is not the answer."
For the Bills game Edmunds switched it up, supporting foster care. His parents, Felecia and Ferrell Edmunds, are foster parents, giving a home and safe haven to about 25 kids. And because of that Edmunds' cleats will represent foster care, something near and dear to his heart.
"Ever since I was young my parents had foster children who came through our house," said Edmunds. "Just seeing how much being around a family can help means so much. Some people don't have a mom or dad, some don't have a brother or sister. Some feel like they are out there and nobody cares for them. Just seeing the transition from once they come to when they leave our house is amazing to me. The joyful moments we have.
"It taught me to look at everything in a bigger picture. Even though someone comes from a different background, all they need is a little love. We have some that went to college, some have jobs to better their lives."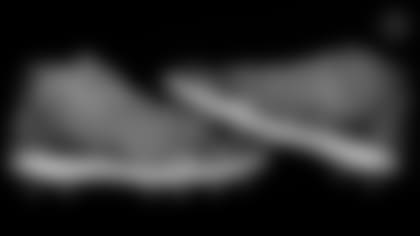 The most important causes are normally the ones closest to the heart, and for Trey Edmunds that is the case.
Edmunds decision to represent and support Lupus was an easy one, as it is an illness that has affected several people he cares deeply about.
"I have some family members and some close friends who have been affected by it," said Edmunds. "I know it's an illness that is affecting a lot of people. It's growing all of the time. I want to bring awareness to it and shine a light upon what is going on. Also, I want to try to get some positive shout outs, recognition to my friend and my family member who went through it and beat it."
Edmunds said he appreciates the NFL for allowing players to have a platform to support those closest to him, and it's something he will always take part in.
"I love the idea of My Cause/My Cleats," said Edmunds. "I try to take advantage of it each year and I will keep doing it as long as I am in the league. It's heartwarming for us. For us to go out there and acknowledge other people is special. The smiles we see on their faces and the joy it brings them when we do it, I love it."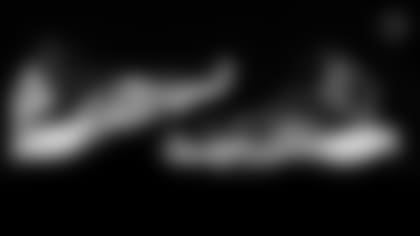 B.J. Finney
Cause: Childhood cancer, breast cancer and pancreatic cancer
When he was deciding what he wanted to represent, B.J. Finney couldn't pick just one thing because of the personal connections he has.
So instead he is representing three forms of cancer with his cleats, including childhood cancer, breast cancer and pancreatic cancer.
"Knowing people who have gone through those types of cancers, being close to them, including family, that is why I chose to represent all of them," said Finney.
When he was at Kansas State, Finney and his teammates had a special bond with a young cancer patient, Kaiden Schroeder, who was a fan of the team. Sadly, Schroeder lost his battle with cancer, but remains in Finney's heart.
"I got to know him well. He came around a lot," said Finney. "He spent over half of his life in the hospital fighting his battle, and he lost it when he was 12 years old. Cancer took him. I have his jersey and his funeral program in my locker. You will see the backwards K's, the double K's on my cleats. That is for the group we had, Kaden's Krusaders.
"I am representing pancreatic cancer for my aunt Dina Ramsey. She is a huge influence in my life. She had a tumor and cancer in her pancreas so that is why I chose that one.
"And breast cancer having a former teacher of mine and family friend, as well as other family friends who went through it.
"It means a lot to be able to show my support for all of them."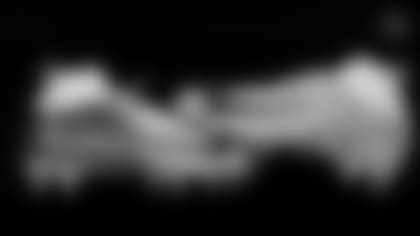 Zach Gentry
Cause: Children's Cancer Fund of New Mexico
When rookie Zach Gentry thought about what he wanted his cleats to represent, the first thing that came to his mind was doing something to help those where he is from. Gentry is from Albuquerque, New Mexico, where he attended Eldorado High School.
So it was an easy decision for him to use his cleats to support the Children's Cancer Fund of New Mexico. The fund exists to help children and their families cope with the day-to-day emotional, financial, and educational needs of living with and fighting cancer. Their main program is Helping Hands, which helps to ensure all needs met by providing families assistance with rent, utilities, food, transportation, clothing, and special needs based on each individual child and to grant special requests as their children go through their battle.
"I wanted to do something for where I am from. I wanted to do something that help my city, my state," said Gentry. "I think it's a really important fund to give help to. They do a lot of different work, helping the families and kids, at the hospital and away from the hospital. I thought it was a good cause."
Gentry has seen firsthand the struggles families and kids go through when battling diseases like cancer. Since coming to the Steelers he has visited the kids at UPMC Children's Hospital of Pittsburgh and while at the University of Michigan took part in hospital visits as well.
"In Ann Arbor they had the Mott Children's Hospital, and I have gone there to visit kids," said Gentry. "Every Thursday they have athlete night. All of the athletes all over campus come that night, visit the kids, make a connection with them.
"It's fantastic the NFL is letting us do this. It's something people see on television. They see someone wearing their cleats, they research it and want to help out. It's something that spreads the word and allows us to use our platform to make people more aware."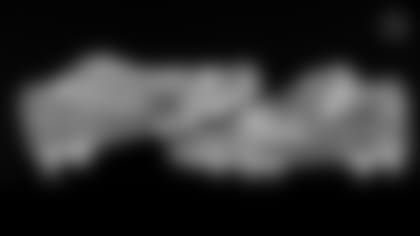 Joe Haden
Cause: Special Olympics
Joe Haden's cleats are personal. Extremely personal.
He is supporting Special Olympics in support of his brother, Jacob Haden, who is five years younger than him and a Special Olympian. The younger Haden has a cognitive disorder which affects his ability to speak and communicate verbally.
"I think it's really good to be able to do something like this," said Haden, who is the Global Ambassador for Special Olympics. "You have a lot of people in the league that have a lot of stuff going on at home with their families, things they care a lot about, that mean a lot to them. For the league to let us do this is special. I am a guy that likes to wear different color cleats and they always fine you. Now when they let you get a cause out, something that means so much to you, it's special."
Jacob Haden calls his older brother Joe his '1,' because he is the oldest sibling. And Joe takes that to heart, protecting his younger brother at all costs, looking out for him, starting from the time when they were young.
On a normal summer day, the Haden boys were swimming at their aunt's house. They all came in after a while, except for Jacob. They couldn't find him. Joe, who was nine years old at the time, went outside and saw a shadow in the bottom of the pool. It was four-year old Jacob. He jumped in and saved him, his aunt performing CPR, and a helicopter eventually transporting him to the hospital.
"It was the scariest day of my life," said Haden.
Jacob doesn't let his condition hamper him, and it's his passion that has led Joe to get more and more involved with Special Olympics.
"He is one of my best friends," said Haden. "I have four younger brothers. Three play college football and he is a Special Olympian. He has always been doing it, bocce ball, track. We would always go to those events. My third or fourth year in the NFL I ended up becoming the Global Ambassador for Special Olympics. I would go to the regional games. It was a great time. They would have flag football, bocce ball, track, basketball. It was just so much fun to see how much joy we brought to those kids just to play the games.
"At the end of the day everybody got their ribbons and awards, but it wasn't about that. It was about them having the opportunity to play."
Haden's eyes light up when he talks about Jacob. You can tell immediately how proud he is of him, how much he loves him, and how much he respects and admires the strength he has in dealing with his challenges.
"I am so happy for him, so proud of him," said Haden. "Just for him to live his life the way he does, being so happy and proud. He has a speech delay so he can't really talk. For him to be so happy, and have so much joy every day, it teaches me never take for granted what you have, just being able to talk, interact with people, being able to get people's attention and for them to know what I am talking about.
"Sometimes talking to him I can't understand what he is saying. I will be like Jacob what are you trying to say. That is when it gets to me the most. He never gets down, he will still be trying to let me know what he is trying to say, what he is talking about. It takes a big man to do that.
"When I am having a tough day, he makes life a lot easier."
Javon Hargrave
Cause: Breast cancer
When Javon Hargrave's mother, Yvette Bates, was diagnosed with breast cancer earlier this year, he immediately did everything he could to support her battle.
Now, he is able to take it a step further, and publicly show his love and support for his mom by wearing his cleats to support breast cancer awareness and research.
"I am doing it to represent her," said Hargrave, who said his mother is doing well. "She is always in good spirits, so it makes it easier for all of us. She is pretty strong. She hasn't been showing she is down. It's just tough to see somebody go through something like that.
"It's good to be able to represent her for that week and just show it. It's my first year doing it. I am just doing it for her."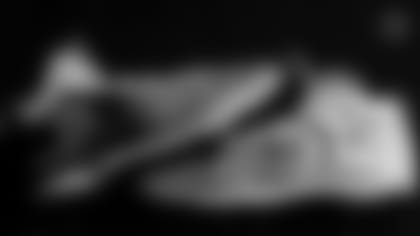 Cam Heyward
Cause: Love Like the Boys and the 10.27 Healing Partnership
Cam Heyward is a player who has strong roots in Pittsburgh, including the Squirrel Hill neighborhood where a little over a year ago a gunman took the lives of 11 innocent victims during a horrible shooting at the Tree of Life Synagogue.
It was a tragedy that touched Heyward in so many ways, because of his love of the city and because of his friendship with Michele Rosenthal, the former Steelers Community Relations Manager who lost her two brothers, Cecil and David Rosenthal, in the shooting.
It's that bond that made Heyward decide to dedicate his cleats to the victims, and the causes that have since been created to honor their memory and help provide support.
Heyward cleats are supporting two causes, Love Like the Boys and the 10.27 Healing Partnership.
The 10.27 Healing Partnership is a collaboration of community, government, and faith-based organizations dedicated to helping communities and individuals heal from trauma.
Love Like the Boys was set up in partnership with Achieva to honor the Rosenthal brothers and their kind hearts and gentle manner. The idea is for individuals to perform Random Acts of Kindness in memory of Cecil and David.
"I am wearing them to honor all of those impacted by the Tree of Life shooting that happened last year," said Heyward. "I am working with two different programs, Love Like the Boys, which works with one of our friends whose two brothers were involved with it. It's just about doing good deeds. I am also working with 10.27 Healing Partnership, who is helping to repair some of the brokenness that happened.
"I am just thankful to be able to do something for them. I lived in that community and I know how great the people there are. I want to let them know I care about them.
"I wanted to let them know I am still thinking about them. We understand there is going to be time to grieve and time to recover from this. You never fully recover, with that respect I wanted to make sure I did something for the people I love."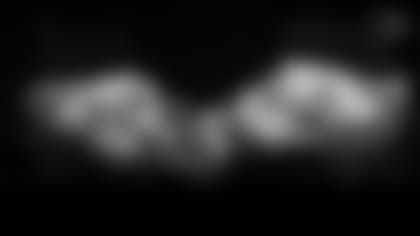 Devlin Hodges
Cause: Catch-A-Dream Foundation
For Devlin Hodges, other than the football field, being out in nature hunting is where he finds joy.
And it's something he wants others to experience and enjoy as well.
That is why he is supporting the Catch-A-Dream Foundation with his cleats. The foundation grants once-in-a-lifetime hunting and fishing experiences to children 18-years old and younger who have a life threatening illness.
"That is something that hits home for me," said Hodges. "Hopefully I can wear the cleats and raffle them off or something and raise some money for the foundation. I always wanted to be involved in something like this, some kind of foundation that takes kids who might not to go do these things as much I do. Even if it's just a one-time experience for them and see if they like it. I am excited to do it."
For Hodges, this is the perfect collaboration.
"For me and for the foundation it's the opportunity of a lifetime," said Hodges. "To be able to do this at this stage, with everyone knowing me as Duck, people will pay attention. The foundation has partnered with the camouflage that I wear, so I am going to have my camouflage cleats involved with the foundation. It's going to be super cool. I am really excited."
Tyler Matakevich
Cause: Show Your Softer Side
Tyler Matakevich had no intention of getting a puppy when he went to do a photo shoot for Show Your Softer Side, a public service campaign that was created to change the mindset of young people who 'view the maiming and torturing of defenseless cats and dogs as a sign of toughness.' The organization helps find homes for dogs and cats who are considered 'rescue' pets, those abandoned or taken from abusive situations.
As soon as the Labrador puppy sat on his lap, his softer side came out and he was a goner.
"It was like they set me up," laughed Matakevich. "I had to take her home."
Matakevich is wearing his cleats to support Show Your Softer Side, an organization he got involved with through the family of a former Temple University teammate. She asked him to do the photo shoot, and he was more than happy to oblige.
"I walked into the room and there were about five or six puppies, all black labs," said Matakevich. "They gave me one. Within10 minutes she just fell asleep right in my arms. I was like, wow you set me up. I can't give her back. That happened on a Friday, my girlfriend picked her up on Saturday and I had her on a Sunday."
That was about a year and a half ago and now Bailey is part of Matakevich's life, and he wouldn't want it any other way.
"Just being around them and realizing they don't have a place to go," said Matakevich. "I wish I would have taken them all. I donate now to their fundraisers. They keep me updated on everything they have going on. You just feel so good knowing you are helping a good cause and giving these dogs a good home. If I do it again, I won't leave empty handed."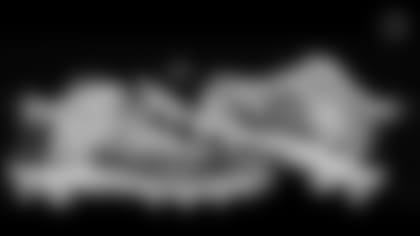 Vance McDonald
Cause: Vance McDonald Foundation
This offseason Vance McDonald purchased a 130-acre farm in Ligonier Township, and he did so with a few ideas in mind. First and foremost was a place for him and his wife to raise their young family long-term.
The other important aspect was to use it for the Vance McDonald Foundation, and he is working on making that happen now and that is why his cleats are representing his foundation and the work his family does.
McDonald's goal with the foundation is to use the farm as a place for rest and relaxation for faith-based leaders in the community.
"We are setting out to help Pittsburgh by helping out its leaders and people who just pour out their energy, efforts and lives into fortifying others, picking up others and serving others," said McDonald. "We are reserving the place for a sanctuary and a place of respite for those leaders. We will host them, allow them to stay and enjoy some beautiful scenery so they can get away from their jobs and be able to refill so whenever they go back they will be able to pour into others.
"We'll be doing church leaders, pastors, and people in leadership positions of churches in the Pittsburgh area. Also people in non-profits who are almost competing against each other, but they all set out to do the same thing and that is serve other people and make a difference. We have come to love Pittsburgh and we hate to see people set out to do great things and just get burnt out because there is no rest. We want to provide a place for those people who have these incredible missions and all of their efforts and energy go into helping other people and serving other people. We want to provide a place for rest for them and make them rest. We're real excited to get it going."
McDonald is thankful the NFL has given players the opportunity to share what they are passionate about in such a public setting.
"I think everyone is crying for a microphone at some point during their day and to have this one on such a big stage, especially when you are doing it for the right reasons, it's really cool," said McDonald. "There are a lot of great things being showcased that fall behind the scenes. It's cool to have that week that you get to showcase what you are passionate about."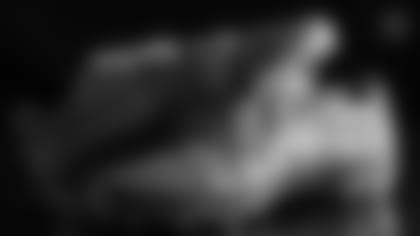 It is something everyone preaches, and Steven Nelson is putting family at the forefront this week with the cleats he is wearing.
Nelson is supporting type 2 diabetes with his cleats this week, something to show love and support for his grandmother, Catherine Butler, who is currently dealing with the disease.
"Thank God she is doing well," said Nelson. "She is not overly sick. But she does have it and has had it for as long as I can remember. It runs on her side of the family. One of my uncles passed away from it, one of her brothers.
"I have always wanted to do something focused on it, something for diabetes."
Nelson can't wait to show his love for his grandmother and appreciates that My Cause, My Cleats has become an outlet for players to show what they are passionate about.
"It's amazing the NFL lets us do this," said Nelson. "It shows the compassion players have for causes and shows support for families who might have a loved one dealing with it. I think it's a good way to show what us players are about."
When Nelson is done wearing the cleats, he knows exactly where they are going.
"I called my grandmother and told her what I was doing," said Nelson. "She told me bring me those cleats. I have to."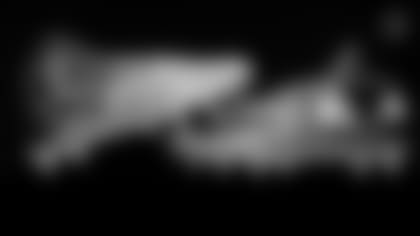 Maurkice Pouncey
Cause: Team Pouncey Foundation
Maurkice Pouncey is keeping his cause close to him, supporting the Team Pouncey Foundation that he and his twin brother Mike are passionate about. The foundation does work in both players cities, but the majority of the work is done in their hometown of Lakeland, Florida.
"We love Lakeland so much," said Pouncey. "We do things in other cities where we play. Lakeland is our hometown. We love giving back to the kids there. We love seeing the changes we make. Smiles we put on families faces when we are there."
The Pouncey brothers have provided more than $10 million of impact to at risk youth through grants and programs in Florida and have changed countless lives through their football camps with the children they have touched.
"We have been very lucky," said Pouncey. "Our supporting cast there is awesome. They have always been on board with team Pouncey. My brother and I are always going to come back, even after football. We want to change lives, make a difference and let people live up to their dreams."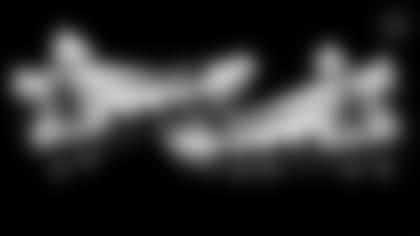 Jaylen Sameuls
Cause: Myeloma Cancer
Jaylen Samuels' grandmother never got to see him play in the NFL. But she will be close to his heart this week as he is supporting her through his cleats.
Samuels' grandmother, Janelle Kelsey Samuels, died from myeloma cancer before she had the chance to see what her grandson accomplished, from playing football at North Carolina State to being drafted by the Steelers and playing in the NFL.
"Last year we had the My Cause, My Cleats game and I didn't do anything," said Samuels. "I forgot about it. I was a rookie. This year I gave some thought to it for a while. I wanted to do something for them, for my grandmother and my grandfather. I honor them, my grandmother and my grandfather, who both passed away, all the time. I have them tatted on me and everything. I wanted to do something special for them.
"I just thought about that. I thought I could recognize her throughout the game. She never saw me play in a college game or NFL game. I know she would be proud of what I am doing now. I wanted to honor her for the game."
Samuels said he is grateful the NFL allows players to honor those close to them through the initiative and he always likes to see what other players do as well.
"It's unique," said Samuels. "Players get to support their cause, their foundation. It's fun to see the different cleats the players come up with, showing the design, showing their cause. It's special."
JuJu Smith-Schuster
Cause: JuJu Foundation
JuJu Smith-Schuster has not been shy about giving back since he was drafted by the Steelers, but this offseason he wanted to take it to another level, so he launched the JuJu Foundation, dedicated to supporting youth initiatives and lifting the spirits of those in need.
"It's a dream come true to establish our foundation," said Smith-Schuster. "This will be a meaningful platform to make a positive difference in the lives of others."
Smith-Schuster is supporting his foundation with his cleats, showing the side of him committed to giving back to others. He recently hosted the inaugural JuJu Foundation Luau, an event that had a lot of different levels, from a fundraiser for the foundation to an opportunity to give back to the community.
The main aspect of the event was when Smith-Schuster surprised over 50 kids from the Boys & Girls Club of Western Pennsylvania with new bikes. Smith-Schuster chose to give bikes because of the social media frenzy that occurred his rookie season when his bike, which was his main form of transportation because he didn't have a driver's license yet, was stolen.
"It's just about giving back," said Smith-Schuster. "It's an idea from my rookie year when the bike became a big thing. I thought why not give back to the kids too, give bikes to kids who don't have one. The bike thing became such a big thing for me that I wanted to turn it into something to help."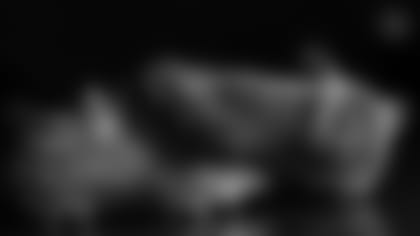 Benny Snell
Cause: Lung and breast cancer
Sometimes it's tough to pick just one cause to help and for rookie Benny Snell, that was the case.
He decided on two because he wanted to honor multiple people who hold a special place in his heart, including his grandfather who had lung cancer.
"I am going with lung cancer and breast cancer," said Snell. "It's important to me because it affected people close to me. To see how strong they are, who they are as a person, it built me into who I am today. This is what I want to do."
Snell said he is looking forward to wearing the shoes this week against the Cardinals and is excited to have those he is honoring get a look at him with them on.
"When they see me, and I am playing, and they see me in the cleats and know the meaning behind them, I know they will get a smile on their face and be happy about it," said Snell. "I look forward to it."
This is Snell's first opportunity to take part in My Cause/My Cleats and he is thrilled the NFL has provided players the platform to share what is in their hearts.
"It lets us be who we are," said Snell. "Not just football players. It's different. Its way deeper than football. This is a great thing the NFL has provided for us. I am looking forward to it."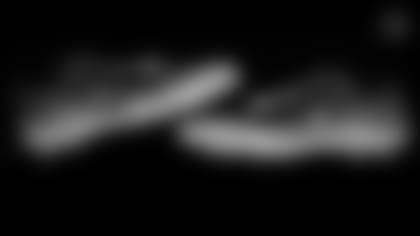 Cause: Never Ever Give Up: The Jessie Rees Foundation for Childhood Cancer (NEGU)
A year ago when he was thinking about what cause he wanted to support, Nick Vannett went with his heart.
His heart had been touched by the story of Jessie Joy Rees, a young California girl who was diagnosed with brain cancer and died less than a year later at age 12.
Rees wanted to bring awareness to childhood cancer and came up with the motto, Never Ever Give Up (NEGU). She used that motto to inspire others, and after her death it continued with Never Ever Give Up: The Jessie Rees Foundation for Childhood Cancer (NEGU)
"She felt like whenever she was in the hospital, where she spent a lot of time, and she couldn't go home for the holidays and so forth that there were a lot of toys in the hospital," said Vannett. "She created JoyJars, fitting as much as you can into a jar with toys and sending them to hospitals across the world.
"It's spreading love, giving hope and encouraging kids to never give up."
Vannett, who is from Southern California, has visited with kids in hospitals in that area and taken JoyJars with him.
"I will go to hospitals there and team up with the people and give the kids JoyJars and brighten their day with it. I used to hang out with kids at the hospitals in college and enjoyed it. I got a lot out of it, seeing how joyful they are. Seeing the smile on their face is powerful.
"Everybody has a cause they support. It shows we care about the community too. We aren't just playing football. We are more than that."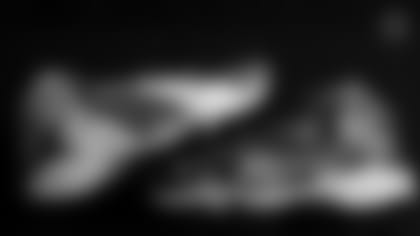 Alejandro Villanueva
Cause: Special Operations Warrior Foundation
As a former Army Ranger, Alejandro Villanueva knows the sacrifices those in the military make. And he knows many of them sadly make the ultimate sacrifice, often times leaving behind families, from young children to college age kids.
While there are hundreds of charities out there supporting the military, there is one that has really touched Villanueva. It's the Special Operations Warrior Foundation, an organization that supports some of the military's most elite forces who are often called upon for the most dangerous missions.
The Special Operations Warrior Foundation provides support for families of severely wounded and fallen forces, focusing mainly on providing educational aid to the surviving children of special operations personnel who lost their lives in the line of duty. The foundation also provides immediate financial grants to severely combat-wounded and hospitalized special operations personnel and their families.
"The way that the war has been fought over the past seven years has relied heavily on special operations forces," said Villanueva. "They brunt a little more than their share of the fight than the rest of the units. That community is very small.
"I think what the foundation is doing is pretty remarkable. I know people on the board, it's a well-run organization, the way they spend their money and allocate their funds is well done.
"I have always been in contact with the special operations community. They have been unbelievable to me. I feel extremely humbled to have been a part of them and obviously to still be welcome with open arms."
Villanueva is hoping by wearing the cleat and bringing the organization to the forefront that it does nothing but help them, and in turn help those who have given so much for our country.
"It's an organization that doesn't spend a lot of money advertising themselves. The money goes the right way," said Villanueva. "They are spending as much as they can on the families of the victims, on sons and daughters of soldiers who have lost their lives, kids that might not be able to go to college. It's a very cool organization. I love the people who run and what they stand for. At the same time, it gives the recognition to the families and the victims of the foreign wars that people aren't hearing about on the news because the war has taken a step back."