Over the last four months so many people have tried new things. From cooking, to workouts, to television shows, to learning a musical instrument, people have expanded their horizons.
Henry Mondeaux took it to another level, though. Literally.
Mondeaux, who like the rest of us wanted something different to do while quarantined due to the COVID-19 pandemic, joined a group of five other friends, three guys and two women, to climb Mt. Hood in Oregon.
And let's set the record straight. This was definitely something new for him as he never has done anything like this before.
"It was definitely one of the more challenging things we have done in one day," said Mondeaux. "We ended up walking a little over 12 miles. The whole way up there were no breaks. Just uphill the whole time. One of the toughest parts for me and some of the guys was the elevation of that last push. It was slow. A few steps and then catch your breath a little bit. That last part was the toughest part for me and a couple of guys. The two girls we had with us killed us. They set the pace the entire time. We were frustrated because they didn't seem to be going through the same physical pain we were. It was great to have them there. We weren't going to turn around and let them go to the top. They were the motivation. We lagged back quite a bit, but we all made it. The elevation was the tougher, scarier part. It took so much longer to catch your breath. You just aren't used it."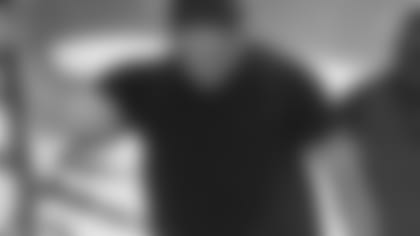 The climb began around 11 a.m., and they assumed they would be done in about four hours. They were wrong. They didn't return to their cars until 7:30 p.m., but fortunately came armed with supplies.
"We all had a bunch of snacks and water," said Mondeaux. "We made sure we grabbed that kind of stuff. I had beef jerky, almonds, protein bars, juice, and candy for my blood sugar. We didn't know it was going to be a longer hike. We thought it would be four or five hours in the woods. We didn't know it was going to be on the side of Mt. Hood or there would be snow."
Of the four guys who took part, Mondeaux was the only one who didn't show up in shorts. He wore boots, t-shirt, sweatpants and a rain jacket while the others were dressed more for a walk in the woods than a hike through the snow.
"I was not fully prepared. We ended up having to walk through some really thick snow, all uphill," said Mondeaux, who said they didn't encounter any animals at all on the hike. "On the way up the snow wasn't melting, it was really cloudy. It was around 32 degrees. When we got up to the top and things cleared up the snow started melting on our way down."
The weather wasn't about to stop them, though. They had driven about an hour and a half from Portland to get to Mt. Hood, and it was cloudy with dense trees for a lot of the walk, so they wanted to keep going to make sure they were able to fully take in the beauty from high up in the hills.
"We just kept going because we weren't seeing anything really special," said Mondeaux. "We kept saying it we turned around we felt like we hadn't gotten anywhere because we hadn't seen anything cool yet. So, we kept pushing until we pretty much couldn't go anymore without equipment.
"We saw a few people who were much more prepared. They had snowshoes, ski poles, winter outfits. They were laughing and skeptical of us when they saw us. It was all through the snow. We downloaded a GPS of all of the trails because some connected. We definitely had to go off the trail quite a bit."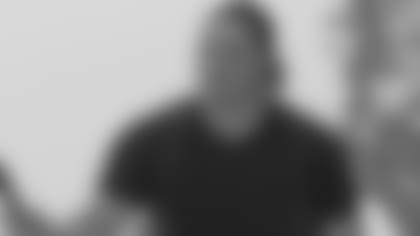 And no, they didn't make it to the peak of the mountain, which is an elevation of 11,245 feet and recommended for far more experienced hikers. But they weren't slackers by a long shot.
"We made it about halfway up," said Mondeaux. "None of us were expecting to go that high when we got there. We looked it up. On the hiking website it didn't give us a good description of what to be prepared for. So, not everyone was fully prepared.
"It was our makeshift top. We got to a point where it was either climb straight up with equipment or take another route that was really tough, four to five feet of snow for a few miles. We didn't have the equipment to go straight up or around and we had to get back down.
"Even where we were, the snow was a foot deep most of the time, as we got higher up there was more. The last push we did which was pretty steep on the side where we got close to the top point, you couldn't tell how deep it was because you weren't touching the ground. We would take a couple of steps and some of us bigger guys would sink down to our hips and not hit the ground. There were a lot of falls and getting up. We found some branches to help us get up that last part."
After taking in the beauty from high atop of the mountain, and the joy and satisfaction of their accomplishment, reality set it. They still had to make their way back down after more than five hours of climbing uphill.
"There was so much snow, so we were leaving a ton of footprints, so we were following our footprints back," said Mondeaux. "All of the 'what ifs' run through your mind. What if the phone dies with the GPS on it? What if we can't find our way? We had our doubts. Having everyone there helped.
"Going up took twice the amount of time going down took so it was good. On the way down we flew down. We were all excited we made it and got a second burst. We ended up sliding down a bunch of the first part because it was so steep and so deep. It was kind of fun.
"Darkness fortunately wasn't an issue for us. We got up there at a perfect time. The side of the mountain we were on the sun wasn't being blocked. That was nice. It was one of the thoughts going through our heads as we were pushing up that last mile or half mile. We were thinking will we get stuck in the dark. You are trying to convince your brain it will be okay."
Once they reached the bottom, gathered themselves together, there was only one thing to do.
"We drove to Portland and had a giant cheeseburger at one of our favorite places," said Mondeaux. "It was one of the best meals I ever had. We had to get takeout because it was closed for dining. We just ate in the car. We were so hungry."
But while their bellies might have needed fuel, their hearts and minds were filled with satisfaction at the end of the day.
"I think I would definitely do something like that again," said Mondeaux. "It was nice not knowing what was in store. I think if we had known we wouldn't have gone. I would like to do it again, research it, and be prepared.
"It was rewarding. We didn't climb the entire mountain. Looking back, I feel like we didn't scratch the surface of what is possible. I think it would be fun to challenge myself again and do something like that. I think after football when I am not at my heaviest. It's a good cardio workout. I made the most of it. It was amazing.
"The best part was after doing it, a few days after nothing could bug me. I was totally chill with everything having gone through that. It was rewarding. When you do things that are tough, it helps keep the little things from bothering you."