November 25, 1979at Three Rivers StadiumSteelers 33, Browns 30 OT**
When it came to Steelers-Browns games in the 1970s, there was never a dull moment. And on this November afternoon there was nothing but excitement when the two teams met at Three Rivers Stadium.
"It was a conference game, we always knew no matter what their record was they were going to be a tough team to play and they were always up for us," said Hall of Fame cornerback Mel Blount, who had an interception in the game. "It was always fun for us, the fans, proximity wise the cities aren't far apart. It was always a great game."
This one would be no different. The game took three hours and 39 minutes, not decided until there were just 13 seconds left on the clock in overtime for a 33-30 Steelers win.
"It was a great game," said Steelers President Art Rooney II. "It was one of those games that back in those days it seemed like we had a lot of close, tough games against the Browns. That has to be one of the few that went to overtime and it was great to win that one. It was an exciting game and an exciting win against the Browns."
The Browns jumped out to a 10-0 lead after Ozzie Newsome caught a 21-yard touchdown pass from Brian Sipe and Don Cockroft added a 20-yard field goal. The Steelers got on the board with a 45-yard Matt Bahr field goal, but Cockroft answered with a 32-yard field goal. Bahr came right back with a 34-yard field goal, to pull within a score at 13-6.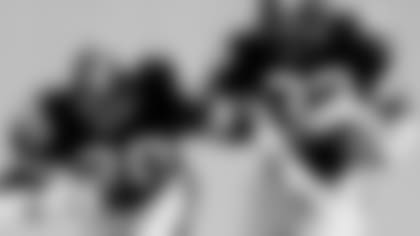 Dave Logan gave the Browns a 20-6 lead with a 16-yard reception from Sipe, but Franco Harris cut into the lead with a two-yard touchdown reception from Terry Bradshaw before halftime.
The Browns extended their lead to 27-13 in the third quarter when Sipe hit Calvin Hill for a three-yard touchdown. The Steelers would fight back when Harris caught his second two-yard touchdown pass to close the gap to 27-20. The Browns added a third Crockoft field goal for a 10-point lead at 30-20, but it would be all Steelers after that.
Harris took it in from three yards out for a fourth quarter touchdown and Bahr tied the game at 30-30 with a 21-yard field goal with just 24 seconds remaining in the game to send it into overtime.
It took almost the entire overtime before Bahr hit his fourth field goal, this one from 37-yards out, with just 13 seconds to play in overtime for a 33-30 win.
The Steelers put up 606 yards of total offense, including 255 on the ground and 351 in the air.
"We loved playing the Cleveland Browns," said Franco Harris. "It was a big rivalry and it still is to this day."