A look back at a key win in the Steelers-Chiefs series.
Steelers 19, Kansas City Chiefs 13
Taking them down: It came down to the last minute, but the Steelers pulled out a key AFC win, taking down the undefeated Kansas City Chiefs, 19-13. The Steelers improved their record to 4-2 on the season and maintained the lead in the AFC North.
After the Steelers lost to the Jaguars last week, Coach Mike Tomlin said, "I'm interested in how we respond."
Well, his players responded.
Le'Veon Bell carried the ball 32 times for 179 yards and a touchdown, while Antonio Brown had eight receptions for 155 yards and a circus catch for a touchdown.
"I am proud of this team," said Ben Roethlisberger. "We had some guys filling in, doing an awesome job. This is not an easy place to play, and a great team we played against. I am just proud of everybody the way we pulled through against this team."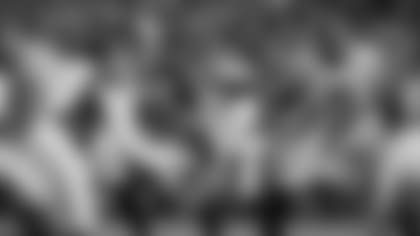 He still has it: A few days before the game Roethlisberger questioned himself after throwing five interceptions against the Jaguars, saying "Maybe I don't have it anymore."
Against the Chiefs he completed 17 of 25 passes for 252 yards, a touchdown and an interception.
When asked if he still has it, the reaction was simple.
"I hope so," said Roethlisberger.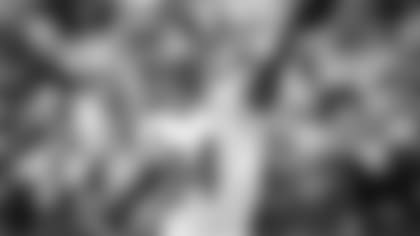 AB being AB: When the Steelers needed Brown, he came through like he always does. On third-and-two from the 49-yard line, Roethlisberger aired it out, and truth be told it looked like it was either going to fall incomplete or be intercepted. But somehow Brown, between two defenders, never lost focus and pulled in the ball that tipped off a defender's helmet and then took off for a 51-yard touchdown, extending the Steelers lead to 19-10.
"AB made a great play," said Roethlisberger. "Did he really or is it just him being AB? You know? He's the best in the world. We saw a matchup on their nickel guy and I wanted the back shoulder a little bit more; kind of went up the field a little more than I wanted to. He had a chance to make a play, but the ball got on him pretty quick and I thought worst case scenario it's incomplete, but AB is going to make a play and he did just that. It was fun to watch it happen."
Defense comes through: The defense swarmed all day, never allowing the Chiefs to get in sync and containing one of the league's most potent offenses. The defense brought the Chiefs ground game to a complete halt, allowing just 28 yards on 15 carries, a 1.9 yard average. Alex Smith completed 19 of 34 passes for 246 yards, and was sacked three times, including twice by Vince Williams.
"I think we did a good job coming in here and being aggressive," said Stephon Tuitt. "It's hard to play away, especially against a team that's undefeated like them. My hat's off to them. It was a hard fought game all the way through."
Speak up: The win over the undefeated Chiefs was a statement win, but the players are taking it one week at a time.
"Stay tuned," said Brown. "We can't make any promises. We got to prepare each week like it is our last week. We're going to stay hungry. We got a lot of things that we can get better at and learn from. We're going to go back to the lab and dissect the things that we can do better and continue to get better as we prepare for next week."