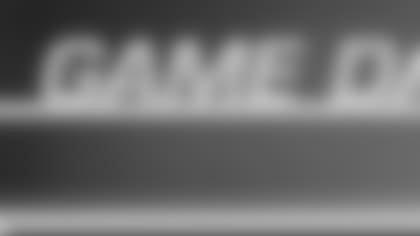 ](http://www.steelers.com/adPromo/clickThrough/processClick.io?adPromoID=95922)
 STEELERS at LIONS SUNDAY, OCTOBER 11, 2009 KICKOFF 1:00 P.M. FORD FIELD
 LIONS HEAD COACH JIM SCHWARTZ
Opening comments: "We didn't always play smart in this game; we didn't always play good in this game, but there's one thing you can't say, or one thing you can say is this team battled. I came into the game a little bit shorthanded, got shorthanded early in the game with some injuries, had a lot of guys jumble through and there were a lot of chances in this game that we might have, I don't want to say quit, but it might have gone a little different way and the players fought through it and had a chance at the end. We had way too many penalties. We took too many sacks - and there's a combination of things there with getting rid of the ball when there's a free rusher, some protection issue and things like that. There's a lot of….those sacks are spread around a lot, but those are the situations. The first two plays, our first two series of the second half, we drove the ball well and didn't come away with any points and it would have been easy to fold it up there, we didn't, we fought till the end. We came up shorthanded at the end. I don't want to think that this is anything other than a bottom line loss, but I was proud of the team. I was proud of the way they fought."
On the three sacks in a row at the end: "Well, they brought a blitz we had made a big play on earlier. Derrick Williams made a play down the sideline on the same blitz and we had recognized it, got rid of the ball, and made a big play against it. And they brought it a couple more times, we didn't recognize it and ended up taking those sacks. In that situation where you got it right there, we've got to be able to throw that ball away, protect that, whatever we've got to do to avoid a sack right there. We can't give up a sack like that because that took us out of the chance that we had at the end of the game."
On whether it was the first two sacks or all three: "I think it was the first two. It wasn't the last one."
On whether there were short elements of those plays that Daunte Culpepper could have thrown to: "Yeah, but no really that was designed to be able to get a play against that defense. Because you're using up guys in protection and the guys that are his outlets are guys that should be picking up blitzes. So, it's designed to try to push that ball down the field a little bit."
On how much it hurt to only have three receivers to rotate: "It was that. It was also combined, we lost a tight end in the game and in situations like that we've gone to two tight ends and played a lot of our three wide receiver personnel plays out of that. We got out of that package early so it was a combination of a couple things there, but Derrick stepped up and made some plays. Dennis Northcutt stepped up and made some plays."
On the defense giving up plays in the first part of the game and stopping them later in the game: "Yeah we did a much better job after the half. Well, after that touchdown. We maybe stopped the bleeding a little bit and made a couple adjustments, brought a lot of pressure, had a lot of blitzes and things like that and sometimes you live by the blitz, you die by the blitz. We got beat on a screen one time against the blitz for a touchdown but we were able to give our offense a chance, had the ball in their hands down eight points with a couple minutes left in the game, a couple time outs, so I was proud of them for the way they adjusted, the way they got it going in the second half."
On personnel moves: "Sims was more of an injury situation. Just hasn't gotten all the way back from his shoulder situation. So, he played in extra backer situations today but that wasn't a personnel change as much as it was an injury situation.
"(Turk) McBride was in our first and second down packages and Cliff (Avril) was a third down rusher for us.
"Both of our corners were having a hard time early in the game and we made the move to Phillip fairly early in the game and I thought he did a pretty good job of getting that fire put out. We just start going defensively early in that game. We had a hard time stopping them. We weren't going to just sit there and just go same-old, same-old and keep doing the same things. We needed to make some changes, we did. We made some adjustments, made some personnel changes, were able to at least stop them a few times in the second half."
On QB Daunte Culpepper's intentional grounding and interception: "The intentional grounding, he's got to get the ball all the way to the line of scrimmage. That's a new, change of rule this year and in the officials opinion he didn't make it all the way to the line of scrimmage there and that's a tough throw going away from his body. The other one, when we're in scoring range like that we're just going to take a little better care of the ball - on that interception in the third quarter."
LIONS QB DAUNTE CULPEPPER ON LIONS POSTGAME SHOW (97.1 FM THE TICKET)
On his overall thoughts of the game: "We wanted to come out and start fast. We went out and got a couple of field goals early. We kept battling. We knew it was going to be a tough game. We had to keep our mistakes to a minimum. They just made more plays than us. That's how it goes sometimes in a game like that, when you're playing a good team like that. You just have to play truly better than those guys and we didn't do that today."
On the final drive: "They do a lot of exotic blitzes; that's what makes those guys good on defense. We didn't do enough and we didn't make enough plays at the end to get us in the end zone. That's how I look at. I'm a quarterback that has to make plays in that situation and we didn't get it done."
On if you take any positives out of this game: "I mean it's tough when you lose a game. I don't care what happens when you lose. It's tough to take positives but you've got to. We'll look at the film and evaluate it, and see from that, but in my opinion, we left a lot of plays on the field, and we can do a lot better."
LIONS QB DAUNTE CULPEPPER
On the game: "You know, it's extremely tough to come up short when you play tough. We knew it was going to be a great, hard, tough game either way and we took some punches, we gave some punches and unfortunately we didn't make enough plays for the full 60 minutes to come up with a win."
On what happened on the pick to Steelers S Ryan Clark: "It was play action and the ball hit my running backs arm and just one of those unfortunate mishaps that happens thoughout the game and (like I) said doing a better of controlling the ball and definitely I shouldn't have compounded the problem with another problem just throwing and trying to make a play, trying to be too much. It happens and wish I could have it back, but I can't. All I can do is learn from it."
On the last drive: "We try to go out and execute no matter what the situation was, but in that situation, though you play, you gotta go out and make plays and I just didn't make enough today for us to win."
On not having WR Calvin Johnson in the end of the game: "Well, you know, that's just the game. You know a player goes down you just turn to somebody else to make a play. We just didn't make enough plays to come out with the win. You know it's just kind of how I'm looking at it now and we have to watch the film and evaluate it, we have a better grasp on the way we played."
On the pressure from Pittsburgh: "They did a tremendous job. We knew it coming into this game, they do a great job of coming with these crazy, exotic blitzes and they get on the quarterbacks fast. You've got to advance the fort. We just didn't capitalize on whatever we could have today. And like I said, you've got to learn from those things and don't let it happen again."
On feeling like it wouldn't come together: "It was definitely frustrating, but that's why it's a 60 minute game; you keep dialing, you keep fighting, you keep scratching, you keep going and most of the times you have enough at the end to come out on top, today we just didn't."
On whether this is the moral victory because the team never gave up: "That's all I know, personally, is to never give up. But a moral victory? I don't really accept moral victory very well. It's all about winning and losing and that's why you work so hard  not to have to say you had a moral victory. I don't really believe in that but at the same time, you do have to look at the positives that you had and definitely look at the negatives and make sure that most of the time that your positives outweigh your negatives."
LIONS WR DENNIS NORTHCUTT ON LIONS POSTGAME SHOW (97.1 FM THE TICKET)
On finding holes in the Steelers defense: "This is my 10th season and I've gone against Pittsburgh all 10 seasons - playing against them twice in the AFC North. I've got a pretty good feel for the guys that were on the other side of the ball. We have Calvin Johnson and Bryant Johnson here, and those guys are really big time guys. I wasn't here in the off season. I got traded and I got hurt in camp, so the chemistry with me was pretty bad with the quarterback, so every week, I just tried to learn the offense and get myself comfortable with the offense, and build chemistry. I've been here and played long enough to understand that you're always one man away-one play away from getting in there and happened to know everything-playing different positions. I just try to get myself ready and go out there and make plays.
On how big of an adjustment was it without WR Calvin Johnson: "Any good football team has to deal with that. If one man goes down, and you can't adapt then you're going to hurt as a football team. I think the coaches did a great job with bringing in backups in here, and putting guys that could fill in the spots. I want to be the kind of guy that if the guy in front of me go down, coaches won't have to sweat it, and they know that I understand what's going on, and I can go out there and make plays as well."
On if you take anything out of competing with the Super Bowl Champions: "It's a loss obviously. You look at the things that you did well. You look at things you did bad. You try to fix those that you did bad and you try to build on those. Our biggest thing is to continue to work hard, continue to try and get better. That's week in and week out. We just have to go out there and continue to work hard."
LIONS CORNERBACK WILLIAM JAMES
On Steelers QB Ben Roethlisberger and how he presented problems: "He was throwing the ball nice. They present different problems. It's not your ordinary offense. They get into a lot of clusters. They get into a lot of bunch situations. You got to be on point with your zones and your man. You have to switch of your man-different things like that. They present a lot of problems."
On his first-career interception return for a touchdown: "It felt good to get my hands on the ball. Anytime you can help your team get some points on the board and change the momentum like that, it's always a great thing. I'll look at it on film, but it happened so fast. As soon as he threw it, I got my hands out to grab and I was able to get a touchdown."
On jumping the route: "He turned and threw it. I read the receiver. He stood me out-I broke on it. The ball was right there. I took it to the crib."
On how there was no big celebration after interception return: "We still weren't winning. When we win and get those plays like that consistently, then you can have all that, but right now it was like let's go. It was my first pick six and I'm proud about that, but we still lost."
LIONS S LOUIS DELMAS
On the play of the defense: "I think as a whole we have to a better job getting off the field, and giving our offense a better opportunity to score."
On going against Steelers QB Ben Roethlisberger: "You know, to play against a quarterback like that and a receiver like that is awfully tough. I knew they had a great outfit. I knew our defense would have to come in there and play. We did but it was not good enough to win."
LIONS DE CLIFF AVRIL
On mistakes they made in the game: "Just the little things; mental errors, jumping offsides, sacks. The little things that we can correct but it's all about putting the whole game together."
On Green Bay next week: "Gotta try to get a win before the bye week. That's the biggest thing; trying to get a win to get this thing moving."
On the game: "Overall we didn't get the win so that's never good but we did some good things. It's just all about putting the whole game together and stopping mental errors."