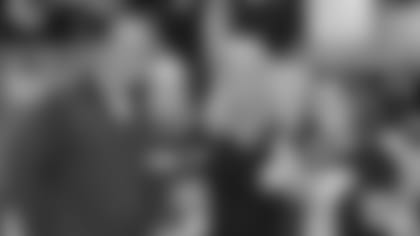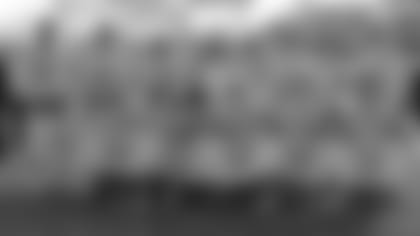 Actress Alyssa Milano was in Pittsburgh over the weekend, appearing at the Steelers Sideline Store at South Hills Village on Saturday and leading a Terrible Towel wave at Heinz Field on Sunday before watching the Steelers defeat the Oakland Raiders.
"It's the closest I will ever be to a rock star waving the Terrible Towel," said Milano. "I love Pittsburgh. I was here a few years ago for the MLB All-Star game. On the flight out here from LAX , I would say 30 percent of the people on the flight had Steelers gear on. I love the city for their sports passion."
Milano was appearing to promote her Touch by Alyssa Milano women's clothing line, which features Steelers apparel in team colors designed for the female fan. Milano admitted that she started the line after struggling to find apparel to wear to support her favorite teams, while still showing off the team colors.
"It was all selfish reasons," said Milano. "Being a huge sports fan I looked for fan apparel to wear my colors. I couldn't find anything I would wear."
She started off four years ago with an MLB line, and has since expanded to include the NFL, NHL, NBA, MLS, U.S. Open and Collegiate apparel.
"It's probably the most rewarding thing I have ever done in my career," said Milano. "It started out as something that didn't exist, it was just an idea and then four years later to be standing on the field, to be wearing the clothes and see other fans wearing the clothes it's a great feeling."
To purchase Steelers apparel from Touch by Alyssa Milano, visit the Touch section of the Steelers Online Store or visit the Steelers Sideline Store.