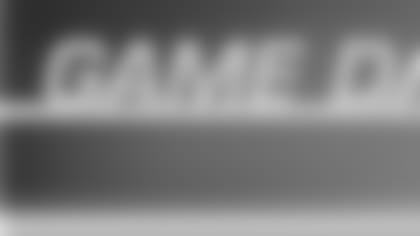 ](http://www.steelers.com/adPromo/clickThrough/processClick.io?adPromoID=95922)
STEELERS at CHIEFS SUNDAY, NOVEMBER 22, 2009 KICKOFF 1:00 P.M. ARROWHEAD STADIUM
On the game: "Obviously, a big win for this team. We're a young team and I really feel like we've been making progress. I felt like going into this game this would be a great opportunity to measure where we were as a team. That team we played today is as well a coached team in the league as there is. They're the model for what we're striving to get to and that's something that's been going on for a long time since I've been a young kid in Pittsburgh.
"It was by no means perfect, but you get a guy like [LB] Andy Studebaker, who I said all off-season there was nobody that was better, and then to see it translate into some of the things that kid did out there today. I'm happy that some of that is starting to show because you need some positive reinforcement for as hard as these guys work. We push him hard and my philosophy is I'm not going to accept average or below. This job is not for the faint of heart and not a lot of games have been won around here. It's nice to get a little reward against a team like that. I thought the guys really showed heart and guts."
What does this do for your message to the team? "We're still what we are but we're 2-0 in the third quarter of the season. We hadn't won a home game and that's a pretty big thing when the message all season was we've got to win our home games and steal a couple on the road. To win a home game, and I don't care who it was against, we needed to do it. You just need some positive results or otherwise you're just talking into air. Today we saw some results and last week we saw some results, too."
Your emotion on the sideline seemed very positive. It seemed like the team fed off of that: "I'll take that as a compliment. I am a rookie head coach and am passionate about what I do. I live and die every day on how it goes with this team – not just game day but Monday, Tuesday, Wednesday…. It's all I care about other than God and my family. When you care about someone there is going to be some emotion. It's easy to be positive when good things are happening. I'm going to be me every day."
Matt Cassel and the offense scored the last two times you touched the ball. Your thoughts on the QB? "Up and down day. We started slow again with three three-and-outs. Again, we're inches short. We've got to start faster but I've got to hand it to [Cassel], the kid's a fighter. He was really down when he turned the ball over but he bounced back and made some great plays. The touchdown throw to Jamaal was a phenomenal play because he got hit in the mouth as he was letting it go. I'd go to battle with him every day of the week. We've got to continue to be keep getting better."
How about RB Jamaal Charles' play today? "That run in overtime when he got hit, well, that was a hit now and he bounced off and came back. He's making progress. He made a huge play for us to open the game. But we negated it by not getting much going early on and ended up being behind. But it wasn't due to him. He's another guy who's worked hard, bought in, and wants to be part of something really good."
How much fun is it going to be tonight to live a victory over the Steelers? "I wish Studebaker would have scored on the interception. That would have been full retribution [for last year's Super Bowl]. I was thinking I'd finally be able to put that interception return away. My mom and dad are in town today. I know it means something to my dad [Dick Haley]."
How much do you think head coach Todd Haley wanted this one? "I think it was close to his heart. He grew up a Pittsburgh fan and a Pittsburgh kid and throughout the week you could tell it was an important game for him. His father came in before the game and all of us had a chance to say hello to him. To win like that in dramatic fashion, I am sure it was special."
How big of a deal was it to you to beat the World Champion Pittsburgh Steelers? "They are the Super Bowl champions and they are an organization to be and try and get to. To come out here and get a big win is huge, for not only this team going forward, but also this organization."
How does having RB Jamaal Charles and WR Chris Chambers change the dynamic of this team? "You can see that Jamaal Charles has done a tremendous job and he has such an explosiveness about him that at any point of the game he can go the distance. Chris Chambers has done a great job creating another element of big play possibilities for us that we really didn't have early on in the season."
Did you feel that this team kind of needed a win like this? "I think the whole team needed it to let us know that it is going to be a fight. That is what the NFL is all about. It is week-in and week-out of tough opponents and at the end of the day, if you can keep battling and battling to keep yourself in the ball game, you will have an opportunity to win against good teams and that is what we did today."
Are you seeing the confidence grow? "There is no doubt. Look at the Raiders game last week. It didn't start exactly how we wanted it to, we went back and battled back and won. This week we went in at halftime down 16-7 and we stuck together, rallied and everyone had each other's back. We went forward and it was an impressive victory for us and it definitely builds confidence."
Can you talk about taking care of the ball? "I was trying to do a good job all day of taking care of the ball. That was one where I got outside of the pocket and was trying to make a play. To respond the way we did, you could see the defense coming in saying, 'Don't worry about it, we will get it back for you.' To have the offense go out there and put together such a great drive and tie the game when, at that point in the past, we wouldn't have been able to do that [is an accomplishment]."
Can you talk about responding to the fumble? "I know that is football. Bad things are going to happen to you as a quarterback. You never want to throw an interception, you never want to turn the ball over. These guys rely on us to take care of the ball and so I was upset that I let that happen. But to respond the way that I did, I think that shows a lot to these guys. I know that bad things are going to happen but I have the character and drive to push forward and move past it. In this game, QB's have to have a short memory."
How important was it to get a home win? "It is huge to win at home. That is what these fans deserve. They deserve us coming out each and every week and putting up our best effort, which we have been, but to get the some wins so they are excited to come to the ballpark on Sunday. I am not only happy for our team but also for the people of Kansas City that we could get a big win against a great team like the Steelers."
LB ANDY STUDEBAKER Can you talk about the INTs? "I was in and out with LB Pierre (Walters) and he did an excellent job today too. On the interceptions, one was a batted ball and the other, LB Tamba (Hali) got to him with pressure and the ball came wobbling out. It was team defense, the whole team fitting together, and I couldn't have made those interceptions without the rest of the team."
At what point did you run out of steam? "I don't even know. I don't even know who caught me but it was fun. It was a long ways away. I was really close but that is alright."
How much do you think Head Coach Todd Haley wanted this one? "You never know. That is the game of football, you count on the rest of the defense and this was a team win. Our special teams started out the day, and our offense closed out the game at the end and our defense came up with some big plays at the end as well. I think when we see this tape, we are going to see a team win and that is really encouraging. We have a lot of games left and it is encouraging for us."
What did the kickoff return at the beginning of the game do for this team? "It was energizing. When you see Jamaal (Charles) break it, no one is going to catch him. Jamaal is fast. That was a great way to start the game; it gave us a possession. It was just as good as our offense taking the first possession and scoring. It was huge."
DE GLENN DORSEY When you hit QB Ben Roethlisberger, he's got that elusiveness that he was able to get away from you guys. How important was it, not just for the first guy to get there, but also for that second and third defender to get there and try and take him down? "It's real important. He's big. He's strong. He's a great QB and he makes a lot of plays on the run, so the more guys you have back there trying to [bring him down], the better off you're going to be."
People have been talking about progress a lot. How much progress does this win over the Steelers show for this team? "A lot. We played together. It wasn't pretty the whole game, but we played as a team. We stayed within ourselves and did what our coaches were telling us to do. You've got to believe, man, and we look to build on this for the future. We just believed in ourselves and just brought it home for KC."
Was it as big of a win as you can remember since being here? "Of course, of course. We've won a few games since I've been here. Nobody gave us a chance, nobody. They had a lot of fans, maybe more than we did, but we played hard and the fans that did come, they were loud. I had fun, I enjoyed it, so it was a great win."
K RYAN SUCCOP Talking about the game-winning kick? "Thomas (Gafford) did a great job snapping the ball, Dustin (Colquitt) did a great job holding it and, fortunately, the Lord blessed me with the strength and the peace to put it through."
You had a number of strong kickoffs as well as the two FGs. Is that something you're known for? "Fortunately, I've been really blessed with a strong leg and it's something that I feel I'm good at but want to get better. That's something that I really feel I can help this team out with, getting some big kickoffs. There's a lot of room for improvement though, so I want to get better."
Were you expecting Pittsburgh to call a timeout to try and freeze you, or were you surprised when they didn't? Is that something you think about? "Obviously you have to be aware of that, that's just part of the situation. All I was focused on was seeing the snap come back and putting it through."
RB JAMAAL CHARLES Talk about how you started the game? I just wanted to go out there and make a play. We talked all week about how special teams had to make a play and we tried to go out there on kickoff. We knew that their kickoff wasn't all that good – people have been scoring on them – so coach was talking about how we needed to take one to the house this week."
How did that feel? "Felt great, just getting into the end zone again. I love getting in the end zone. I wish I could get in the end zone every time I stepped on the field."
It was a right return, that's why you went flying across the field? "Yeah, it was a right return, and I guess they all just bit in where the ball was at and I just kept running and everyone just kept on their assignments. It was just perfect. Perfect blocks, I broke a tackle and just went to the house."
How did that set the tone for the rest of the game? "That set the tone because everybody was so excited because we were up, so all we had to do was maintain and we knew that if we just stuck in there and took our time and wasted some of the time off the clock, then we would have a chance to win the game."
How did it feel taking your home field and seeing all those Terrible Towels waving? "We didn't like that at all. Coming into our house with those towels, we didn't like that so we wanted to go out there, Brian (Waters) brought us together before the game and said that our people sold their tickets to them, so we just wanted to go out there, set the tone and hopefully win the game."
It was just a couple of weeks ago that you fumbled the opening kickoff against the N.Y. Giants and they took it in for a TD. Does that feel like it's been forever ago now, given everything that has happened? "You just have to put that stuff in the past and stay on with the future. I'm going to make mistakes – everybody makes mistakes. It's just how you come back and respond the next time you get a chance."
But you haven't put the ball on the ground since then? "Well, don't jinx me now."
Did Coach (Todd Haley) seem happier on the sideline, high-fiving, slapping people, patting people, smiling more? "Before we went on the road to the Jacksonville game, he said he was going to take a whole different attitude and not push and tell us to enjoy the game, have fun and even relaxing since then. Everybody's come together as a team. We want to win, we don't want to lose, we've just made some mistakes. Now we're just working hard in practice and hopefully can just win and that's what we're looking forward to, and just making the fans happy, making a comeback in Kansas City again and trying to enjoy ourselves."
WR BOBBY WADE Coach Todd Haley has beaten the Steelers before. What did that mean to him here in the locker room after the game with you guys? "Words probably can't even describe how it felt to him. His father was in town, played for the Steelers, coached for the Steelers, been a part of that Steelers program for a long time and it's really good to do it in front of our home crowd. That's something that we haven't been able to capitalize on, is that homefield advantage. We got it done today."
Talk about keys to the victory: "It was us executing the plays that were called. I think some of it had to do with the opportunities we were given and, you know, also the players on the field deciding to make it happen. The defense helped too. Big interceptions, turnovers, that was big. We talked about that all week also."
What was it like walking out there and seeing all the Terrible Towels and playing in front of a pro-Steelers crowd for most of the game? "It's kind of deceiving in a way because they can't tailgate in our parking lot so they're here a little early, they've got their extra 500 people, but as soon as all the fans got in the stands, it definitely turned our way. Our crowd and our fans did a really good job today."
How big was that Jamaal Charles kick return in the game? "That was huge. Jamaal played really big for us today, not only the kickoff return, which set the tempo for our team and how we were going to play today, but also just in the offense. Being able to have a guy that wants to finish runs, it helps the receivers want to block downfield. It's easier play calling and it gives us the opportunity to win."
Winning heals all wounds. Does a win like this against the Steelers put even more faith into a guy like Todd Haley and what he's doing? "I think so. No doubt about it. For as far as guys in this locker room, our faith is still focused on believing in what he's trying to sell us and trying to get it right."
WR LANCE LONG To beat the World Champions has to feel good. Your story coming here and how it's played out has been told many times, but take us through some of those big plays today? "I'm just thankful to have the opportunity to make plays for this team. It was definitely a team win. We have to tip our hats to the Pittsburgh Steelers, they're a great team and we knew that coming in. Everybody made plays. Some of those catches, I was just in the right place, I was doing my job and Matt (Cassel) was throwing the ball perfect. All I had to do was catch it. I don't really have to do too much, just doing my job and, once again, just thankful to try to help this team out and come away with a big win today."
Can you tell us what Coach Todd Haley had to say after the game today? "He was just real excited. I think that might be the type of win that could be a season-changer. There's a good feeling in the locker room and he's been telling us all along to believe. As long as we believe, each and every one in this room, on this team, all 53 players and practice squad, then we can do it. We may come up short some weeks, but if we all stick together, in the end, we'll be successful."
WR CHRIS CHAMBERS How are you feeling after the big win? "Doing great. It really hasn't hit me yet. It was a great win for the Kansas City Chiefs and the city. We were able to fight real hard and come out with a victory."
On the big pass play you had in overtime: "Yeah, it was huge. Matt (Cassel) just gave me a couple opportunities there. It was a great call. We had a great game plan, took us a little while to get into a rhythm, but once we got into a rhythm we made some plays, especially when they counted."
How big were the halftime adjustments? "We didn't make too many adjustments. We pretty much stuck with the game plan and we had a couple drives that were stalled and a couple three-and-out drives, but once we made some third downs, really we started catching a little bit of a rhythm and guys were making plays. The defense played outstanding. They gave us the ball and gave us opportunities to score. Hats off to those guys."