Over the past few weeks all of us have been searching for ways to entertain ourselves while staying home, finding tricks to stay healthy and fit with limited resources at our fingertips.
We aren't alone in that quest.
Steelers players are trying to do the same things, including Isaiah Buggs, who is home in Alabama and doing everything he can to be ready when football activities resume.
"With what is going on now it's challenging," said Buggs. "We were supposed to be getting ready to get back with the team but can't do that right now with the hardships going on. The main thing is to continue to work out and do as much as you can, even with minimal stuff. You have to stay focused and on track with what we are supposed to be doing in the off time.
"It's been challenging not having all of the equipment that we have, the space that we normally have. Every little thing helps. Whether it's running around the block, jumping rope, pushups. All of those things you can do in your garage at home. Those things all help. I am running. We are limited not able to be in weight rooms, so what I am doing is jumping rope, sand pits, running and running hills."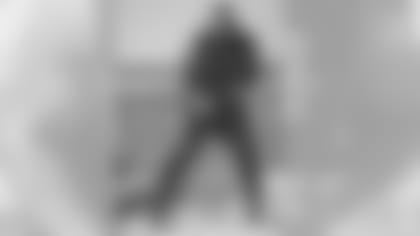 One of the big things that is missing for the players is the structure of working together. While the team's offseason program wouldn't have officially begun yet, this still would be the 'open gym' period where players normally are permitted in the team's weight rooms, working alongside their teammates and pushing each other.
"You are used to working with groups in football, and now you can't," said Buggs. "You are working on your own. It's kind of hard. You are pushing yourself, sometimes you want to quit. You can't quit. Sometimes it's harder but you just have to do it.
"I just keep thinking about the season coming up. When the lockdown ends, we don't know how much time we will have until the season starts. That is the big thing. Coach (Mike) Tomlin stresses moments like this. He always tells us to be ready. You always have to be prepared for what is next. We don't know what is next. You don't want to get caught slipping. That is the main thing. Everyone has to continue to work and stay ready."
And the defense is going to need Buggs to be ready. With the departure of nose tackle Javon Hargrave via free agency, everybody is going to be asked to step their game up to the next level. And that definitely includes Buggs, who will be entering his second season.
"That is just an open door and open opportunity," said Buggs. "Me being in that system, learning from guys like Cam (Heyward), (Stephon) Tuitt and Tyson (Alualu). They already instilled in me the preparation for it. All I have to do is come in and do what is asked of me from the coaches, work hard, play hard and do all of the things asked of me and God is going to put everything in place for me.
"Now is a key time. You have to always learn your position, what to do, be in the right spot. The mental aspect is more important than the physical. It's about technique, knowing what to do and how to do it. Right now, being on my own, it's all self-study. What can I do to help develop myself to be a better player? It's the ins and outs, all of the things I need to do. Whether it's learning the plays better, my job better, how to do it. You have to take responsibility."
Taking responsibility is something Buggs didn't shy away from last season. For the first six weeks of the 2019 season, the rookie stood on the sidelines, a game day inactive who used every minute that he watched as a learning experience.
It wasn't easy, especially coming from the University of Alabama where he was accustomed to playing every snap on defense and being a playmaker.
"The toughest challenge was knowing that when I was in college I was taking about every snap, playing every down, to coming into the league and only just playing five snaps a game," said Buggs. "Adjusting to that was the hardest. It's a process all over again.
"Just learning the system and knowing that coming in and being a rookie is going to be fresh, just like it was when I got to college. When I first got to college, I was the new guy on the block, and it wasn't going to be easy. It was the same thing, the same cycle that started over again being a rookie. When I got here all the guys had been in the game a while and they were teaching me. I was a young pup. Now that I have my rookie year underneath my belt it's time to expand and be a new person."
Those 'five snaps a game' Buggs referred to totaled about 75 snaps on the season, and they didn't even start to come until Week 8 against the Miami Dolphins. But it wasn't the way he had hoped it would happen. Yes, Buggs wanted more than anything to be on the field with the defense, but not at the expense of an injured teammate. Tuitt suffered a torn pectoral muscle against the Los Angeles Chargers and ended up on the reserve/injured list.
"We don't want to see a player go down like that. We were trying to focus on how we were going to hold it down," said Buggs. "I knew eventually my time was going to come. When one goes down, the next man up. You never know what might happen in the blink of an eye. When I first got here, I learned the defense as fast as I can. You never know, from the beginning to the end when your number is called. If you aren't ready, it's on you. It's always good to be prepared. Whether it was now or later, I had to prepare to be ready for it.
"I think I did pretty good when my number was called. I was ready. That is what it is all about. When your number gets called, be ready. You have to be ready mentally, physically and just when your number gets called, be ready. If you are not ready when your number is called, then it's on you.
"It was a lot of fun. It was fun. It's fun doing what I love to do."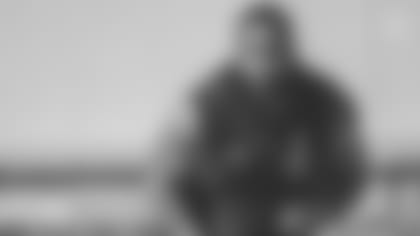 Buggs, a seventh-round draft pick in 2019, was active for nine of the last 10 games, giving the defensive line some depth while at the same time learning and earning the confidence of his teammates.
"It's hard, but it's all about earning the respect and the trust of the people around you," said Buggs. "As the year went on, I think that is what I did. At the end of the year I earned the trust and respect of everybody and everybody just bonding with me and getting along with everybody. There were some ups and downs of being a rookie but overall, I think it was a success."
It was the veterans on the defensive line that made a huge difference for Buggs. They provided leadership and guidance and were always available to help him.
"Being around those guys in the locker room, by Tuitt, Cam, all those veteran guys, it helped a lot," said Buggs. "The conversations in the locker room can create brotherhood, closeness. That is what it's all about."