"Number 76 is reporting as an eligible receiver, number 76 is eligible."*
Over the last few weeks those words have rang out when Mike Adams has come into game, not at his traditional tackle position, but rather lining up as a tight end to be an extra blocker in running situations.
"I take it as a chance to get back on the field and help the team," said Adams. "That is what we are all here for, to do what we can and help the team."
Adams, the team's 2012 number two pick, started the first four games of the season at left tackle, but after a rough go of it against the Minnesota Vikings lost his starting job and has been used in the blocking tight end role the last five games. Instead of moping about it, he has kept his head up.
"It's not anything anyone wants to deal with," said Adams of being benched. "You have to take it and deal with it the best you can. I have seen a lot of adversity in my time and this is just one more thing. At the end of the day it's up to me to get better. You can't get better if you are just dwelling on the negative.
"I already knew I was a pretty mentally tough person. It was a testament to that, that I could keep my sanity and not just totally collapse and give up."
Adams knows he has to maintain that mental toughness, always being just a snap away from starting and remains confident that it's a job he can do.
"I think I have a lot of skills and tools," said Adams. "It's just about being consistent. I just have to get better."
The right attitude: Center Fernando Velasco is among those that are impressed with the way Adams has handled himself since his role has changed.
"I am real proud of Mike," said Velasco. "After losing your starting job you can feel sorry for yourself, lie down and throw the towel in. But he is a team guy and that showed the last few weeks. Whatever he can do for the team is what he has done, going in and being the extra blocker, just doing a great job with it.
"He still wants to get his job back, but right now his role is to be the extra tight end and he is doing an excellent job at it. It's good to have him. It's an advantage to us to have six offensive linemen on the field."
---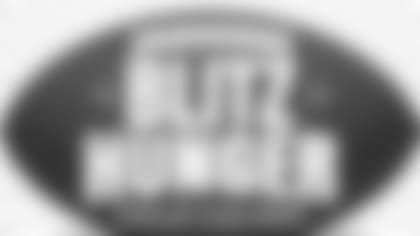 ](https://secure2.convio.net/gpcfb/site/SPageNavigator/BlitzHungerDrive.html)
Help Blitz Hunger: Help safety Troy Polamalu as he takes on Ravens' nose tackle Haloti Ngata in a friendly battle to help fight hunger as a part of the "Blitz Hunger" challenge. Donate to Team Polamalu to help the Greater Pittsburgh Community Food Bank. Donate Now.