The NFL opened its postseason last weekend, and the tournament began without the defending Super Bowl champions.
The 2009 Pittsburgh Steelers are home for the playoffs just 11 months removed from a thrilling win over the Arizona Cardinals that brought the franchise its sixth Lombardi Trophy. The issue of why the Steelers missed these playoffs already has been debated, and it will continue to be discussed by the team's fans even after the next season begins, so surprising was the development.
Unlike the last time the Steelers were coming off a Super Bowl, there was no hangover, because how could that be said about a team finishing the first half with a 6-2 record that included a five-game winning streak?
But the chance to defend their title was lost during a five-game losing streak, and even though their professionalism was showcased by the players holding it together to finish with a three-game winning streak, the damage had been done. On the final weekend, a win in Miami wasn't enough for these Steelers because they didn't get the help they needed from New England, Oakland and Cincinnati.
What follows is a look at the Steelers' 2009 season and some of the things contributing to the course of events that kept them out of these playoffs.
This is always one of the most critical elements to any team's season, and injuries – when they happen, to whom, and for what length of time – often are the difference between success and disaster.
Coach Mike Tomlin, from the day he was hired, has maintained that injuries are a part of doing business in the NFL, and that's the stance a man in a position of leadership should take. How could Tomlin be expected to inspire or instill confidence in a team if he also talked about the loss of a player or players to injury as "devastating," or went into detail about what the offense or defense couldn't do because it had lost a certain individual?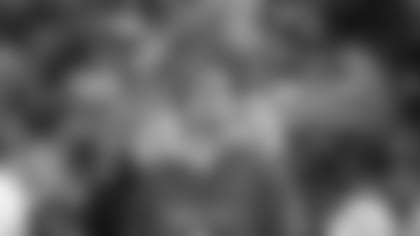 That's the correct approach for a coach to take, but that doesn't necessarily mean there is no impact to a team in the aftermath of an injury to a significant player. The issue becomes whether the rest of the roster finds a way to compensate.
The 2008 Steelers sustained a number of injuries to front-line players – Marvel Smith, Kendall Simmons, Daniel Sepulveda, Charlie Batch and Rashard Mendenhall all landed on the injured reserve list, while Brett Keisel (six games), Bryant McFadden (six), Willie Parker (five), Deshea Townsend (four), Casey Hampton (three) and Heath Miller (two) also missed some significant time.
But that team compensated, either with individuals stepping in and playing to a level where the unit was able to maintain, or with another unit or part of the team doing something special to make up for what had been lost. The 2009 Steelers weren't able to find that formula, even though their chore this time was to compensate for only two extended absences of significant players: Troy Polamalu (10 full games and more than half of two others) and Aaron Smith (10 games on injured reserve).
"I think I've been pretty clear in regards to my mentality with (injuries)," said Tomlin. "Injuries are as much a part of football as blocking and tackling. We are paid to adjust, to improvise, to overcome, to still find winning formulas. We didn't do that enough. There were times that we did it. We did it in Denver. We did it very less frequently after that. Such is life. It's not a problem or an issue that's singular to us. Troy is a unique kind of a player, I acknowledge that. Baltimore played a lot of football this year without Ed Reed, and they were preparing to play (in the playoffs)."
Losing Polamalu removed a dynamic playmaker from the secondary, but that could not have been the only reason why Kansas City's Matt Cassel, Baltimore's Joe Flacco and Oakland's Bruce Gradkowski posted successive passer ratings of over 100. Without Polamalu, another criticism of the Steelers defense was that it looked slow, which might have had something to do with age …
When the Steelers went to training camp, there were 13 players on their roster who were 30 or older and one more turned 30 during the season. All of those 14 players made the 53-man roster, and with the exception of backup quarterback Charlie Batch, all of them started or played significant roles in one of the three phases of the football team.
For the record, the 13 included Batch, 34; Hines Ward, 33;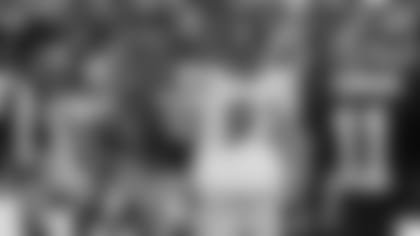 Justin Hartwig, 30; Chris Hoke; 33; Travis Kirschke, 34; Aaron Smith, 33; Casey Hampton, 31; Brett Keisel, 30; James Farrior, 34, James Harrison, 31; Tyrone Carter, 33; Deshea Townsend, 33; and Jeff Reed, 30. Ryan Clark turned 30 on Oct. 12.
Did that make the Steelers too old?
Football, especially the brand played at the professional level, has a cumulative effect on a body, and as the games add up during a season and the seasons add up during a career, things can break down or wear down. This is an inevitable human consequence of aging, and despite the best efforts of science the impact can be more pronounced for a professional athlete.
It also should be understood that every one of those 14 players deserved to make the final roster. At the time when the decisions had to be made, there was not a single one of those players who was not among the 53 best.
Complaining about the Steelers being too old is fine now, but this was a team coming off a Super Bowl championship and looking to add to the franchise's legacy of being the only one in NFL history to defend it successfully more than once. It would have made no sense to cut a thirtysomething in favor of a young guy who wasn't as good.
It's possible now to draw a line between the number of older veterans on the defense and that unit's culpability in the team losing five games in which it led at some point in the fourth quarter. But at the time the roster decisions were being made, there were no blatant examples of a young player being cut in favor of an older guy he had clearly out-performed.
It's Anthony Smith's fault. And Ricardo Colclough's. Throw in Bruce Davis and Alonzo Jackson, too.
To refresh the memory, Anthony Smith was a third-round pick in the Steelers' 2006 draft, the first pick of two they owned in the round and their second pick of the day after the trade up in the first round to get Santonio Holmes. In his final season of college football, Smith had been on a Syracuse team that had a losing record, but he played so well that Pitt coach Dave Wannstedt, who has experience in the NFL as both a defensive coordinator and a head coach, called him the best player in the Big East Conference that year.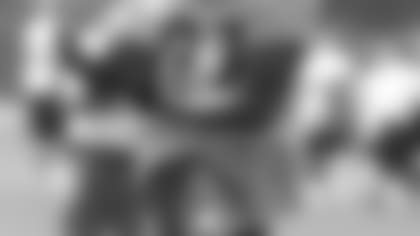 It looked like a great pick, because Smith looked like he had everything the Steelers like in their defensive backs. He was 6-foot, 200 pounds, had good-enough speed, was a physical presence on the field in that he carried a hitter's mentality, and he also showed an instinct for being around the football to go along with the physical ability to make plays on it. Smith started the final four games of his rookie season, and in those games he had 15 tackles, five passes defensed and two interceptions.
It all seemed perfect, since there is no such thing as too many playmakers in a secondary. But Smith never learned what it took to be a professional, and when Smith punctuated one of those interceptions with a taunting penalty and then came to the sideline and shrugged off Dick LeBeau, it was an indication he wasn't interested in being taught, either.
Colclough, another guy with the measurables, was drafted in the second round in 2004 to play cornerback. In the first round of that draft the Steelers had selected Ben Roethlisberger 11th overall, and their second-round pick was to be the 44th overall. But they traded up to 38th to get Colclough, and the cost was their fourth-round pick.
Maybe it was because he played college football at Tusculum and therefore wasn't exposed to big-time competition that Colclough was a bust, but it's also fair to point out he was a standout at the Senior Bowl. That college all-star showcase for the NFL hands out four awards – offensive and defensive players of the game for the North and South squads, respectively – and the winners that year were Philip Rivers, Darnell Dockett, Michael Jenkins and Colclough.
In 2009, Colclough and Smith both would have been in their primes, Colclough as a sixth-year pro – just like Roethlisberger – and Smith as a fourth-year player – just like Holmes.
As for Davis, he was a third-round pick in 2008, based on some pretty gaudy sack statistics he compiled during a college career at UCLA. Davis was such a bust that after he was cut by the Steelers at the end of his second training camp, not another team signed him even though he could have been added to a practice squad and paid accordingly. As a second-year pro, Davis would have been expected to kick butt on special teams and provide some competition – and maybe some quality repetitions – in sub-package situations on defense.
Jackson was the second-round pick in the same draft that brought Polamalu to the Steelers, and he would have been entering his seventh season in 2009. Drafted to be a pass-rushing outside linebacker in the 3-4, Jackson never became that, and he never really helped on special teams, either
Add Colclough and Smith to the secondary, Jackson to the mix in the pass rush and Davis to the kickoff coverage and maybe …
LOSING DIVISION DOMINANCE
It long has been a platform in the Rooney way of doing things that winning the division is the No. 1 priority, something consistently identified as being first among each season's goals. In the 40 seasons since the NFL and AFL merged in 1970, the Steelers have been champions of their division 19 times. Chuck Noll's teams won nine titles, Bill Cowher's teams won eight and Mike Tomlin's have won two in his first three seasons on the job.
The Steelers have played in seven Super Bowls and in 14 conference championship games, and only once did they get as far as the NFL's final four as a Wild Card entry. But it's also true that when the Steelers have been bad, when they have had seasons where they missed the playoffs, their play within their division has been a big part of their problem.
The 2009 season was not a good one for the Steelers when it came to division play, with an 0-2 record against the Bengals and a December loss in Cleveland to the one-win Browns being the primary culprits in a 2-4 record within the AFC North.
"The central point that I made to the football team in regards to evaluation of this season – this thing is going to have so many layers – but first and foremost, we're a team that was 2-4 in our division," said Tomlin. "To me, to us, it starts there. That is the only guaranteed ticket to this dance that we're not participating in. If you want a team to be championship-caliber, it starts with division dominance."
Clearly the Steelers were not dominant in games against division opponents, and there also were some portions of those games when they were not even competent.
The more frequently identified reasons for being below the line in division play were the fourth-and-10 conversion by Brian Leonard in Cincinnati, the 96-yard kickoff return by Bernard Scott when the Bengals completed the series sweep in Heinz Field, the 44-yard catch-and-run by Ray Rice to convert a fourth-and-5 late in the fourth quarter in Baltimore that followed an easy completion for 17 yards on third-and-22, and the Browns' 171 rushing yards plus a 55-yard punt return by Joshua Cribbs during the nightmare on the shores of Lake Erie.
But that was only part of the problem, which leads to …
LIES, DAMN LIES AND STATISTICS
At the end of the first season in franchise history where the Steelers had a 4,000-yard quarterback, two 1,000-yard receivers and a 1,000-yard running back, a season when Heath Miller caught more passes than any tight end in franchise history, a season when the offense was No. 7 in the NFL in yards gained and No. 4 in time of possession, the team finished out of the playoffs.
Certainly the blown leads in the fourth quarter and the dropped interceptions and the missed field goals in Chicago and the five touchdowns allowed by special teams – four kickoffs and a fumble return – were contributors, but the offense should not be absolved because of a bunch of gaudy statistics.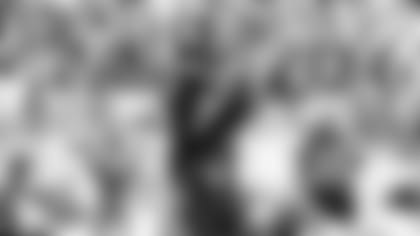 The Steelers were tied-for-21st in the NFL in red zone efficiency, and the inability to score touchdowns at a higher rate was costly, especially if that unit is supposed to be the strength of the team.
In the two losses to the Bengals – one by three points and the other by six – the Steelers were 1-for-7 in the red zone. In the three-point loss to the Raiders, the Steelers' first three red zone trips ended with: a 33-yard field goal, which came after the offense gained 4 yards on three plays following an 83-yard kickoff return by Stefan Logan; Ben Roethlisberger getting stuffed on a fourth-and-1 at the Oakland 5-yard line; and then an interception in the end zone on first down from the 16-yard line.
There were 10 teams that had quarterbacks who passed for over 4,000 yards in 2009, and Roethlisberger and Dallas' Tony Romo tied for the fewest touchdowns with 26. In red zone efficiency among those 10 teams, the Steelers and New York Giants were at the bottom and tied-for-21st in the NFL, while five others were in the top 10 and nobody else was worse than No. 14. In addition, among those 10 teams, the Steelers' 38 offensive touchdowns were the fewest, with six of the teams' offenses scoring more than 45. Who knows what seven more touchdowns could have done for a team that lost five games by three points apiece.
It has become a catch-phrase of their profession, when players recite the "win as a team, lose as a team" mantra to the microphones that get pointed at them in the locker room after games. But the Steelers truly failed as a team in 2009. None of their units were good enough on a consistent enough basis, and each phase of their performance was sufficiently lacking in defeat to paint itself as the primary reason for a particular loss. Since some of that can be assigned to problems with scheme and some of it to execution by the players on the roster, the coaching staff and personnel department can be brought into it, too.
Clearly there is work to do, improvement to be made for the Steelers to get back on top of the AFC North and into the playoffs in 2010. And it needs to happen everywhere.