The video Christian Scotland-Williamson posted on his Instagram story one day last month was heartbreaking.
It was simply gut wrenching to watch, and nobody struggled more with seeing it than Scotland-Williamson himself.
It was something that broke his heart. Something that hurt him deeper than anything ever has in his life.
But it was something he felt he needed to share. Because while it hurt to the core, while he cried like he never has in his life watching it, he knew in his heart he had to post it.
It was a video of his mother, Hazel Scotland-Williamson, 60, laying in a hospital waiting room, struggling to breathe, an oxygen mask over her face aiding somewhat, but not nearly enough as you could visually see how much she was suffering.
She had been lying there waiting for six hours in the hospital in their hometown of Northeast London, England, waiting to have a chest x-ray to see if the symptoms that had her feeling so horrible were the beginning of COVID-19.
But despite the obvious struggle she was going through, despite how she was suffering, after the x-ray she was simply sent home.
At the same time his father, Guy Williamson, 63, was also waiting to see a doctor because he wasn't feeling like himself. He thought was it was just a stomach issue and in his stubborn manner his son had become accustomed to, that he would be fine. So when the doctors offered him nausea medicine and told him just head home, he was more than willing to do so and not think anything more of it.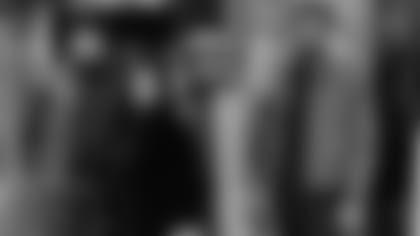 "For four days my mom was saying she wasn't feeling too well, she felt like she had the flu," said Scotland-Williamson. "I had talked to her on the phone, and I didn't want to bring it up and say anything about COVID. On the fourth day she said she was feeling a little bit better. But that is just mom trying to put on a brave face.
"Fortunately, my brother was home and toward the end of that week my dad was feeling ill with gastro problems. He was sick and throwing up. Then one day my mom couldn't breathe. My brother took both of them to the hospital at 1 a.m. My mom got chest x-rays and was put on a little bit of oxygen. My dad, being the classic male, said I am fine, I just have an upset stomach. He was given some medicine to help with nausea and gastro problems which was completely unnecessary because that is a symptom of how his COVID was manifesting. He was vomiting, so they didn't give him a chest x-ray or anything. They got sent home about midday.
"They said they didn't want to keep people in the hospital unless they were critical because there was so much COVID in the hospital. If you didn't have the worst case, you could end up getting something worse than you came in with. So, they went home."
But the image in the video couldn't leave Scotland-Williamson's mind. As he sat helpless in his apartment in Pittsburgh, unable to head back to England because of travel restrictions, it ate away at him, the thought of seeing his mom like that and knowing his dad was having issues as well. It kept him awake at night and completely occupied his mind, because he knew something was really wrong.
And he was right. A few days after their first visit to the hospital, his mom was still bed ridden and his dad was getting progressively worse. And then he got a phone call from his older brother, Alexander, letting him know things weren't good.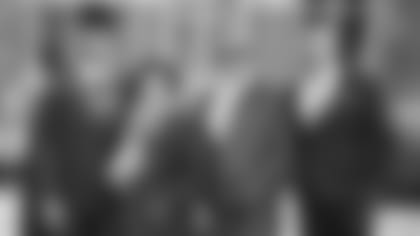 "He said he was going to take them back to the hospital because my dad was getting worse," said Scotland-Williamson. "He couldn't really breathe. My mom had a bad cough and was struggling to breathe when sleeping but was feeling somewhat better, so they didn't let her go. My dad said he didn't need to go. But it was bad.
"My brother called an ambulance and they had to carry my dad down the stairs. He couldn't really breathe. He had lost about 30 pounds from the nausea. My brother wanted to go with my dad in the ambulance, but because of how contagious COVID is, and not knowing for sure yet if they had it, you couldn't have anyone go and have visitors. I got a call at two in the morning after my brother followed the ambulance to the hospital driving himself. My mom called and told me they had taken him in. That he was in the best place possible. They placed him on oxygen. He was still throwing up a lot. My brother couldn't go in, so he went home. They got a call a while later – around midday there – they got the call that he had deteriorated even more, and they had to resuscitate him and put him on a ventilator. That is the worst call I ever got in my life.
"He was at risk anyway. He is a 63-year old black male who is diabetic and has health issues already. Those were the people who were dying. Then he wasn't able to breathe at all. It was horrible knowing he was there at the hospital by himself, not allowed any visitors. My mom was having to call the hospital, try to reach the ward he was in just to find out how he was doing. They were so overwhelmed. Normally it's one-to-one or one-to-two in England in intensive care. They were operating one nurse to four patients. When she reached someone, it wasn't even always the nurse dealing with him. And he was still throwing up, so it was hard to keep him on the oxygen. That further complicated things. We spent three or four days not being able to speak to him. He was on his own. That was the toughest part. You don't know if you will ever be able to speak to them again. Especially for me, I had last seen them back in January when I left. I only get to see them once or twice a year. It's so hard with the distance."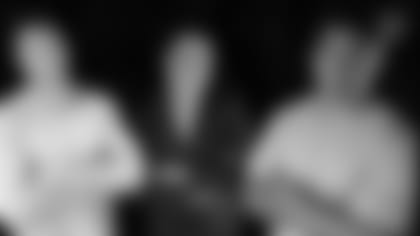 It wasn't until that second visit, and his dad being admitted to Whipps Cross Hospital, that both of them were finally tested. And as Scotland-Williamson feared more than anything, both were positive for COVID-19. While his mom had already been through the worst of it without hospitalization, his dad's situation was frighteningly going downhill fast, keeping him in ICU for 10 days on oxygen.
It was the longest time of his life, the only news coming from nurses who were stretched to the limits. There was no going to see him for anyone in the family, no love to share with him, only prayers from afar. It was a horrendous time for all of them until they finally got a phone call.
"They finally were able to get enough oxygen into him," said Scotland-Williamson. "Because of the resources, as soon as you are able to breathe on your own, they have you leave the hospital because they don't have enough beds. They called my brother and told him you have to come and pick him up. He got there and someone in the full PPE gear looking straight out of a sci fi movie came out with him in the wheelchair. He was looking pretty gaunt. They dropped him at the curbside and my brother brought him home.
"For the first five days he wasn't really with it. The best way to describe it is as if he had a concussion. He didn't have coherent thoughts. He was repeating questions. It was because of the lack of oxygen he had for a long time before his levels came back. That was strange. I think people think all these hard and fast rules, the 14 days of isolation, that on Day 14 you will feel great and be back to normal. My dad was out of the hospital for two weeks and he was feeling better mentally but he wasn't back to normal. He still couldn't breathe to full capacity. The first week he couldn't walk to the bathroom on his own because of the weight he lost. In the second week he went up and down the stairs once a day. Then he started doing laps to the garden and sitting in the sun. He still couldn't sleep for more than four hours because of shortness of breath. He hasn't slept right since before this all hit.
"My dad came out of the hospital and said it was horrible. He said it was the worst experience of his life. All you hear is machines beeping. It's a room full of people in the same situation. It's basically survival of the fittest, who is going to make it out. He said it was traumatizing. You are on a ventilator, you can't breathe, you think you are going to die. They come in and just put the pills you need to take at the bottom of the bed because they can't get close to you. He said there was no human connection for 10 days. It's like a torture chamber. You don't know if you are going to get out of there and see your wife, you sons ever again."
That same fear tore at Scotland-Williamson's heart. Having both of his parents diagnosed with COVID-19 was more than he ever could have imagined. And the worst possible thoughts were running through his mind day and night.
"That was the most difficult time of my life, with both of them having it, it was horrible," said Scotland-Williamson. "To be suddenly faced with potentially losing both of your parents at the same time it was awful. My brother didn't have it. He was lucky or asymptomatic. He wasn't even tested because of the resources.
"Seeing the first video of my mom, her in that fragile state, it was so tough. Then my brother sent me video of my dad that I shared later and they were especially tough. All these things go through your head with the what ifs. I don't think I cried that much in my life, especially when I found out they had to resuscitate him. That was the lowest I was in my life emotionally.
"I was thinking I won't even be able to fly back for the funeral. It was awful. My mom was sick and trying to hold it together and trying to be there for my brother and I, when in the meantime her husband is at death's door and fighting for his life.
"It was terrible. There was nothing I could do. I was sitting there stuck in my apartment staring at my phone and there was nothing I could do. All these thoughts were running through my head. Knowing I couldn't do anything. And if it was the worst case I was stuck here. I couldn't even fly home. And if I could, I would have to quarantine for 14 days. One of my dad's friends died and only three people went to the funeral, not even his daughter because she was in another country. The virus is so lethal and infectious that you can't even be there for those final moments and say your goodbyes.
"The day I found out he was in resuscitation it was my first time ever thinking about my parent's mortality. This was serious. I knew the survival rate once on the ventilator and being resuscitated wasn't good.
"I leave my phone on all of the time, I always have my sounds on. I don't think I have slept right since all of this started, especially because of the time difference. Usually I would hear something around 7 a.m., and that was 2 a.m. here. My day of panic started then. I would make my mom have a code that when she called, she had to tell me everything was all right. She would start talking and panic me because she wouldn't tell me right away everything was okay. I just wanted to know right away if everything was okay. She asked me one time if I was alone and I was like, oh my God, is she going to tell me he is dead. I had so much anxiety. It was so tough.
"As an athlete you train yourself to think you can run through brick walls. Every time you step in the stadium you have to be fearless. You can't have doubts. This was a time when none of that mattered. When it's someone you care about so deeply and you can't do anything it's crippling. There is nothing you can do. You have to leave it to God and the medical professionals. There is nothing you can do to control it and that was a tough experience."
Over the last few weeks there have been positive and uplifting, and even some lighthearted, moments. His brother, who he said has been a Godsend to the family, sent a video of his father that had him laughing for the first time in a long time.
"My dad was in bed and this video was the best," said Scotland-Williamson. "He was sitting in bed and said, 'I am Lazarus, I am back from the dead, I am not leaving yet.' That really put a smile on my face."
What also has helped are the phone conversations, sometimes talking two to three hours a day, something the isolation and lockdown making it easier since he has extra free time. They have also gathered together virtually for Catholic Mass every Sunday, all on Facetime watching the stream from Saint Vincent College, where the Steelers hold training camp.
"My faith is my foundation," said Scotland-Williamson. "My parents instilled that in me at a young age. At times like this I understand why. When you feel helpless and don't know where to turn, that faith in something bigger than all of us gets you through. I never prayed that much in my life. I always had a strong faith, and this was a test. I had to lean on God and trust he would resolve everything in time. I just wanted him to give everyone the strength to fight through this. For us to be able to watch Mass together has been so special."
It's been over a month since his parent's both started to have the symptoms of COVBID-19, which began to show on March 27.
Scotland-Williamson said he originally shared the first video of his mother for multiple reasons. The first is because his parents were among those who immediately heeded the warnings from government officials for isolation, protecting themselves, but still fell victim to the disease despite taking precautions.
"As soon as it was announced, because my dad is diabetic and he is in the at risk category, they were extra cautious and they still ended up getting it, even though they weren't in contact with anyone who is believed to have had coronavirus," said Scotland-Williamson. "They still ended up having it. That is the thing that is scary. Another one of my mom's family friends is also at risk so they pretty much just stayed in their house, only had grocery deliveries, and then they got it and died. They were being extra careful. You don't know who has it. You can't predict who has it. You just might be around them without knowing.
"In England it was a very disjointed rollout of the guidance of what to do, similar to here. I think it was in the country for longer than everything shut down to take precautions, that is why everything was worse.
"And that not everyone is getting tested, it's hugely frustrating. They didn't test my mom until my dad was in the hospital. They were only testing if they were admitting. They told them we are just presuming anyone with the symptoms is considered to have COVID and if you can go home, go home. My dad was only tested after resuscitation. My brother was never tested even though my parents both had it. People aren't getting tested until the symptoms are in your face which is terrible."
He also felt that people don't fully understand the impact the virus has on people, and that everyone has to take it seriously, even as portions of the United States are in the process of opening once again.
"I think people think that it will just go away," said Scotland-Williamson. "It can have a lasting effect, especially for an at-risk person. My dad gets tired really easily. He was a boxer in the past and he is all about the grind and getting back to normal. He doesn't have the energy to do it and he wonders why. The fighting spirit is the only thing that gets him through the situation. All through this my mom has still been recovering from what she had.
"I have taken this whole social distance thing really seriously. When this was first announced I knew people were at risk. I knew some of my friends weren't taking it seriously, so I shared it on Instagram. When it happens to someone you know it is brought home how lethal and deadly this is. I encouraged everyone I have spoken to, and a lot of people reached out, to take it seriously. It restores your faith in humanity. We are all in this together as far as working together, staying home and doing our part to make this go away faster than it is right now.
"Normal will look different for a long time. We have to accept it and not be frustrated. No one can control the circumstances we are in. All we can do is go forward and navigate it the best way we can by practicing social distancing, wearing masks in public places and trying to limit your interaction. When we do end this lockdown, we still will have to practice these things. It's the situation we are in, but it is for the greater good."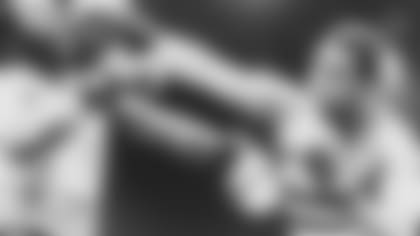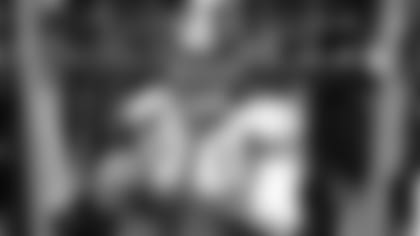 Scotland-Williamson hasn't seen his parents, other than on Facetime, since January when he was back in England for his normal visit at the end of the season. And looking back on the visit he said it was one of the best ones he ever had, especially the time he spent with his father.
His father is a former senior police officer and super heavyweight amateur boxing champion, who went on to have a second career as a barrister and lawyer in the Church Court Chambers in the UK.
"The last visit was the best time I had with my dad in my life," said Scotland-Williamson. "He took time off work. We spent a lot of time together talking as men."
Scotland-Williamson hasn't had a lot of time to spend at home since he was a kid. He went to boarding school from age 11 to 18, then college, and then turned pro in rugby. After that he moved to the United States to pursue a career in football with the Steelers, spending no more than six weeks at one time at home for the last 15 years.
"As men we sat down and talked about stuff," said Scotland-Williamson. "I found out more about his boxing career, the trips he went on. All of the stories about it. He has so many stories. He was one of the first black police officers in England. And then he boxed with the police force.
"He went back to school with two young kids and got his master's degree and became a lawyer. I have seen from both of my parents the blueprint of who I want to become. I always said if my dad can get two degrees and go from being a police officer to a lawyer, I have no excuse. He gave me the hard work and mentality of always improving."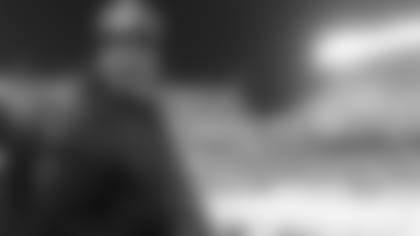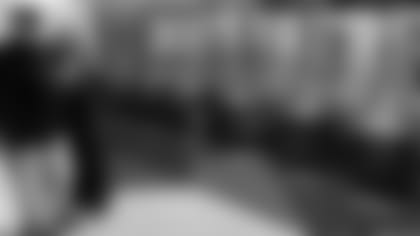 One of the best things for Scotland-Williamson is how proud his dad is of him. He came to the United States to see the Steelers play in 2018, and while his dad was in the hospital his brother was sending him pictures from them at the game, something he holds dear to his heart.
"It was his first game ever," said Scotland-Williamson. "When I saw that pic, I got really emotional thinking this can't be the last time he sees me play. I have the memory of him there. It was tough for me. It's also been another form of motivation going forward because I really want him to see me play.
"My brother also sent me a video and I was bawling watching it. It was my last game of ruby. My parents knew I was leaving. My brother and dad came and were sitting in the stands. It's a video of my dad watching, intently focusing on everything happening. I never saw it before. I was so emotional for me seeing the support they have given me through my athletic and educational experience. To have them there for me has meant so much."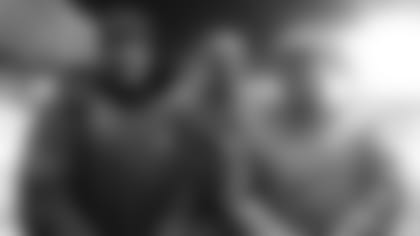 And he is so grateful he still has them here for him, knowing his family is one of the lucky ones who came through the darkest of times with light at the end of the tunnel.
"This gave me a second chance," said Scotland-Williamson. "I would have been devastated. But having a continued relationship now that they are both still here just puts so much stuff into perspective. They brought me into this world, raised me, I just want to show them how much I care about them. With the distance I always lived away from home, it's so important to have that connection. I really feel like I have that second chance.
"I knew I had done everything in my power to this point to be a good son and have a good relationship with them. I didn't have any regrets in that regard. You think if this is the last time you have talked to them will they know how much you love them and care about them. I was comfortable in knowing that was the case. It was somewhat comforting.
"We talk on the phone every day, a couple hours a day. We do Facetime. It's huge being together like that. Every time I leave England, which is usually once a year, they drop me off at the airport and it's a long hug. I am counting down the days until the next time, even though I don't know when it will be. It will be extra special.
"All of this made me realize if you have something to say to someone say it, because you don't know if you are going to have another chance to."