The Steelers host the Miami Dolphins in an AFC Wild Card game on Sunday at 1:05 p.m. at Heinz Field, but the excitement will begin well before kickoff.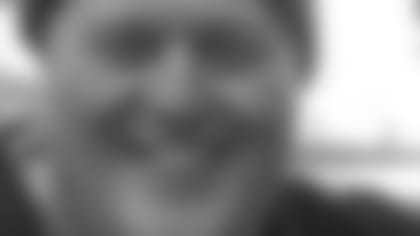 The team will host a Steelers Playoff Pep Rally on Friday, Jan. 6, from 5-8 p.m. at Stage AE on the North Shore.
Admission to the event is free for all Steelers fans and drink specials will be available throughout the evening.
Former Steelers running back Jerome Bettis and comedian and Pittsburgh native Billy Gardell will be on hand to get the fans fired up, and the Steeline Drumline will perform, providing even more energy to the event.
Steelers game day public address announcer Larry Richert will emcee, bringing the same energy that he does over the PA at games at Heinz Field.
Also featured will be a fan Terrible Towel Twirl, entertainment by D.J. Steve Maffei Jr., giveaways and plenty more.
Photo opportunities will be available to fans, including one with the ball Antonio Brown used in the game-winning score over the Baltimore Ravens on Christmas Day, complete with a photo backdrop of the play itself.
The first 1,000 fans through the door on Friday will receive a free Antonio Brown gnome.
Josh Gallagher, a finalist on this year's "The Voice", is scheduled to sing the National Anthem and perform during halftime of Sunday's playoff game. Gallagher will perform live at Tequila Cowboy following the Pep Rally at 8:30 p.m. on Friday night.
Check back to Steelers.com throughout the week for more information on this event.