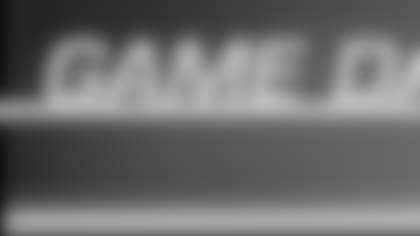 ](http://www.steelers.com/adPromo/clickThrough/processClick.io?adPromoID=95922)
 STEELERS vs. RAIDERS SUNDAY, DECEMBER 6, 2009 KICKOFF 1:00 P.M. HEINZ FIELD
Can you talk about Bruce Gradkowski and how he's played for you the past two weeks?
I thought the first game, Cincinnati, he did a nice job of managing this team. He made a couple plays, threw a couple of touchdowns last week. I thought he was a little better. There are some things on third down that he would probably like to have over again, but I've seen improvement over both games so I'm excited about the direction he has taken our offense.
 
*You've had nine starting quarterbacks in the last seven years, does that make it hard for the team to be successful with so much turnover at a key position?
Well, I wouldn't say so, that's one spot that you need to have some continuity. Certainly it takes a special guy to be the guy and do it for more than a short period of time. Kind of like what Pittsburgh's got going on with Ben [Roethlisberger], they're very fortunate that way.
 
Is Bruce Gradkowski a long term solution for you?
Let's see how it goes, I think he's doing very well. In this business, you kind of throw yourself into this job, you keep it, or you throw yourself out of it.
 
Was it tough to pull the trigger on the QB switch knowing that JaMarcus Russel was the number one overall pick?
I think we tried to give him every opportunity, we made that clear and it just came to a point where we need to sit him and kind of let him look at the game, look at himself, look at what's going on and hopefully that will help him for his future.
 
Why do you think the Steelers have been in a funk these past weeks?
Everyone thinks they've been in a funk because they're World Champs and they've lost three in a row but that's a really good football team and in this level it's two or three plays a game that changes games. Maybe that's more the issue, they haven't made those plays in the last few weeks, but they're still very good on both sides of the ball, their special teams and the changes to their coverage teams have improved that.
 
How much does the 10-day layoff help or hurt you?
For us, I think it probably helps us anytime you get a chance for some extended time to get your team healthier and fresher and I think that's important in the NFL.
 
 
What are your feelings about coming back home and playing at Heinz Field? I know that you haven't had too great of memories the last time you played here. *
I'm excited to come back. It is always nice to come home and I have all of the family members back in Pittsburgh. Anytime you get to play a good team like the Steelers it is exciting. It's another week. We are just preparing the same way like we have been and getting ready to play a good football team.
 
*You've played at Heinz Field, one with Tampa, one with Cleveland and now one with Oakland?
Yeah. Three games. Three different teams.
 
Did you ever play there in high school?
No. I don't know if Heinz Field was there my senior year or not but we didn't get far enough to play at Heinz Field or Three Rivers. But my first experience was with Tampa Bay my rookie year in '06.
 
What do you know about the Steelers and Raiders rivalry from the '70s?
I just know it was a great rivalry. Two great teams back in the day and it was just a fierce rivalry. Great competition on both sides of the ball. That's what a lot of the fans remember.
 
When were you born?
I was born in '83.
 
So all of that stuff would have been passed down to you if at all, right?
Right. Yeah, I don't remember ever being around for it, but just hearing the stories and how big it was. When I first went to Oakland, people in Pittsburgh were like, "Ahhhh, the Steelers rivalry." 
 
But you knew what they were talking about?
Yeah, I knew what they were talking about. All of the big games back in the day. Like I said, teams that were consistently winning Super Bowls, and the Steelers have still done a great job at that and that is why it is going to be a good game on Sunday.
 
Are you aware of some the charges that were flying on both sides about cheating?
Not too much.
 
What is it like being in four organizations in three years and coming to Oakland and taking over for a guy who was the number one overall pick? Was that difficult?
It's tough, this is the way the business is and unfortunately you get moved around a bunch or you can get fortunate enough to stick on somewhere. It's not really about talent or ability. It's about finding the right fit and the right opportunity and taking advantage of it. I feel good out here in Oakland. We have a good coaching staff and we have some good players around me. It's just a matter of taking advantage of the opportunity. It's tough moving around but I feel like I have been here for a whole year now. We've just been working hard and trying to get better week in and week out.
* 
* *
* *
*QB BRUCE GRADKOWSKI *
* *
* *
**How is this offensive line you are playing behind compare to Cleveland and Tampa Bay?
Well with the Steelers, their defense is always fierce. They always have a great pass rush, they find a way to get to the quarterback and they have good coaches. So they are going to be well prepared and they definitely get after the football and that is what makes the Steelers defense one of a kind. No matter what offensive line you are behind, you always have a challenge in front of you. The past couple of years that I have been there and even now, I am confident with the guys that I go out and play with and it is just a matter of executing the plays. 
 
What did that Bengal win mean for you guys?
The Bengal win was huge. It brought us a lot of confidence. We knew that we could play with good football teams and that we are a good football team. I think guys have confidence in that and we are continually progressing. We have some young receivers out there that are getting better week in and week out and that is all you can do. Keep working hard, keep preparing and we are up against a good football team and we are up for the challenge. 
 
Oakland has had 10 starting quarterbacks over the last seven years, is that almost impossible to be able to be successful as a franchise when you have so much turnover at the top spot?
I think it is tough to have a different quarterback year in and year out. You see the teams that are successful in the NFL have a solid stable quarterback. Whatever the case might be, that is what we need to do here in Oakland is have consistency in every position. That comes with the nature of the game and having young players and finding consistency. As you do that, things will fall into place.
 
Last week Tyler Palko was signed to the practice squad and then to the active roster, how well do you know him? He is a West Allegheny graduate.
Yeah, I know Tyler pretty well. We go back from high school to camps together, working camps. It's a matter of getting the right opportunity and the right call and I am glad that he got the call last week when Ben (Roethlisberger) was down.
 
Do you think that Oakland is the right opportunity for you?
I think any opportunity is huge and I feel comfortable with the team I am around, the coaches I am with and the organization. It's just a matter of taking advantage of this opportunity.
 
What would it mean to you to come into your hometown and beat the Steelers knowing that you really haven't had much success here in recent years?
I think it would mean a lot but most importantly it means a lot just to win on Sundays and that is the most important thing. Each week we are playing the team to win and that is everyone's goal. On Sunday you want to play to win, there is no other reason to play the game. So we are going to come in with the right attitude, the right mindset and be prepared and be excited for this game.
 
Who is dealing with the ticket request, you?
My family is pretty good with that. I will get some tickets here and there, but other than that they try to take the pressure off of me and they tell me not to worry about it, they will handle it. But I will get about 15 tickets for the game but there are way more than 15 family members so it is always a tough call. 
 

STEELERS CONFERENCE CALLS HEAD COACH MIKE TOMLIN 
Q: What did you mean when you came out and said, after last game, that you are going to 'unleash hell'? Does that mean it's all hands on and you guys can't afford to lose the rest of the way?
 
Coach Tomlin: It just got to be the mentality of the group. Actually, I watched my favorite movie Gladiator the night before the game at the hotel, and it just came to mind. It was Russell Crow inspired.
 
Q: What's the mood in that locker rooms like now, a defending Championship team losing two straight games in overtime, in a row?
 
Coach Tomlin: These guys are veteran players, they're professional. Of course we're not happy about where we are, but all we can control is what we do moving forward. I think we've got a great deal to resolve with this group, we've got a group that doesn't blink in the face of adversity. Really, it's just kind of business as usual mentality right now. Wednesday is a big day for us in terms of installing game plans and things of that nature. It's more communicating and business like along those lines.
 
Q: What do you make of the Raiders when you look at their game, they're beat the Eagles, and they're beat the Chiefs, a team that defeated you a couple weeks ago, and then you look at the rest of the games, and they're 3-8?
 
Coach Tomlin: It just shows you that anything can happen in the NFL. It's a great deal of parity, and that's why you've got to respect the preparation process and ultimately the play process. All the teams are capable of putting together winning performances. They got after our division leader a few weeks ago, that speaks to what they're capable of.
 
Q: The amount of touchdowns that you guys have given up on returns is pretty unique, how much of that are things that you can control, and how much of that is kind of a fluke?
 
Coach Tomlin: I don't buy into the fluke element of it, I like to think we take responsibility for what we put on tape. And the reality of it is we've had a bunch of kicks run back on us. We have to get better, we're working on that. We've got to get better schematically, get better from a performance standpoint, so we're just working daily trying to do that because we realize that we can't have those kinds of lapses here in the month of December.
 
Q: At least in that area, did you see a big upgrade against Baltimore?
 
Coach Tomlin: I thought it was above the line, I thought it was adequate. We didn't win, so I'm not too fired up.
 
Q: I understand Ben's going to be going in for this game, but what can you tell us about Dennis Dixon, he went to high school about 10 minutes from where we're sitting right here?
 
Coach Tomlin: Dennis is a talented guy, everybody is aware of his skill set and what he did there at the University of Oregon. He's been a pleasure to coach. He's a young professional guy, and he's got a desire to get better. It's not too big for him, I think he proved that, he showed great poise and presence playing on the road in a hostile environment versus a good defense. He's just going to continue to get better, his best days are ahead of him, and that was just a step in the process.
 
Q: You guys went up against Gradkowski I think in the last game of last season, is he doing things differently this year from when you saw him with Cleveland?
 
Coach Tomlin: I think it was such a different circumstance from when he was in Cleveland a year ago, I don't know how long he had been there prior to playing him. It was the last game of the year. When I watch him on tape I see a guy that has very good accuracy and pretty good mobility, and can release the ball from a variety of body positions and locations. It seems like he's been a spark plug for that offensive unit.
 
Q: What kind of revelation was it for you guys to come across Mike Wallace?
 
Coach Tomlin: We lost Nate Washington in free agency last year, of course, to the Tennessee Titans. We went into the draft looking at some guys that were speed guys that were capable of taking the top off of coverages, we did our do diligence on all those guys; Heyward-Bey, Miek Wallace, Johnny Knox in Chicago. We looked at all of those guys.
 
Q: How has Ben Roethlisberger been in practice this week, as far as coming off a concussion?
 
Coach Tomlin: We haven't practiced yet, today's our first day of the week.
 
Q: As far as you know though, Ben's ok?
 
Coach Tomlin: Yes.
 
Q: The league has taken such a serious look at concussions this year, sending out memos and such. When you're assessing whether a player is going to play of not after a head injury, do you just strictly rely on the doctors and pretty much go in with the blinders; 'doctor says yes, or doctor says no'? Or do you take it a step further?
 
Coach Tomlin: I do, because I'm not a trained medical expert in that area, so I have to rely on those guys. We're blessed here, the guys that we have here are nationally renowned for their expertise in that area. Other teams have flown guys in. Brian Westbrook has been here to see these guys; I think Clinton Portis is coming if he hasn't. So we believe in these guys that provide advice to us in that area.
 
*
*QB Ben Roethlisberger
* *
Q: How are you feeling? Any lingering headaches?
A: No, feeling great. All the headaches are gone. Feeling good.
 
Q: The last time you played against the Raiders you were out here and had the same types of issues.
A: Yeah, I played great that game too. It was, I remember coming out there and not playing a good game at all. I know you were planning to ask me, do I think it had anything to do with the injury? I don't think it did. I felt good, I felt clear. I wouldn't have gone out there. The doctors wouldn't have let me. They're very cautious, especially after my accident I had that involved my head. Extremely cautious with me, so I don't think they'd let me go if they didn't think I was ready. I think it was a bad game to tell you the truth.
 
Q: Does that game out here in 2006, inform how you look at this upcoming game at all?
A: I don't think anybody is taking this game or team lightly. Especially me, with that defense and secondary, there's no way you can. They can very easily throw four or five interceptions against them because they're that good.
 
Q: Where do you think the team is at right now?
A: We know we have to take it one game at a time. Not really concerned with the playoff picture, it's just taking care of our business and it starts this weekend. Big game with them coming here and us playing at home is always big for us. Now we're just focused on winning this one game and focusing on where the cards will fall.
 
Q: How different are the Raiders this year then the last time you played them?
A: A lot of young faces out there. A lot of great players. Obviously, I don't think I can talk enough about their secondary and then adding Seymour. They're a really good defense. I don't think they get enough credit, at least on this side of the country. When you watch them and see what they're capable of doing and have done it's impressive.
 
Q: Seeing how good they are and that they gave up almost 500 yards to Dallas, is there anything you see in that?
A: If you just watch the game, like I did, you wouldn't have ever thought they gave up that many yards. It was quiet, at least from my perspective of it, I think that they are very aggressive. They have something like 140 plays for zero or negative yards for the offense. That's pretty impressive. They are a very good defense. Like I said, they're physical and fly around. We have to do our P's and Q's.
 
Q: Everything cool with you and Hines Ward now? Were you at all offended?
A: He called me and we talked. We're moving on and everything is fine.
 
Q: You ever met Bruce Gradkwoski?
A: I know Bruce. We played against each other in college when he was at Toledo. I actually got to me his dad and family out on the golf course. Yeah, I do know Bruce.
 
Q: What do you think of him?
A: I think he's a good player. I think they're happy the way he's put in the hard work and getting rewarded for it and is getting a chance out there.
 
Q: You've had a couple young wideouts out there within the past couple of years, what is it that you look for in guys like that before game days?
A: I want to see a guy who wants to work and wants to improve. Listens to what you have to say and doesn't think he's too big for the game or the team or listening to advice. Mike's been great with that. He's a guy that always wants to improve and will never be satisfied with where he's at. If he makes a mistake he's the first to come tell you. You feel like you can tell him something, he really wants to listen and get better.
 
Q: What kind of advantage was it for you to go into an organization that had a strong supporting cast and had a strong system in place? Kind of contrasting what JaMarcus Russell goes through.
 
Q: It was great to be able to come to an organization with an owner like the Rooney's, a coach like Coach Cowher and now Coach Tomlin, to go through one coaching change. It's been good. Great group of guys and a lot of them are still here. I've been blessed to come here.