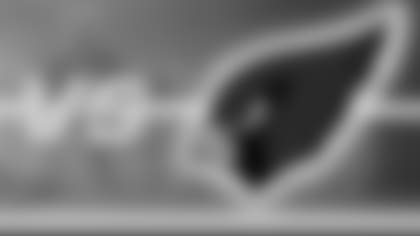 ](http://www.steelers.com/adPromo/clickThrough/processClick.io?adPromoID=95922)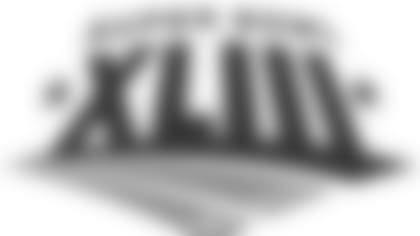 STEELERS vs. CARDINALS SUPER BOWL XLIII SUNDAY, FEBRUARY 1, 2009 KICKOFF IS AT 6:00 P.M. TELEVISED ON NBC RAYMOND JAMES STADIUM
*STEELERS PLAYERS Wednesday, January 21 *
The second time going through this, how much easier is it to get ready if it is at all easier?
I hope my nerves won't be as crazy as they were last time. Just being calmer, older, more mature in the process will make the whole thing easier.

What is it about you and big games? Why do you seem to respond so well?
It's crunch time. It's do or die, win or go home. You like having the ball in your hand at the end of games. You like having the ball in your hand in big games. It's all the same.

Some struggle with the pressure of the spotlight, Do you like the spotlight?
Yes.

How does it change the game for you guys that you are playing against two of your old coaches?
It doesn't. It just makes it fun to play them and see them across the field. I am just happy that Coach Whis (Ken Whisenhunt), and Russ (Grimm) and Coach Spence (Kevin Spencer) and the rest of the guys are over there. We are not going to change what we do and who we are. We are who we are.

What were the nerves like in Super Bowl XL?
They never went away. It was crazy because if I do get nervous for a game they usually go away after the first play. For the Super Bowl it never went away. I think my play really showed it.

Are you one of those guys that throws up?
You get the butterflies and feel weak. It's hard to explain.

When did you know that the Super Bowl was different?
When it never went away.

You didn't feel that way in the AFC Championship game in Denver two weeks before?
No, I didn't feel nervous for those games. I didn't feel nervous for these games either so we'll see what happens.

Do you think it will be different this time around?
I hope so. I think the biggest thing is this is my fifth year. That was my second year and everything was still kind of a big whirlwind. Hopefully being five years in and more of a veteran will help.

There is no way to know about the nerves until you get there…
No way to know.

Do you think about the Super Bowl in the offseason and wanting to get there?
Yeah, that is everyone's goal. You ask anyone in the NFL, they all want to get there. They all think about it.
*
*Did you use Heath Miller enough this year?
I think an athlete and a player like that, you can utilize him more. I think they took him away a lot more. There were a lot of plays we had called for him. He was one of the main options. Teams watch him. He is the best tight end in football.

Hines Ward expects to play. Your thoughts?
If anybody asks me about Hines Ward, it's ridiculous. I expect him to be out there if we play tomorrow.

How do you think he will be?
100%.

Only nine quarterbacks have won multiple Super Bowls. How would it feel to be part of that group? You and Kurt Warner both have one. *
It will happen. Someone will be No. 10 on that list after this game. If it is me, it's an awesome category and group to be with.

*How much does the big-game experience the Steelers have help?
I don't think it matters. I think professionals come to play. Kurt Warner has been there before. He drives that ship and he will make it happen.

Can you talk about the offensive line and the criticism they have taken?
A lot of talk was made of that early in the year with the sacks and the way they played. I think people made too big a deal of it. We had a lot of guys thrown into positions – Darnell Stapleton filled in, Max Starks filled in because of injury, Justin Hartwig is a new player to this team, Chris Kemoeatu is a first-year starter. We have had a lot of guys who were young and new to the position. They have done a tremendous job as the year has gone on of shutting the critics up.

Can you talk about the Cardinals defense?
Their defense is phenomenal. Their secondary is young but they have some veteran players, some athletes that cover ground. Linebackers are all over the place. Their d-line seems to be in the backfield every play, run or pass.

The media attention is only going to get bigger next week. What are your thoughts?
It is what it is. You deal with it. You give people the answers you want to give and not what they want to hear.

Does Ken Whisenhunt have an advantage having worked with you before?
I think he has an advantage because he has coached in this game before. Coach Whis is a great coach. Him and the rest of the guys have been here before. We aren't going to change who we are. The players have to play. People make a big deal about the coaches, but when it boils down to it the players have to make the plays.

Can you talk about Hines Ward?
Hines is a competitor. He is a phenomenal receiver. He is as tough as it gets. That's why I have no doubt he will be out there.
* 
*Is it hard to maintain the normalcy with everything being such a circus?
It's getting everything out of the way early in the week, getting your tickets, hotel and flights out the way. After that it turns into a football game. It is what it is. You deal with it.



Can you talk about Adrian Wilson?
He's a very physical safety. He is down in the box a lot. He makes a lot of plays. We're going to have to keep our eye on him. Where Ed Reed likes to play centerfield, Wil comes down in the box and smacks you and blitzes you. We're going to have to have a hat for him and an eye on him.

Is experience the only difference in your game from two years ago?
I hope not. I hope there is a lot of difference. I hope I am a better player.

Did you enjoy the experience last time?
It was overwhelming, but you have to enjoy it because you don't know if you are ever going to be back. I am going to enjoy this one just as much as the last because you don't know if this will be the last.

Did you say you don't know how the nerves will be this time?
I have no idea. I would assume they won't be as bad as they were last time. But it is the Super Bowl and everyone is watching.

Is part of the enjoyment seeing the media every day?
That is so much fun. I get to see you today and be done with you for the rest of the week until next week.



Bryant McFadden

Re: Regarding the defense
I knew during the season where we ranked and it was pretty high. Like you said, the greatest accomplishment would be winning the Super Bowl.

Are you surprised to know that there are 11 starters on offense and defense from the last Super Bowl team?
I was surprised. I was talking about that earlier today. It was kind of surprising. I thought it would be more. The key guys are still pretty much here. We lost some valuable guys, but for the most part we do have a lot of core guys here.



Heath Miller

Do you think you have an advantage over the Cardinals because you have been to the Super Bowl recently and everything will be so new to them?
I don't think so. If you've been there once before you kind of know what to expect, but last time was our first time and I don't think it really made a difference.

Since Hines Ward is banged up, will you become more of an integral part of the offense for Ben? *I don't think so. I think we have wide receivers who will be stepping up and picking up the slack if need be. So I'm going to play the way I always do and I am sure the wide-outs will be ready.

*Will this be less or more exciting the second time around?
I think it's exciting either way. Obviously this is what you play for, to win Super Bowls. Hopefully we can get the job done.


*
*Max Starks

Since you are the only guy on the line to have been to the Super Bowl, will other guys be looking to you?
A couple of guys have asked me, but it's just one of those things that there is nothing you can do to prepare you. You just have to go out there and play loose and treat it as any other game. There are going to be a lot of distractions coming up next week and it's one of those things where you just have to keep yourself grounded and just remember that you are in a position that doesn't happen all time.

What do you remember about that play?
I just remembered it was a classic three technique and the linebacker was floating over the top and I just kind of hit him. I didn't even know he was in the secondary. I didn't realize that everybody had already shifted over to the left. Then I just saw through the block. I saw Willie get clear and I looked up and there was nobody around. I just started running down the field not realizing it was 75 yards down the field. I was kind of winded by the time I got down there and I realized I still had to block for a field goal. It was a great memory, but then again it was an equally tiring memory.


Hines Ward

What have you been doing?
Just rehabbing. Going through intense rehab. I get all this week off. I get a chance to just work on the knee and see if I can get it totally close to 100 percent as possible.

Anyway you are not going to be on the field to play next week?
No. I will be.

Have you had this type of injury before?
It's a sprained knee. I could have played in the game, but it was difficult being that it was cold. I really couldn't stay warmed up and I didn't want to stay on the field if Ben (Roethlisberger) was going to look my way and I wasn't totally 100 percent to go out on the field and get open and have him looking for me. If something bad happens on the play, maybe he would get sacked or he throws it to me and it gets picked, so I just took myself out. I wanted to play. I don't like missing games, but I have two weeks to prepare for the Super Bowl and I won't miss the Super Bowl.

When will you practice next?
Next week. I have all this week off. Just going through the game plans and getting prepared mentally. Next week I'll go out there and get ready to practice.

* 
* *
*Troy Polamalu

Did you think that last one was going to seal your Super Bowl trip as you cross the line?
No, actually I didn't. We had a lot of fun out there, but it was a pretty close game. We had a lot of close games this season, so we have been in those types of situations and this is no different than those.

Are you looking forward to Tampa?
Yeah, God had mercy on us this year. He said if I am going to send you to Detroit, I am going to send you to Tampa. It's a blessing, definitely. I will be nice especially coming from negative degree weather to go down there. It might be like a 75 swing in temperature, but it will be nice.