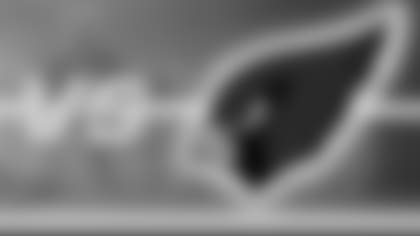 ](http://www.steelers.com/adPromo/clickThrough/processClick.io?adPromoID=95922)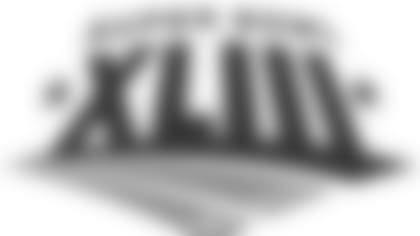 STEELERS vs. CARDINALS SUPER BOWL XLIII SUNDAY, FEBRUARY 1, 2009 KICKOFF IS AT 6:00 P.M. TELEVISED ON NBC RAYMOND JAMES STADIUM
QB KURT WARNER
(on the interception at the end of the first half) "They showed an all-out blitz and LB James [Harrison] did an excellent job of holding in towards the line of scrimmage and then popping out. I couldn't see him around our linemen and the pressure. I thought I had Anquan [Boldin] for a second, but he jumped out there and made a play. The unfortunate thing is that we couldn't bring him down."

(on the disappointment after having the lead late in the game) "It is always disappointing losing your last game, especially when it is the Super Bowl. It is always disappointing when there is a chance at the end and you are leading late in the game. We got the fourtunes to change and gave ourselves a chance. I have to give credit to the Steelers and their tremendous drive at the end. That is what championship teams are all about. We made the plays to put ourselves ahead and they turned around and came back and did the same to win the game. That is what a championship game should be about. That is what championship teams are all about. I tip my hat to them for playing the way they did."

(on the rollercoaster of emotions during the game) "It is tough when you are in a game like this. You have the lead late, but you know everything rides on the balance of this game. Your emotions are so high with two minutes left in the game when you have the lead. You know that you are two minutes away from being World Champions. On the flip-side, they come down and make a big play to win the game and the emotions flip. Either way, I am proud of this football team. I am so proud to be a part of this football team. I think that is one of the reasons why it doesn't hurt as bad as it could. These guys have exceeded expectations. I am proud. We gave ourselves a chance to win a world championship, but that other team went out and won it. I give them a whole bunch of credit, but I am glad to be on this sideline and this Cardinal team and organization."

(on the penalties during the game and how much they hurt the team) "They hurt. We have overcome a lot this year. It is tough to continue to overcome those things against a great football team. We didn't play our best football game. So in that regard, the penalties hurt us. In the end, we still gave ourselves a chance to win a world championship."

(on where this game will rank in Super Bowl history and how it ranks amongst his three) "That is what is neat about this game. When you come to this game, you want to be a part of the greatest game. I have been fortunate enough to be a part of three great Super Bowl games. I am definitely proud of it. Would I have liked to win more than one? Of course, but I am proud that I have been able to come to these games and be a part of some of the greatest Super Bowls ever."

(on returning next season) "I don't know. There are a lot of emotions that go into a decision like that. There are things that make you want to come back and there are things that I am ready to have a break from. I really don't know at this point. I don't want to make any emotional decisions."

(on what it was like in the huddle at the end of the game) "When you play the position I play, guys are always going to look to you for leadership. The one good thing is, I think they have a lot of confidence in me when we spread it out. We have done it very well this year. I think when we got in that mode, there was no doubt that we would make plays and get back in the game. So even though we were down, guys were confident that we were going to go out and make plays."

(on what was going through his head when his defense was on the field at the end of the game) "Stop them. Tip a pass. Fumble, just make a mistake. You just want the other team to make a mistake. That is the bottom line. You don't want them to drive down the field and score like they did. You are just hoping that they make a mistake. They either have to make a mistake or one of your guys has to make a great play. It is always hard to sit on the sideline and not have the ball in your hand."
(on the fumble at the end of the game and it not being reviewed) "I was surprised that they didn't. I really felt like my arm was moving forward. I felt like I almost got the ball off. It was very surprising, especially in that situation. I would have thought they would have at least taken a look at it. I was on the sideline waiting for them to review it, but I looked up and they were taking a knee. I think we all assumed that they would review it."

(on the play of Steelers QB Ben Roethlisberger) "I think Ben played great. He made some huge plays. He did a tremendous job of moving around and buying more time. I thought he did a tremendous job. He made a lot of plays like he always does."

(on making it to the Super Bowl, but falling short) "We made it to a place that no one thought we would be. No one expected us to be here. It doesn't get any better than this. I mean obviously, you want to win, but we took the best in the league down to the wire. They had to make some great plays to win. I am proud of this team. I would have liked to win, but I am proud of where we got. I am proud of the way we fought and battled back. I am proud of the fact that we gave ourselves a chance to win."

(on how people view him as a player and his Hall of Fame status) "I want to be great every time I touch the ball. I want to be great when I go home to my wife and kids."

(on performance of the offense) "I think that is more of a question for the coaches. I thought we could be successful. We were able to move the ball, but we put ourselves in bad situations with penalties that set us back on a number of drives. I think we had a number of opportunities to give ourselves a chance to win."