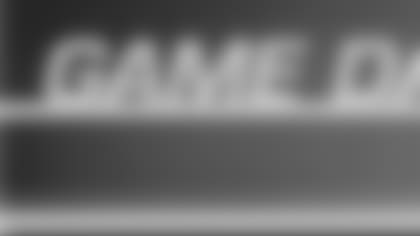 STEELERS AT BROWNSJANUARY 2, 2011CELEVELAND BROWNS STADIUMPOST-GAME QUOTES**
PITTSBURGH STEELERS COACH MIKE TOMLIN
(Opening Statement)- "Boy!  Mission accomplished for us.  We came to Cleveland to claim the AFC North crown and we were able to get that done.  We are excited about that.  We're proud to be AFC North champs and we are also excited, of course, to get the bye week, it is much needed.  I guess anybody can use that and we'll take advantage of it.  We, of course, have some veteran guys that we would hope will come back to us from a health standpoint.  The injuries in the game appear to be minimal.  (CB) Bryant McFadden is probably the most significant injury.  He had an abdominal injury of some kind and we'll get it looked at.  He wasn't able to return.  The rest of the injuries are the minor bumps and bruises that come along with playing.  I love the spirit of the men in that locker room.  These (championship) hats are hard fought for, of course.  I am just proud of them.  (This) is just hardware along the way, though, in terms of what we are trying to get done, of course, and we'll get back to work on that next week."
(On how much he emphasized the importance of this game to the team during the week)- "It was the elephant in the room.  Not a lot needed to be said about the stakes.  You guys (the media) made that obvious, so thank you."
(On the decision to play S Troy Polamalu)- "The doctor said he was healthy enough to play, so we played him."
(On the importance of divisional play)- "Until today, I wouldn't have said that we played well (within the division) but that we did enough to win and that's what this league is about.  We've got a great deal of respect for the people in our division.  We know them and they know us and our battles are always hard-fought.  We did enough in most instances to come out on top.  I think today was the first game where we felt like we played close to what we are capable of in division play."
(On the two big plays at the start of the game)- "I liked them a lot.  The one (the interception) was Troy (Polamalu) being in the right place at the right time.  I think the ball came off (TE Ben) Watson's hands.  On the other play, we intended to go with that play regardless of field position to start the game.  Ben (Roethlisberger) can put them out there and Mike (Wallace) can go get them."
(On the emotional roller coaster of the season)- "It hasn't been an emotional roller coaster.  We knew what was in front of us, we knew the obstacles, we knew that some of the adversity was created by us, but we'll meet it head-on.  We're still in the process of doing it."
(On the importance of the bye week)- "I'll take it under any circumstances because it's one less game that we have to play to get where we want to get."
PITTSBURGH STEELERS COACH MIKE TOMLIN (CONTINUED)
(On the importance of the divisional championship)- "It's just hardware along the way.  We're excited about it, of course.  It's a prerequisite to be where we want to be.  We wanted to play in the playoffs and we wanted to do so at home and you have to be divisional champs in order to do that."
(On the significance of the win)- "We needed to win the division and, in order to do that, we needed to win today.  So from that standpoint it's significant."
(On the injury to C Maurkice Pouncey)- "Yes, he's fine."  (Was it a stinger?) "No, I don't know exactly what happened to him.  He's going to be fine."
(On getting the first round bye)- "It's important. I don't think there is a guy in this locker room that would say he wouldn't need it at this point in the year. We are glad we got it."
(On scoring on the first play)- "That doesn't happen very often. That's the definition of starting fast. To be able to go up 7-0 early, that's a big hill for them to climb."
(On the dominant performance)- "We knew we had a lot at stake. Our whole season came down to this game. All of our goals hinged on this game. We knew we had to take care of business."
(On the game)- "It helps when you score on the first offensive play. I'm really proud of how the guys played. We had a lot of guys step up. We talk about total team wins; I think this is what you talk about."
(On the first touchdown)- "You see the single half safety and he is back in perfect position. Mike [Wallace] is so fast that I can just throw it out there and he can do the rest for me. We like to get on top and put a dagger in them early. Troy [Polamalu] got the pick, and then we score. Then we hold them and score again. That's a pretty good start."
(On getting confidence early)- "The only people that didn't think we were confident were you guys and the fans. We knew that we were close and we scored almost every time we had the ball. We made some good strides and I think we are getting hot at the right time."
(On the season)- "We love to win the division, especially this division. This is a hard division to win. We hope this is just the beginning."
(On the game)- "It was great. Our leaders on this team came together and carried the load on their shoulders and allowed the rest of us to take care of business; and we did that."
(On returning to the playoffs)- "It's about a lot of the guys coming together. We have a great team. Missing the playoffs (last year) after winning the Super Bowl was a disappointment. This year we came back. If you would've said at the start of the season we would have a 12-4 record, the only people that would believe you are the guys in this locker room.
(On winning this game)-"I'm not surprised, we had more to play for. They talk about going out with a good game, but the truth is their cars are packed up; they're on the last month of their lease. We had more at stake."
(On playing football in December)- "All the clichés and all the little sayings are out the window. It's all about winning now."
(On the playoffs)- "In the playoffs, you get nothing but the best. We're hoping for the competition and for the championship."
(On interceptions)- "Troy [Polamalu] has seven and we get them from everywhere. You look at the linebacking core and all those guys pitched in with interceptions. I believe last year we didn't have a cornerback get an interception until the very last game. Everybody pitched in and getting Troy back was big."
(On the defense)- "It's what we focus on. We make fun of the d-line and the linebackers because they think it's all them. Guys are tackling. Cornerbacks are stepping up and making great plays and getting guys on the ground. We've done that all year which keeps the big play in the running game from happening. That has to continue in the playoffs. It gets cold and people are going to try to run the ball; so we need to continue to be strong in that area."
(On being underrated)- "We just like to play football. You're never going to see us on 'Hard Knocks'. We're not going to be the team that's seen. We're just going to go out there and play football. We have a team full of football players. There's no TV stars here. We have one guy in here with a commercial and that's just because he has nice hair. We just want to win football games. This organization is about winning championships and that's what we want to go out and do."
CLEVELAND BROWNS COACH ERIC MANGINI
(Opening statement)- "Just in talking to the guys, it's a really disappointing way to end the season.  There are not many positives to talk about.  I thought we got beat in all three phases, but they had a better plan than we did and when that happens against a team like this, you have a day like today.  I didn't think that was what it was going to be, I'm disappointed that it was.  When I look at what these guys have done throughout the course of the season, I'm proud of that and I'm proud of them.  I'm disappointed for them and for all of us and the fans that this is the way the season ended."
(On how he would explain the performance today)- "I didn't really think this would be the performance that we would have today.  I think that when you start the game with a pick and then the big play to Mike Wallace, those are two things that you can't do against a team like Pittsburgh.  That's not the way you want to start it, then we couldn't get back on track.  We couldn't get any momentum in any of the three phases, and we had opportunities.  We had opportunities for touchdowns where we couldn't hold on to the ball.  We had opportunities defensively, whether it was keeping Ben (Roethlisberger) in the pocket, and we didn't take advantage of those either."
(On four straight losses to end the season)- "You want to end the season on a positive note and continue to move forward.  Like a lot of our opportunities this season, we were close in different ones and you have to be able to take that step and close games out and finish games, finish those opportunities.  We didn't do well enough of that."
(On if there was a lack of intensity this week and today)- "No, I didn't have that sense at all.  I didn't have that sense during the week, I didn't have that sense last night and I didn't have that sense before the game.  We didn't play very well in any phase, we just didn't play well.  I didn't think it was a lack of intensity at all, I just thought it was a lack of performance against a team that performed at a very high level.  That's the only chance you have against a team like that is to perform at a high level and not make mistakes.  We turned the ball over three times, we missed opportunities on third down and you can't do it.  You can't do it."
(On if he will be able to convince Mike Holmgren to bring him back for next season)- "We'll get together tomorrow and see where it goes.  I think the team has done a lot of good things this season.  It's difficult to feel any of those positives right now in wake of what just happened.  It's hard to do that for anybody, but they have (done good things) and like I said, I appreciate what they've done this season, I really do Jeff (Schudel).  It's just difficult right now with all of the emotion after a game like today to really take a step back and look at that."
(On if feels he has done enough to deserve to stay)- "I'm going to leave that conversation to Mike and myself.  I do believe what I told you, that this organization and this team have a very bright future.  I think that we've taken a lot of steps that we need to take and it's hard when you're going through that process to be able to see the other side of things and to be able to appreciate those things.  It's even harder when you come off a defeat like we had today, it really is, to take a step back and be objective.  Nobody feels good right now.  None of the players, none of the coaches, nobody feels good.  You never feel good after a game like today.  The thing I do feel good about is the people tat we've assembled, the work that we've done and the progress that we've made.  This is the first time this season where I felt like we weren't in the game, we weren't able to keep the game in terms where we had an opportunity to win it.  It was the first time."
(On if Colt McCoy has regressed in the last two weeks)- "I think that Colt is dealing with the reality of the exceptional defenses that we deal with in this division.  In the last two weeks you have got two of the best defenses, not only in this division, but in the NFL.  Outside of that, our ability to run the football effectively would have helped him quite a bit and I don't think we did that very well the last couple of weeks either."
(On if McCoy was injured today)- "No."
(On the field goal when they were down 14-0)- "I didn't really anticipate us not being able to slow them down defensively.  I thought 11 points, to get back into the game and get points there and I didn't want to come away from that drive with no points.  There's no thought process there of them continuing to be able to drive the football like they did.  I didn't really think that was a possibility."
(On how there were a lot of dropped passes and mistakes and if there was a lack of concentration on the field)- "I think we're going to look at Colt's performance and see the interceptions, but he did throw some nice balls and he gave us some chances to score some points.  I'm not taking away from the interceptions, but you have got to be able to make those plays.  We had two opportunities on the goal line to score where the ball was put into a place that it should be caught.  That is concentration, that is being able to finish the plays and I would expect us to be able to do that."
(On Mohamed Massaquoi ran the wrong route on McCoy's second interception)- "I don't think so, I'm trying to visualize the route that he ran."
(On it looked like McCoy was anticipating Massaquoi going a different direction on that play)- "I think Colt was anticipating him coming back.  He was trying to throw the under throw and fade and then Mohamed saw it as continuing the route, Colt saw it as him breaking off.  That's what happened."
(On what happened in the secondary on the touchdown pass to Wallace in the first quarter)- "The safety should have been deep, should have stayed deep.  They ran an over with a post, the safety bit on the over and they hit the post.  It's Mike Wallace, he's got more 40 yard completions than any duo or whatever the stat is.  We stay deep on Wallace and worst case scenario you give up the over, you don't give up the post.  It's not any secret where the deep ball is going to go."
(On if he would need a break if his time is up here after coming straight to Cleveland after leaving New York in 2009)- "I think that I just look at things and evaluate things.  One of the real things that I've felt personally is that I've been able to grow tremendously as a coach and as a person and I think that happens with any profession.  You learn from your mistakes, you learn from just the process.  I feel lucky for the opportunity to continue to grow in this role and in this job and I think that will continue.  In terms of what could happen, we'll  have to see, but I am really happy with the things that I've been able to learn."
(On how other teams that were in the Browns' place last year have made changes and improved this year)- "It happens for different people at different times and I've been a part of both things, some things that happen more quickly, some things that happen less quickly.  I think the Steelers are a great team to point to.  One of the things that the Steelers have done is been consistent and they've had continuity.  There's been a consistent philosophy there and they win year in and year out with a few hiccups here and there.  I think that's a formula that's proven and tested and works and I believe in that.  I believe that you can continue to build on what you've done and nothing really that's worthwhile is achieved over night, very rarely, very rarely.  If you want to build sustainable success, you have a sustainable philosophy and you have some things that you believe in, things that are foundations for success in the long term."
(On how the game got away)- "Well, early on we just didn't execute on offense, didn't stay on the field like we should have and we had a couple early turnovers that really killed us. When those things happen, kind of like last week, it puts your offense in a bind, it puts your defense in bind. And when they (Pittsburgh) score the very first play the next time they get the ball, it's just hard. It's hard to bounce back. They're a really good football team. I mean, they had a lot to play for today and they came in and played near perfect. So, it's on us."
(On missed chances in end zone)- "Yeah, we were close. We were close. It would have been huge for us to get a touchdown instead of a field goal. Having to settle for a field goal right there, making it 14-7 instead of 14-3, I think we have a little more life. But, again, in saying that, we can do better. We can do better. We shouldn't let it get to14-0 before we start a drive anyway. But that was a big drive for us and we got points. We need to come out and find a way after that to sustain drives."
(On his first interception by Steelers S Troy Polamalu)- "It's just one of things. It happened so fast. One of the things we wanted to do offensively this week was spread it out. Get their base people in there and go empty [backfield], hit the first one, hit the second one and then we feel like we're rolling. Those (mistakes) are things that we have got to eliminate as a team, just the boom-boom plays, the tipped balls, maybe a protection here or there. Just little things, little things like that are easily correctable, easily fixable."
(On how his rookie season went)- "My rookie season, well, I think we all know that I wasn't expected to play and I got a unique opportunity when two guys in front of me go down and I have to step up and play. I don't like to credit myself, but I stayed in it. I stayed in game plans without reps, without really much attention and I completely understand that we were focused on getting QB Jake (Delhomme) and QB Seneca (Wallace) ready to play this year. Just being able to hang in there and fight and then get thrust into it, I got a lot of experience. I have earned a lot of experience that's really going to help the last two weeks, especially last week. I thought this week it was better. I got a lot of experience, eight games that nobody expected me to get, and I'm fired up about it. I'm fired up about the guys in this locker room. I know they compete to the very end, they fight to the very end. There is a good core of guys in there that we're building an organization around and I'm super proud to be a part of it. And I know it's down times right now, but when I come back next year, I'm not a rookie anymore. It's time to play, it's time to go, and I understand that."
(On the team's struggles in recent weeks )- "You always have to look in a positive way about negative things.  What can you take positive about this?  What can I take that's going to help me?  And definitely I've got so much I can learn from.  I can watch these tapes, I can watch these films, and I can watch our Division opponents as they're in the playoffs, and I can see what they do.  That's going to make a huge difference, if I go back and I learn from it, learn from these mistakes, learn from just the ups and downs of the NFL.  It's tough, it is.  It's a tough sport, but I know I'm in the right place. I can't picture myself being anywhere else, and I know God has given me a unique opportunity, and the talents and abilities to be here.  I know I'm going to give everything I've got for our team and for our organization, and there are great things in the future."
(On how Eric Mangini has helped him develop this year)- "Yes, he has.  He and Coach (Brian) Daboll.  You know you have to have great coaches to really throw a rookie out on the field.  Coach (Brian) Daboll has spent hours and hours with me after I started to play and became the starter.  I've spent a lot of time studying, breaking down tape.  We've put a lot of hard work in together.  I don't know what the future holds for our coaching staff, but I do know there are guys in this locker room that are committed to changing the way its been around here, and I'm one of them."
(On if it's hard to grasp losing)- "Well, you can't ever accept it.  I think that's the number one thing.  You can't ever accept the losses, what goes on.  You work 365 days a year for 16 Sundays.  When things don't go the way you want, when things go downhill, the true character guys are the ones who step up and play, and just find a way to win.  We didn't get it done like we wanted to this year, but like I said, and I was telling Mary (Kay Cabot) there's so many opportunities for us as a team, there are so many opportunities to turn on the tape and watch, especially for me as a quarterback, just to see things the way things happen.  You know, there were a couple times today where we were just not on the same page with the signals, with things at the line of scrimmage.  We were off.  Our communication was off a little bit, and those are things that have got to change.  I was talking earlier about the little things.  Those are the things that need to change, and they will."
(On if he was injured today)- "I'm o.k. I'm o.k.  Physically, it was a tough game, they're a tough defense.  I got hit probably more than I've been hit all year, but I'm o.k."
(On if he broke his helmet after a hit)- "I hope I didn't break my helmet."
(On if he had X-rays today)- "No."
(On what he attributes to being 'off' today)- "I think one thing you can attribute it to is the defense that we're going against.  If you look at what's happened this year, we've played against New Orleans, New England, Baltimore and Pittsburgh twice.  Just looking at that experience alone, you weren't even going to play all year, but you got to play against five or six of the best teams in the NFL and beat a couple of them.  That's the experience that's crucial for me as a quarterback.  I can look back and watch those things and learn from them, and ultimately, put all my heart and effort into it and become a better quarterback."
(On if he wants the Browns to put the team on his shoulders and if he's driven to be a starting quarterback)- "Well, I certainly hope so.  You know I am driven, I am committed here.  Trust me, and it's not just me, there are tons of guys in there.  Like I said, you can't ever accept the things that go on that are negative here.  You just can't accept those things.  You've got to find a way to fix them, a way to change them, and move on.  I think this year was huge for me, just maturing as a quarterback, and becoming a better quarterback- experience that I got and saw playing against those teams.  I've seen every blitz there is in the NFL.  And those are things you have to learn from.  I'm not saying it's going to be easy when we come back because it's not, but it's going to be better, I promise you that."
(On the possibility of running the West Coast offense in the future)-"Well, I have no idea what's in the future, but we ran more of that style when I was in college."
(On his confidence level from the beginning of this season until now)- "Being in the position that I play, being in this spot as a quarterback, you can't ever lose confidence in yourself.  You have to have ultimate complete trust in yourself, and I had that.  I still do.  I believe in the talents and gifts that God has given me to play quarterback.  After that, you have to be given the opportunity.  You've got to have the opportunity.  You've got to have guys that believe in you.  I know that that locker room does, and we just have to find ways to win."
(On Eric Mangini's system)- "I've said before and I'll say it today, Coach Mangini and his staff, for me personally, have done a great job.  They've really taught me and coached me, especially in the time since I've started playing.  Coach Daboll has spent hours and hours with me, studying film and breaking down film, and they're both very smart football coaches.  Like I said, I do not know what the future holds, but I know coach Holmgren is our President, and I know he's going to make the right decisions to figure out how this organization can become a winner."
(On what he believes the great things in the future will come from)-"I personally can do so much better.  I know I will, I know I can.  I know that the guys in the locker room, the core group of guys in there believe in each other too.  It's not the coaches, the coaches can't win games for you.  It's who you have, the eleven guys that step out on the field, and play and execute.  We've got to do a better job.  It's on us."
(On if his interceptions in recent games should be a concern)- "Those happen.  The last one today you had a guy wide open running and I throw it, and right as I throw it, I get hit, and the ball comes down. I didn't even see where the ball went, but I know there was a guy wide open.  And we had a tipped ball.  Mo (WR Mohamed Massaquoi) and I were on the same page, I point to the guy, and we just mis-communicated.  I thought he was going to do something, and he thought I was going to do something else, and those are the little things that we talked about.  Those happen, and yet, those things lose games.  Turnovers lose games for you.  Yeah, they need to change.  They need to get fixed, need to get better, and it starts with me.  But I don't dwell on those.  You've got to move on.  I thought we played the last two quarters pretty effectively.  We came out and never stopped fighting, and we scored a touchdown.  Those are the positive things we take from this.  As a quarterback, you can't dwell on the interceptions because it's all of us.  We've got to be better."
(On the Steelers distracting Cleveland from its game plan)- "Very disappointing. It was our last game, our last chance to play for our fans. They played a great game, obviously. Like I said, this was the last game, so going into the offseason we'll just try to really critique everything and pay attention to everything, and just try to get a little bit better."
(On rumors of coaching changes)- "For me, this offseason, I'm just going to look at myself to see what I can do better, and to see how I can become a better player and take my game to the next level."
(On the Browns losing their last four games)-"As a competitor, you never want to lose. I hate losing. Personally, I don't take losing lightly. Like I said, I want to be the best possible player that I can be coming back next year. I'm just going to do everything I possibly can do, evaluate myself the best I can, and take the negatives and try to improve them to positives."
(On the upcoming off-season)- "For me personally, just go back and re-evaluate everything during this off-
.season, and take advantage of every moment just to try to make myself the best that I can be. I'll try to get with some guys that are successful and try to learn from them, so next year when I come back I can take my game to another level."
(On today's game)- "To the fans that stuck around and continued to cheer, I definitely appreciate it. It's been said time and time before that Cleveland has some of the most loyal fans. We just recognize some of the things that the [Pittsburgh] Steelers did. You can't deny they are a successful team and just try to watch them and how their guys go about things, so that next year when I have a chance to replay them in this rematch, we can come out on top and I can do the best that I can."
(On getting a picture with LS Ryan Pontbriand at the end of the game)- "I've been with Ryan longer than any teammate in my career and we've developed a pretty special relationship.  So we just wanted to make sure that we got a pretty good picture."
(On his feelings at the end of the game)- "We just got drummed by the Steelers, that is the first set of emotions.  You all know me, I've talked about that game a lot.  It's hard to think about anything other than that, to be quite honest.  I've had quite a few different sets of emotions today and it is just tough right now."
(On whether he has felt these emotions before)- "Today was a unique day.  I was overwhelmed by the outpouring of support by fans yelling at me or people who work at the stadium just, people that I've become friends with in the community.  This has been a pretty emotional week for me and I'm just overwhelmed with how just how great people have been to me."
(On next year)- "I am just going to sit down and see what happens.  We'll just have to wait and see.
(On how long the process will take)- "No one knows.  This offseason, I am not the only one with uncertainty.  Every NFL player has uncertainty this offseason.  There is really no calendar for when things are going to happen so I am going to home, go back to Texas, get in the sunshine a little bit, do a little fishing and wait to let the dust settle."
(On Head Coach Eric Mangini's postgame speech)- "He thanked us for our effort and our hard work during the season. He said whatever happens, happens, and that hopefully he would see us next year. If not, he's thankful for the work we put in."
(On the off-season)- "I'm sure everybody thinks there is a possibility (of Mangini leaving), we'll see what happens next season. We knew that was the way it was going to be coming into the season, so I don't think anything was different."
(On distraction from a possible coaching change )- "You worry about your opponent and the guy that's going to be across from you. You can't worry about the bigger picture or what's going to go on next year."
(On coming into this game)- "I felt that coming into this game we were ready to play.  I think you have to give credit to the Steelers.  They came out there and played a good game.  Obviously the outcome is not what we wanted.  We fought hard this year and unfortunately we did not want it to end like that.  We just have to keep the perspective that we fought hard all year."
(On if the team did enough to save Eric Mangini's job)- "This is my fourth year playing here (in Cleveland) and he is a great coach and a great guy.  We will just have to wait and see what happens."
(On if Eric Mangini shared anything with his players about his future)- "He just wanted to say that he appreciated our hard work.  Obviously no one wants the record that we had.  I don't think the record reflects the guys in this room but, at the end of the day, what we put on tape and what we put on the field is how people will perceive us.  This team is a family and this is my ninth year and I have never been a part of something like this.  Like I said, our record is what it is, but taking away from this year and just realizing that there are people on this team who love each other and who take care of each other and we hope the best."**
(On his thought on a pending lockout)- "Honestly, they can get it done in a week, they could get it done in a month.  It's just really a lot of unknowns but that's just the nature of the NFL.  Every year you don't know if you are going to make the team so you just (take it) day by day.  Obviously, we are in the offseason and I am going to enjoy my family and we will see what happens."
(On today's game)- "We did not make the plays out there and they jumped up quick on us and that haunted us.  Stuff that was usually working just really wasn't working."
(On the team's collapse since the Miami game)- "We just basically lost the games.  I don't know; there was really no magic or secret formula.  You just have to come out and make the plays and play complementary football in all three phases.  Each week we were missing a phase here or a phase there."
(On the lack of production from the talent on this team)- "It's just a little disappointing because no one wants to have a losing record or finish the season that way.  You see teams that don't really have the talent that win and you see guys with a bunch of talent that do not win.  Again, no secret to it, you either can come out and play sixty minutes and win - or you don't."