The story of the Pittsburgh Steelers 2013 season was retold today when the team unveiled its annual season highlight film, "Test of Mettle," at a special screening at Heinz Field.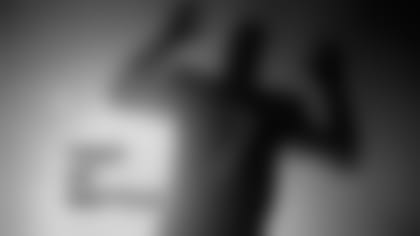 The film, which premiered in the East Club Lounge at Heinz Field, details the Steelers' 2013 campaign, which was the team's 81st season in the National Football League. Despite early struggles, the team finished the season strong, winning six out of its final eight contests.
Part of the reason for the second-half success was the Steelers' offense, which scored 20 or more points in nine straight games to end the season. Quarterback Ben Roethlisbergerset single-season team records with 375 completions and 584 attempts, and recorded the second-most passing yards in team history in a single season (4,261).
Wide receiver Antonio Brownwas named Steelers' MVP, second-team AP-All Pro and earned his second Pro Bowl selection, after recording a team record 1,499 receiving yards. Running back Le'Veon Bellregistered a rookie record 1,259 yards from scrimmage.
Viewers were also witnesses to the strong performances by the Steelers' defense, led by safety Troy Polamalu, who earned his eighth career Pro Bowl selection. Polamalu recorded a career-high five forced fumbles and was named AFC Defensive Player of the Week for the seventh time in his career.
Overall, the Steelers defense finished top-10 in the NFL in 12 categories, including fewest yards allowed after the catch, fewest passing touchdowns, fewest run plays of 10 yards and fewest first downs allowed.
"Test of Mettle" was produced by Bethel Park-native John Weiss of NFL Films, his 24th Steelers highlight project. KDKA Radio's Larry Richert narrates the video, while the Steelers broadcast team of Bill Hillgrove and former Steelers Tunch Ilkin and Craig Wolfley are featured in radio calls of game action.