Steelers linebacker Ryan Shazier has reached levels many never thought he never would in his recovery from a spinal injury suffered against the Cincinnati Bengals on Dec. 4, 2017.
His vast determination, heart and mind over matter approach had him go from being in a wheelchair to walking in just a few years. He never gave up, working hours on end to push himself to the limit.
Today, though, Shazier made a tough decision in life. He officially retired from the NFL, announcing it on social media. He was already on the reserve/retired list.
"I am here today to make sure the world knows how much I still love football. How grateful I am for everything football gave me. I am here today to let the world know that today I am officially retiring from the game I love so much," said an emotional Shazier on the video he shared. "It's been over 1,000 days since I first got hurt. To lose the game in a way I never envisioned has not been easy. When you play the game of football the way I did, you convince yourself you are Superman. That nothing can stop you. Then, the moment I got hurt, I stopped being Superman and that was difficult to make sense.
"The way I look at it, God put us all here for a purpose. For 20 years he let me play football, and now it's time for me to do what he wants me to do. I am going to step away from the game for a while and see what else life has to offer. I know football always will be here for me if I need it, but right now I am excited to explore some new challenges and different paths."
Shazier's story is an amazing one. He suffered a spinal injury against the Cincinnati Bengals back in 2017 and underwent spinal stabilization surgery two days later.
He has been an inspiration since that day, taking a positive approach to his recovery. He didn't sit around feeling sorry for himself, instead getting out and doing everything he could to fight back.
He was honored multiple times for his courage, including winning the 2019 George Halas Award, named by the Pro Football Writers of America (PFWA). The Halas Award, named after the Hall of Famer and Chicago Bears icon, is presented to an NFL player, coach or staff member who has overcome the most adversity to succeed. Shazier also won the Ed Block Courage Award.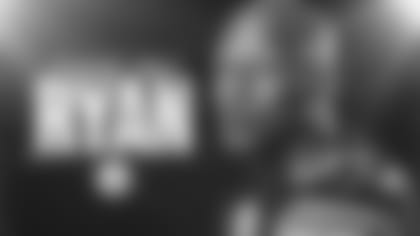 Shazier was the Steelers No. 1 selection in the 2014 NFL Draft out of Ohio State, the 15th player taken overall. At the time of his injury in the 2017 season he was tied for the most interceptions among AFC linebackers (3), tied for second among all AFC defensive players in solo tackles (68) and was leading all NFL linebackers with 11 passes defensed. Despite the season-ending injury he was voted to his first Pro Bowl, selected the year before as an alternate.
Shazier has played in 46 games in his career with 275 tackles, seven sacks, 25 pass defenses and seven interceptions in his four seasons.
Last year Shazier kicked off his Shalieve Fight Foundation. Shazier said since his injury he has heard from a lot of people who have suffered spinal cord injuries, many who fight a very private battle and need a helping hand.