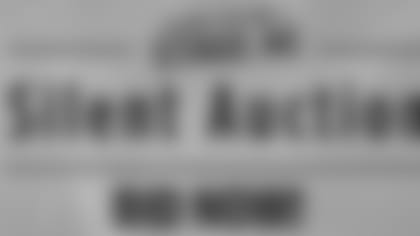 ](http://www.galabid.com/rocksteelersstyle)
PITTSBURGH, Pa. –In conjunction with the team's fashion show, Rock Steelers Style 2015, the Steelers will hold a silent auction for all fans, it was announced today.
All Steelers fans will have the opportunity to bid on exclusive items, including signed Steelers' helmets and photos, and a Steelers' guitar signed by Antonio Brown. Other items for the auction include home and away game and tailgate experiences, a private dinner with a Steelers' alumnus and much more.
Bidding takes place online by visiting www.galabid.com/rocksteelersstyle. The auction runs until midnight the night of Rock Steelers Style 2015, which takes place Friday, October 16, at Stage A.E. at 6:00 p.m.