Fans can enjoy the newest exhibits, just put on display at the Steelers Hall of Honor Museum, located at Acrisure Stadium.
The museum is featuring a new rotating exhibit highlighting Pro Football Hall of Famers and the only three Steelers to have their jersey retired in team history: Franco Harris, Ernie Stautner and Joe Greene. The display will include a signed football and game-worn jersey from each of the players along with personal accounts and statistics from their careers.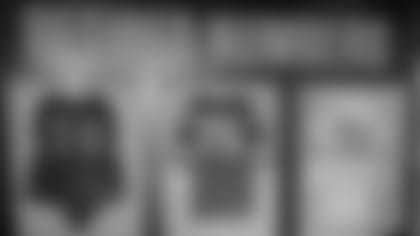 New mannequin displays will feature uniforms from key moments in team history, including T.J. Watt's game-worn uniform from when he tied the NFL's single-season sack record against the Baltimore Ravens in 2021. In addition, Ben Roethlisberger's game-worn jersey from that same game at Baltimore, the last of his 18-year career, will also be on display.
A fun addition that is just debuting for fans of all ages to enjoy is a personalized interactive feature where guests can virtually add stickers, face paint and a helmet to their own portrait.
Located in Acrisure Stadium, the Steelers Hall of Honor Museum is dedicated to promoting, preserving and celebrating Steelers football. The Hall of Honor Museum is home to 53 inductees and over 10,000 square feet of Steelers history.
The museum provides opportunities for fans to learn more about the franchise, view rare artifacts preserved by the team, and relive the biggest moments and people in Steelers history. A portion of the proceeds go to the Art Rooney Scholarship Fund.