There are times when coaches refer to a player simply by his jersey number. Or when it comes to a penalty, officials simply refer to players by their number. And when keeping tabs on stats, it's not the name on the back of the jersey that stands out, but rather the players number.
It's an identifying factor for players, where their number is sometimes as well known as their name in football.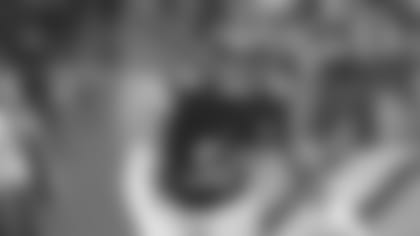 So what does go into selecting that number, a number that players know they will be identified by in their career?
For some players, plenty of thought goes into it. For others, it's simply the number they are assigned by the team's equipment manager because it happens to be available.
A few players offered up their take on why they wear their number.
"I wore No. 10 in college, I wanted 11 in college because that was my favorite number. They gave me 10 because it was closest to it. When I came to the Steelers I couldn't get it because it's not a linebacker's number. So, I tried for some other numbers.
"They gave me No. 56 at first. I wanted No. 47 or No. 52, but I couldn't get either one. I wanted 47 because of the year my grandmother was born. And 52, it seems like every great linebacker has worn 52 at some point.
"I decided to go with 50 because it was five times 10, which was my college number. That was pretty much it.
"A lot of people just know you by your number. That's how they identify you. I love my number. I don't want to ever change it."
](https://shop.steelers.com/2016-draft-collection?utmmedium=referral&utmsource=Steelers.com&utm_campaign=Draft+Collection+Native)