It's defined in many ways, one such in the Merriam-Webster dictionary is: 'A person who has commanding authority or influence.'
And if they did things the right way, after that description there would be a picture of Cameron Heyward.
Ask any player on the Steelers roster, ask any coach, ask any member of the team's staff, and they will all tell you the same thing.
Cameron Heyward defines what a leader is.
"If you watch our practices, you see him run around and do a lot of things that as a coach I don't have to do," said defensive line coach Karl Dunbar. "I think that is the stuff, the intangible things in the locker room, showing guys how to take care of their bodies when they are off the field.
"Cam is a guy that is really settled. He has a family. He knows how to play football and he loves football. The young guys see that."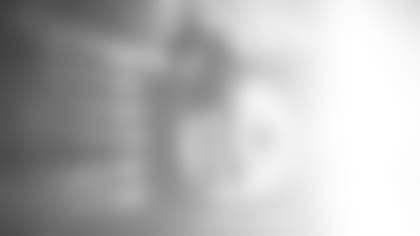 It's not just just the young guys who are the ones who see it. It's the veterans as well, including nose tackle Tyson Alualu, a 12-year veteran who at 34-years old is two years older than Heyward.
"I think he's just an all-around leader," said Alualu. "He is a leader that will be there to tell you what you need to do. At the same time, he leads by example and shows guys what it takes to be an elite player. Him just leading by example is the best attribute. He is always out here trying to get better in every aspect of his game."
Hearing those words isn't something Heyward takes lightly. They hit home for him, as he is hoping the example he sets is what others see more than anything.
"It means a lot because I just try to be a leader who learns," said Heyward. "I never try to box anybody in and think that I have every answer because I'm constantly learning. A leader isn't someone who thinks he has to speak every time. Sometimes you just need to listen. I've tried to learn from that over the years. My voice does not have to be the biggest."
Heyward, who is 32-years old and in his 11th season in the NFL, has always had those leadership qualities. This is the seventh straight year he was voted a defensive team captain by his teammates, but those qualities that earned him that honor were there from Day 1 when he was selected with the Steelers No. 1 pick in the 2011 NFL Draft.
"I think it's comes from a couple of different things," said Heyward of the leadership qualities. "Whether it was my parents always pushing me, if I'm going to do something, I'm going to go 100 percent with it.
"From my point of view, I've always been the one who's wanted to lead. I've always enjoyed being a leader. As much responsibility comes with it, I enjoy that. It keeps me engaged. And then seeing leaders before me here. Whether it was Troy Polamalu, Brett Keisel or Aaron Smith, all different types of leaders, but they were great leaders in their way."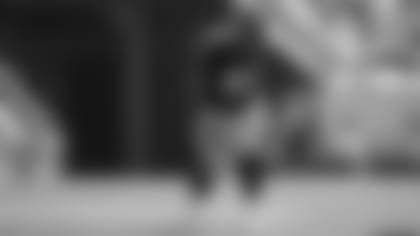 There are no instructions when it comes to being a leader. It has to come from within. It has to come from the heart. It's not something you are even aware of most times when you are a true leader. It just comes naturally as a part of your normal behavior.
"To be a leader, you try to hold others accountable," said Heyward. "But for me personally, it's about making sure I am accountable to the group. As hard as I am on guys and want them to do well, I'm 10 times harder on myself. I take things very personal when it comes to my own craft. I think accountability just goes a long way with that.
"Young players, you give more grace. But you're still hard on them. You let the first time be their warning sign. But as you grow, you make sure they learn from their problems. With older veterans, there's a level of you've known me, you've known what I've asked of you, but that's nothing I won't ask of myself and I expect you to ask that of me too."
His leadership is something that truly has grown with age and experience, and speaking of that, his age and experience have also made for a little bit of fun with him leading into the season.
When asked by a reporter at the end of training camp if Heyward displays 'old man tendencies,' cornerback Joe Haden laughed and had some fun with it.
"He just seems like an old man," laughed Haden, who is actually a little less than a month older than Heyward. "He walks around older. He just struts around like an old dude. I am older than Cam, and nobody on the team knew that."
Dunbar begged to differ when it came to Heyward having 'old man tendencies.'
"I know I am 54-years old, and he doesn't have any of my tendencies," laughed Dunbar. "He might have old football tendencies, but I think he comes to work every day, runs to the ball every day, he is still playing like a kid who loves the game."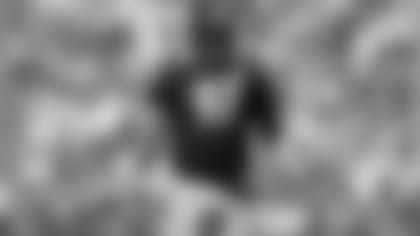 Alualu totally agreed with his line coach. He sees Heyward as a fun-loving guy who knows when it's time to get serious.
"Cam is the biggest kid on the playground. Always playful," said Alualu. "But when it's time to turn things on, he is on. He flips that switch and becomes the player he has always been for the Steelers."
Even Coach Mike Tomlin was dragged into it, asking for his take on why Heyward is still playing at such a high level in his 11th season and at his age. And he admitted he will continue to joke about his age, especially since he feels it's something that motivates him.
"We're all motivated in different ways," said Tomlin. "Cam is one of those guys that's always looking for reasons to rise up in the face of something. You throw his age in his face, and even though he knows what you're doing, he has to respond. That's the competitor that man is. So please keep talking about it. We fully expect him to continue to do what it is that he's doing and has done for us, which is not only make quality plays but be a quality leader."
Heyward actually, and unintentionally, started some of the talk about his age when he tweeted, 'Dude just asked me how's retirement going.' It immediately sparked a lot of replies, and for Heyward a lot of good-natured ribbing.
"I really don't feel like I'm old in this game, as others might say I am," joked Heyward.
One thing is certain, he doesn't play old. Just the opposite. Since 2017 he has recorded 34 of his 59 career sacks, a number which has him tied with Keith Willis for sixth place in team history. He was selected first-team Associated Press All-Pro in 2017 and 2019, and a second-team All-Pro selection in 2020. In addition, he has been voted to four straight Pro Bowls.
Heyward has played in 152 career games and still has a lot left in the tank.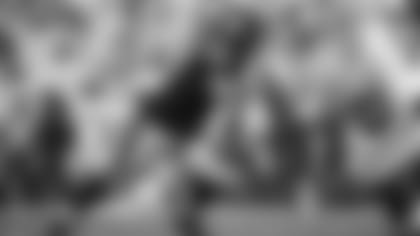 "This game keeps me young, and it challenges me," said Heyward. "Every year it's a different challenge. Every game has a different challenge. When I'm not challenged, then I won't be a part of this. But I am enjoying each challenge, and I'm pushing myself, because there's an ultimate goal I haven't accomplished and once I do reach that ultimate goal, I want to keep doing it.
"Mentally, physically. It's not a game of checkers, it's a game of chess. What works today, won't work tomorrow. Understanding what a coach's game plan is and what goes into it. Being able to share that information across the board for younger guys and older guys. I enjoy that. I enjoy understanding that our backs are against the wall and we need this. Different situations where we need a stop and it's on the defense to do it. I like having that adversity because what other game does that with 11 other guys on the same field."
The mental side is one thing, but the physical side can be a challenge for a guy in the trenches like Heyward, someone who is delivering a blow on every play. But he learned from those before him that the key to longevity in this game isn't just about what you do on game day, it's what you do in the days, weeks and months leading up to the game.
"It's trying to take care of my body throughout the year and just staying in shape," said Heyward. "I put a lot of hard work in the offseason with a lot of good guys, whether it's a trainer or working with my teammates. Just constantly trying to get better every year. That's a game in itself. When you start to think that you've plateaued, you're only going downhill.
"Seeing guys like James Harrison, you can't repeat his routine because he was just a maniac when it came to it. But finding my rhythm and understanding what my body needs over the years has been very critical to me having any success."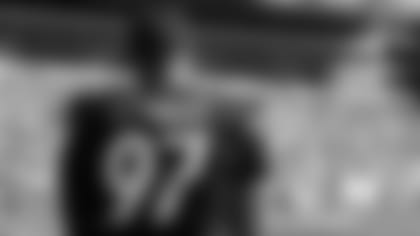 Heyward's accolades over the past few years have already been mentioned. The success he has had in his career has already been mentioned. His leadership has been mentioned.
But there is one thing that is missing, one thing that hasn't been mentioned. And that eats away at him. He has yet to win, or even play, in a Super Bowl. He came in the year after the Steelers lost to the Green Bay Packers in Super Bowl XLV, and he wants to take the team to that next step – he wants to win a Super Bowl.
"This city is accustomed to having Super Bowls and great players holding up those Super Bowls, whether it's players like Joe Greene, Ben Roethlisberger or Troy Polamalu," said Heyward. "I came in when they lost the Super Bowl. I could tell what it meant to them to lose a Super Bowl.
"I want to hoist up a Super Bowl trophy because I feel like my teammates, my city, this is something I've always wanted, I've worked for. I don't take these days lightly and I know this game has that acronym of 'Not For Long,' but that's all I want is a Super Bowl."
If there is a player who wants to do something for his city, it's Heyward. He loves what he does, but even more he loves where he is doing it. Heyward is Pittsburgh through and through. He was born here, his grandparents live here, and it's the place he and his wife Allie are raising their three children.
And it's the place he wants to bring success.
"Playing for the Steelers, it's a dream come true," said Heyward. "This is my city. To be born here and have a history here means more to me than I could have playing anywhere else.
"Every time I put that jersey on, I know I'm representing not only my family but my city and my community."