Throughout the 2008 season, Coach Mike Tomlin will answer questions exclusively for Steelers Digest and Steelers.com. The following is one of those sessions. For the complete interview, pick up the latest issue of Steelers Digest.
Q. Was it gratifying for you to see James Farrior get voted to the Pro Bowl?
 
A. He is our man in the middle. He gets us lined up and is a heckuva veteran football player. He's a professional. He's a guy who doesn't say a whole heckuva lot, but he leads by example and he's a great leader for a lot of our younger men.
*
*Q. Do you see any different chemistry between last year's team and this year's team?
 
A. I really hadn't compared and contrasted. I think there's a lot more comfort this year because of the understanding and continuity that comes with being in year No. 2. I think the football team has a better understanding of what I want from them, and how I'm going to be on a day-to-day basis. And any time you have that, you have an opportunity for growth.
 
Q. Are there characteristics that all playoff teams have, and what might those characteristics be?
 
A. More than anything, they're finishers. This is the ultimate parity league, and so when you go back and look at everybody's season, the good teams find a way to win when it's not so pretty and the teams that aren't deserving find a way not to finish it when they might be in an advantageous situation. We're a 12-4 team, and if you go back and look at some of our games they could have gone either way. There's not a lot of difference between being 12-4 and 8-8 for that matter, and that's the story of the National Football League. Teams will skin it different ways, but the tie that binds all the good teams is they find a way, and they have the kind of men who are capable of delivering in crunch time and finishing football games.
 
Q. Is it fair to say the 2007 Steelers were one of those teams that didn't finish?
 
A. Sure. It's an accurate assessment.
 
Q. Beyond the ability to finish, what do you like about the 2008 Steelers team heading into the postseason?
 
A. We have a group of men who don't care about who gets the credit. I know that people say that a lot, but I truly sense that about this group. I think for that reason, it makes it special.
 
Q. When you were an assistant coach at Tampa Bay, you were part of a championship team that was carried to the title by the defense. What does a defense need to be able to do to take a team to that height?
 
A. It's really quite simple. When you have a dominant defense – we were first in the league in a lot of categories that year – what you need is an offense that doesn't put you on a short field and doesn't turn the ball over. If you have that, you have a chance to win a world championship. The Baltimore Ravens had done it a couple of seasons before us, in 2000, under similar circumstances. The year we won the world championship, I think we were 26th in the league in offense, but we didn't turn the ball over. That's a prerequisite, if you have a defense that's capable of winning it provided you don't put them on a short field.
 
Q. That Buccaneers team was 27th in the league in rushing. How did the team overcome that?
 
A. Brad Johnson threw six interceptions in the regular season, and we scored nine touchdowns on defense, including the playoffs. If you don't turn the ball over and you have a great defense, you have a chance to win.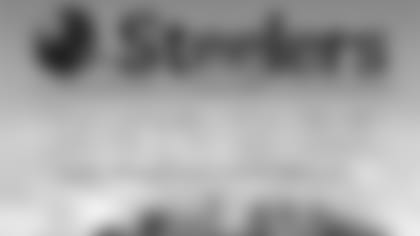 Looking to get Steelers Digest the traditional way - you can subscribe by calling 1-800-334-4005 for credit card orders.