Throughout the 2008 season, Coach Mike Tomlin will answer questions exclusively for Steelers Digest and Steelers.com. The following is one of those sessions. For the complete interview, pick up the latest issue of Steelers Digest.
Q. Do you have any reaction to the Steelers having only three players – James Harrison, James Farrior and Troy Polamalu – voted to the Pro Bowl?
 
A. Part of you does see it as unfair, but I really tend to focus on the guys who were selected. To talk about the guys who didn't would be to de-value the honor that the others received. We have three guys who are definitely deserving, who will represent us well in that game. The things we can't control we try not to focus on.
*
*Q. You have talked about what characterizes December football in the NFL. How about January football, and is it different?
 
A. Not really. It's a continuation of the urgency that's involved in December football. I've been telling the team all week that there's a 12-team playoff field, but to me it's really broken down into two categories: teams on the rise and teams on the decline. Of that field of 12, the chosen one, the eventual world champion, will definitely be a team on the rise as opposed to a team on the decline. If you go back and look at recent Super Bowl champions, those guys got on runs. And those runs potentially stared in November and pushed through December. Teams that fight their way into the playoffs, or go into the playoffs in decline, rarely are they one of the chosen ones. That's why December football is important to us. Forget the fact we won the division, forget the fact we solidified a first-round bye. We need to continue to be in that ever-shrinking group that's on the rise. To me, that's why January football is a continuation of December.
* 
*Q. In this business, is a short-term focus the easiest to maintain, because in all of these games now there is a definitive reward for winning and a definitive consequence for losing?
 
A. From a team standpoint, without a question, that's the easiest way to go. From a coaching standpoint, you have to keep a good-eye, bad-eye principle, in that you have to keep your eye down the road in some instances. For the most part, I try to do the very best I can to keep this team focused on what's in front of us.
* 
*Q. Do you use someone to keep an eye on the big picture for you so that you can do what's needed in the here-and-now?
 
A. I watch it, but I keep it in proper perspective. It doesn't rule the day-to-day decisions I need to make in regard to this team. I don't share my thoughts and concerns about the big picture with our football team. It's my job to be big-picture and small-picture, but it's not my team's job to share that burden with me. So I tend to keep it to myself and keep things focused on the small picture, but invariably in order for me to do my job successfully I have to be big picture at times.
 
Q. Not speaking specifically about the situation with the Tennessee Titans with regard to the decision Jeff Fisher made to bench Vince Young and play Kerry Collins, but as a coach how does a decision like that get made? Benching a guy who was drafted to be the starting quarterback and the face of the franchise could cost the organization millions of dollars and maybe ruin that player's future, but the object in the NFL also is to win now. Is that something done unilaterally by the coach, or does upper management have to be involved?
 
A. As a coach, you have to do what's best for winning. But at the same time, your ability to do that is based on two things: the potential to win, and your credibility. A guy like Jeff Fisher has ridiculous credibility, so he can make those kinds of decisions a lot easier than someone who doesn't have his track record or credibility. To me, the issue is winning and putting your team in position to win, but that's not an easy thing to get done.
* 
*Q. This town is a different place when the Steelers are having a good season and heading into the playoffs with high hopes, as is the case this year. Do have any understanding of the impact the Steelers have on life in Pittsburgh, and how does it make you feel to be such an integral part of that?
 
A. I really don't have a sense of that. I'm really kind of a home-body. By choice and by necessity, I'm a home-body. By nature, anyway. I'm just enjoying the moments of solitude I get with my family this time of year. I appreciate the excitement in the town, and it's awesome to be a part of that. It's challenging, also. But it's a good thing, but I really don't have a good understanding of what it's about as much as someone who's out in the public a lot more.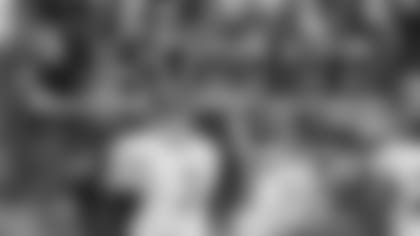 Looking to get Steelers Digest the traditional way - you can subscribe by calling 1-800-334-4005 for credit card orders.