Throughout the 2008 season, Coach Mike Tomlin will answer questions exclusively for Steelers Digest and Steelers.com. The following is one of those sessions. For the complete interview, pick up the latest issue of Steelers Digest.

Q. Is Ike Taylor playing a lot better lately, or is it just becoming obvious to people like me?

A. This is the thing: during the previous conversation we had, you mentioned that it looked like Bryant McFadden was challenging more throws. He sees more throws. It's not about the ball thrown your way, it's about the balls that maybe aren't thrown your way because the quarterback looks over there, isn't real happy with what he sees and goes somewhere else. Ike is good at denying throw opportunities.

Q. How does a player do that?

A. He's simply playing close to receivers. He's getting in and out of transitions really well. He's doing a nice job of it.

Q. Can you allow yourself to sit back and enjoy how well this defense is playing right now?

A. I wish I could. You don't have time to pat yourself on the back or beat yourself up in this league. You just really don't. Usually, by the time I get out of the shower after a football game, mentally I'm moving on. You've got a new week and new challenges. No question that was an outstanding performance that we had by the defense in Washington, but we've had a bunch of them. But it doesn't take long, by the time I'm finished drying off I'm thinking about Peyton Manning and Reggie Wayne and Marvin Harrison. That's just the nature of the thing. I think the people who are consistently good have that mentality. The people who ride the roller coaster do just that. They ride the roller coaster. They take a snapshot of their successful moments and they probably beat themselves up too much when they're unsuccessful.

Q. When a defense has two good edge rushers, as the Steelers do with James Harrison and LaMarr Woodley, what does that prevent an offense from doing in terms of protecting the passer?

A. It does two things. It makes the ball come out on time. It cuts down on the amount of obscure routes that you see. Or it reduces the number of routes that you see. But either way, it's advantage: defense. If people want to take shots at you, throw the ball vertically or run obscure routes, they have to max-protect it; so there or two or three guys in routes as opposed to four and five. Or, if they want to get four or five out, they have to play it straight and the ball's coming out in a timely manner or it's not coming out. That's as a significant part of rush and coverage working together as anything. Ike's able to stand out there and play football and play routes close, because he's not seeing a lot of double and triple moves.

Q. As the secondary coach of a defense with a rush like that, do you coach your guys differently?

A. You don't change the way you coach, because good secondary play happens naturally. They get a sense. That's something that evolves, the relationship between the rush and the coverage. If you try to coach it, it's somewhat artificial because every week's different. It won't take long during the course of a game for a secondary man to get a sense of what kind of consistent pressure he's getting and make natural adjustments accordingly. Sometimes I think we as coaches have a natural tendency to want to control everything, and that is not always good.

Q. Do defensive backs get into zones like players at other positions, like quarterbacks or running backs, where they're seeing things almost in slow motion?

A. I believe that there is such a thing as a zone that exists, not only for quarterbacks and cornerbacks in football, but in all sports. It's a guy becoming one with his mind and his body in terms of what he's capable of doing, and with a great deal of confidence. There's pockets where people experience that.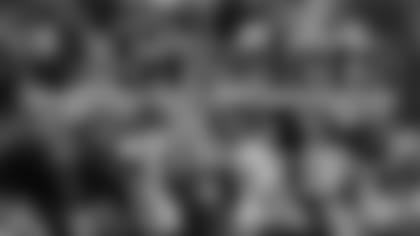 Looking to get Steelers Digest the traditional way - you can subscribe by calling 1-800-334-4005 for credit card orders.