Throughout the 2008 season, Coach Mike Tomlin will answer questions exclusively for Steelers Digest and Steelers.com. The following is one of those sessions. For the complete interview, pick up the latest issue of Steelers Digest.
Q. The Miami Dolphins used the formation with Ronnie Brown to win games against New England and San Diego, and the Browns used Joshua Cribbs in it some in their win over the Giants. What problems does the "wildcat" formation pose to a defense?

A. It is an empty formation, and you have a set of rules you play by when faced with empty formations. Usually, those rules revolve around defending the pass, because most quarterbacks are non-runners. So that forces you to have two sets of rules with regards to defending empty sets. In one instance, you're looking at a thrower, but in that offense you're looking at a runner.

It's one of the reasons we installed it for our football team in the spring, because we saw it coming. That's why we ran it and got it on tape in the preseason. We did it with Willie Parker and Mewelde Moore. It's just another element of football. You have to stay on the cutting edge. We did it to explore it offensively for our team, but more than anything, we did it for our defense.

Q. Is it a lot like a single-wing?

A. The formation has been very much a part of college football over the past several years. I got an experience with seeing it and defending it when I coached college football 10-11 years ago. A lot of teams in college football have mobile quarterbacks, and it's not "wildcat" in certain situations in college football, because the quarterback is the most dangerous guy with the ball in his hands. It's not foreign. What it's done in the National Football League is force people to have two sets of empty set rules – one so you can defend the pass when the quarterback is the only guy back there, and one when you have a potential runner back there. It'll run its course, to be quite honest with you.

Q. Is what the Dolphins and Browns are using different from what Dennis Dixon ran at Oregon?

A. Not different at all. What has made it in vogue in the NFL this year is that Arkansas did it, and they did it with Darren McFadden. Everybody watched tape of McFadden and Felix Jones leading up to the draft. Arkansas didn't have a mobile quarterback, they had a passer, so they put McFadden back there. People in this league saw that if you don't have a mobile quarterback you can still attack people in this way, by putting the back back there and splitting the quarterback out. I think it all stems back from everybody watching Arkansas tape in preparation for the draft.
*
*Q. What do you think of the possibility of the NFL expanding its season to 17 games?

A. For me, as long as the playing field is level for al parties involved, I don't have strong opinions about it. I'd be interested to see what they do with the 17th game – would everybody play at a neutral site, who would have nine home games, who would have nine road games? Those are the questions I have, and there's always going to be a concern from my standpoint in terms of cutting back on preseason football. From a coach's standpoint, preseason football is absolutely necessary.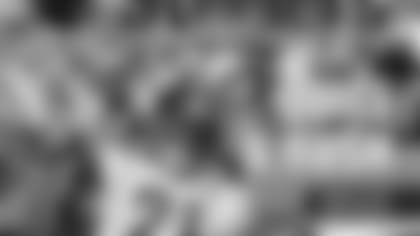 Looking to get Steelers Digest the traditional way - you can subscribe by calling 1-800-334-4005 for credit card orders.