What happens when you get together with some old friends and enjoy some good food for a good cause?
A lot of laughter and a lot of reminiscing, and a lot of good will.
That was the case when Joe Greene hosted the second annual Nibble and Mingle at The Highland Dallas in Texas.
The event is the main fundraiser for the Agnes Lucille Craft Greene Memorial Scholarship, named in honor of Greene's late wife, and presented to students at the University of North Texas, where the two met.
"We were able to award two scholarships last year, and it looks like we will be able to do that again," said Greene. "I am delighted about what the scholarship stands for. I am also happy her name is associated with it. I can't get away from it.
"She was such a wonderful person. She would love this. She would smile about it. She would be a little embarrassed, but she would be happy."
Agnes Greene battled breast cancer, a disease that took her life in 2015. The scholarships will be presented yearly to students at North Texas whose parents have battled cancer, with breast cancer being a particular focus since that tragically took her life.
"Not only the scholarship, but my kids, Major, Delon and JoQuel, they wanted to honor their mother in that way, to put a scholarship in her name at her school that she loved so much, to provide assistance to young people whose parents also had issues with cancer," said Greene. "It's a doubly important angle. It's honoring her, and helping others. It's important for me that Agnes, her name will be serving a wonderful purpose at North Texas and students will have an opportunity to extend their education.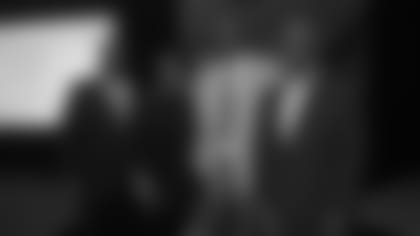 "Anyone that has been associated with cancer understands. Cancer has touched all across our society in some form or fashion. It's insidious. It's devastating. Often times it plays games with you. You think that you have defeated it, and it comes back, comes into another part of the body. It's very difficult. Only the strong survive, and that doesn't mean they survive here. They survive emotionally, mentally and spiritually. Those are the ones who survive. It's just devastating. For Agnes to have her name associated with a fund that can help in a small way to relieve some of the financial issues families face, I am very pleased with that aspect of it."
The event was an amazing mix of incredible food and celebrity guests, including some of Greene's former teammates like Mel Blount, and other legends including Earl Campbell, Kenny Houston, Rayfield Wright, Charles Haley, Randy White, and Cliff Harris.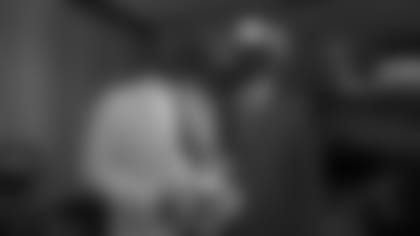 "It means everything that these guys attend," said Greene. "I protested so many times during my career that the handle that I had was not really 'Mean.' Many of these guys that have reached out to help, they let me know that we are all right, they know I wasn't mean. They want to help however they can. Heck, if the words were true of me being mean, they would probably still help because the cause is a good cause.
"I am very proud of my kids for coming up with this idea to bring recognition to their mother. This was wonderful."