"Coaching is what I do. Being a dad is who I am."
Those words have been uttered by Coach Mike Tomlin numerous times.
And for Steelers players, it's a similar situation. While many see the players as role models and idols, their children see them as dad, the role they love the most.
It doesn't stop there. For the players, it was their dads who were their role models, and in some situations, they followed in the footsteps of their professional athlete dads.
As everyone celebrations Father's Day today, here is a look at what being a dad, and what dad himself, means to Steelers' players.
Ramon Foster loves hanging out with his sons, R.J. and Myles, in season, but when the offseason rolls around it gets even better. Foster uses that time to coach his son's flag football teams and enjoys every minute of it.
"It was super fun," said Foster. "I really enjoyed it. They give me so much as far as my career, waiting on dad, what is dad doing, it's dad's game day. In the spring time when I have that time off, I totally enjoy coaching my boys."
While winning is a key for Foster and his teammates, for the younger boys the lessons are different.
"Number one is have fun," said Foster. "Enjoy the game, enjoy the competition, enjoy the hard work of trying to get wins out of this thing. They see the competition. Certain parts of the game make them happy and that is what you want for your kids."
Check out Foster with his son's teams in the pictures below.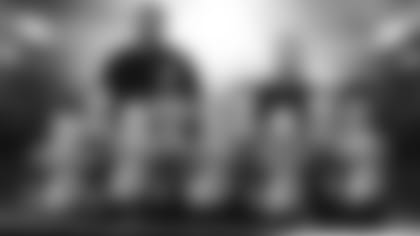 Trey Griffey's father would give him advice when he was growing up, but not from the standpoint of being Ken Griffey Jr., the Hall of Fame the baseball player.
No, the advice he got was from dad.
"I always looked at my dad as my dad," said Griffey. "People told me at a young age your dad is Ken Griffey Jr. My dad never taught me that. From a young age he was always around, taking me to football. He would have a game maybe in Miami or Tampa. He would drive up, take me to practice, and then go to his game. He was always the father.
"I wanted to wear my dad's jersey. I wanted to go out and catch footballs, I wanted to go out to the outfield and catch fly balls, hit in the cage. It's something at a young age you don't see what you are doing, but as you get older you think, dang, this is what I used to do."
What it also helped him understand, is you have to do what you love. Many would expect with Griffey's bloodlines, which also includes his grandfather Ken Griffey Sr., that baseball would be the path that he would choose. But he had another love, and his dad encouraged him to follow his heart.
"You are going with your dad every day to the ball park, seeing baseball every day," said Griffey. "It was something you wanted to do. My dad was my role model growing up. You wanted to be like him. But he told me I see you have a love for football, continue to go with football.
"I had a love for football. My dad had a love for baseball. My dad always told me if you have a love for a sport nobody could tell you what to do. He told me from day one, if you love football, go with football. That is what I did."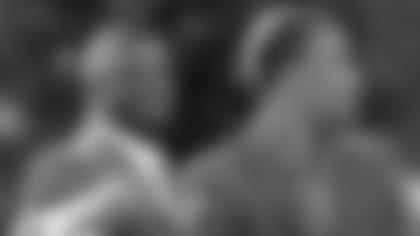 "She's my world. I get up in the morning and she is my motivation to get everything done. It's the greatest feeling ever. I didn't know how to feel, but when I felt her she was my best friend. She is everything. She is my world. I do everything for her. That is who I do it for."
 -- Brian Allen on his daughter A'mya
 "Being a dad is so much better than football. Seeing the smiles on their faces. Being around them, the joy of being their dad, I take such pride in. I got lucky. I got two girls. I don't know about the third one, we'll see. They are already spoiled to death. They can have anything they want."
 -- Maurkice Pouncey on being a dad
 "My dad always told me nothing comes easy. We always had to work for whatever we had. We always had talks about (playing football). My dad always told us that just because he went to the NFL, doesn't mean that it's the plan for us. He told us that we could do anything that we want. If we wanted to play a sport, we had to put our all into it to get there."
 -- Terrell Edmunds on his dad former Miami Dolphins player Ferrell Edmunds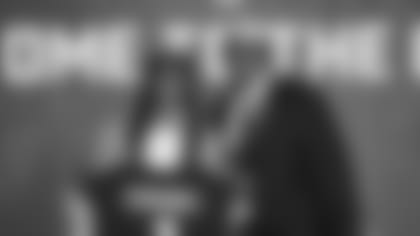 "He was my hero as a kid, idol, mentor, not just in football, but he spent a lot of time with my brother and I in the backyard, taking us to the field all of the time, getting in extra instruction. He worked with us helping us with instruction, weight training or nutrition knowledge. He was the guy and he still is to this day. He has a lot of good advice he has given us."
 -- Mason Rudolph on his father, Brett Rudolph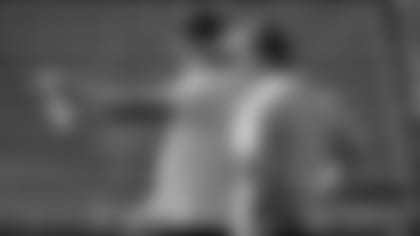 "My mentor has always been my dad. He has been in my shoes before. He has always been a good role model, not only what he has done on the field, but off the field too. Overcoming the odds."
 -- Jon Bostic on his father, former Detroit Lions player John Bostic