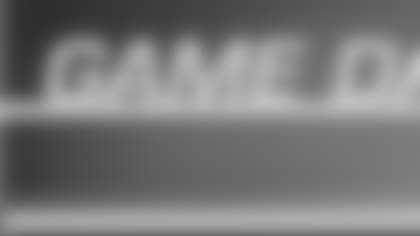 STEELERS vs COWBOYS SUNDAY, DECEMBER 7, 2008 KICKOFF -- 4:15 P.M.  CONFERENCE CALLS
**HEAD COACH WADE PHILLIPS
With the tough schedule are you just looking at each opponent week to week?
We know who we're playing the last four games and I'm sure the toughest schedule is teams who have won games, but yeah the only thing you can do anything about is the game you're playing so that's what you have to focus on

*What is Tony Romo like to coach and what have you learned about him as a QB in recent years?
He's easy to coach. He listens to what you and he's a really great competitor in practice and I didn't know that about him. He's never missed an off season program and never missed one day in the off season. He's a real joy to coach as far as that's concerned because he wants to do better and he competes all the time.

What do you think of the Steelers defense from what you've seen?
They look like some of the Steelers defenses in the past and also they look a lot like Baltimore when they killed everybody and won the Super Bowl that year. They're a stifling defense and they've played against some good offensive teams and made them look bad. They're playing really well.

Is your 3-4 defense anything like the Steelers schematically?
I wish it was. There are some similarities, but not very many I don't think.

How is Dick LeBeau using the tandem of Lamar Woodley and James Harrison similarly or differently then Porter and Gildon or Greene and Lloyd?
There's a lot of similarities. Your rush guys you want to rush them as much as you can and move them around some where you get good match-ups. They do a great job of that. They've always done that, but to pass the guys they've passed is pretty amazing.

Your dad's teams had a good rivalry back in the '70's, have you talked with him about it and the frustration you felt about never being able to kick that door in?
I don't think people don't remember we did kick them out of the playoffs. We beat them 6-0 in Houston the last year we were there and knocked them out of the playoffs after winning four of the six Super Bowls. I felt like we did pretty good against them overall. We couldn't beat them in the AFC championship game in Pittsburgh, but we did get instant replay out of it with the Mike Redfoe call so we got something out of it.

What are your own personal memories of those days?
They had that same kind of defense. They could just over power you on defense and dominate you on defense and they have a really good offense this year, but they had everybody on offense with all the great players. It was one of the greatest teams ever I think because they had hall of fame players on both times of the ball and they were all really good at the same time.

Is there anything the general public doesn't understand about Terrell Owens that you might?
He's a very good team player and I don't think people realize that. The guy's one of the captains on our team. He's probably one of the hardest if not the hardest worker on our team. Everything he's done on the field, to me, is directly related to how hard he works to do that. He certainly has talent, but there's a lot of players that have talent. He's worked hard to get where he is as far as a Hall of Fame player, which he will be.

How's it been working Roy Williams into the rotation?
Real good. Anytime you can get a big fast dominant type receiver. He's made some play for us and we're trying to work him in more and more. The Tampa game he caught the touchdown pass and won the game for us. He's a threat all the time. We need to get use to him and I think Tony (Romo) needs to get use to playing with him, but other than that he's been a real good acquisition for us.

How have you noticed team's trying to deal with the guys on the outside with (Jason) Witten on the inside?
Witten is a big threat certainly and you have two big threats outside and it's tough on teams, but Pittsburgh's played against good teams before.

How's (Marion) Barber doing and how do you expect him to be on Sunday?
He's doing alright. We're hoping he'll play, but there's no certainty of that. He probably won't practice today. It is his little toe which I think we can manage, but we'll still have to see.

Why is it so difficult to run on Pittsburgh?
Run or Pass? Well, because you can't pass it. Part of it is they've got a lot of good players that are really coached well and play well. That's the big thing. You know they're dominant in a lot of positions I think.

How's (DeMarcus) Ware doing?
Good. He won't practice today either, but we're hoping the same thing that he's going to be alright. Both of those guys won't practice, but we feel like they'll play.

What about your defense needs to be better?
We're playing pretty well. We're not Pittsburgh, but we're a pretty good defense.



QUARTERBACK TONY ROMO
* 
*Do you feel like your legs are getting back?
Oh yeah. I kind of practiced at a game tempo, so I was pretty good after that first game back.

How well do you know Ben Roethlisberger?
That was the first time I've really met him in July at the Lake Tahoe Golf Tournament but he was nice. I liked him. We had a good time.

Did you play a round together?
Yes. We played a round together. We were paired together in the tournament.

Did you talk at all of the similarities you guys have?
No. We didn't talk much football. We just talked a little golf and laughed a little bit.

Can Ben play golf?
Yes. He's a good player. When we played together I wasn't too sure of what to expect from him but he's got good hand-eye coordination and has a good swing. He's a good player.

What do you think of Ben as a quarterback?
He's a good player. He's kind of put that team over the last 4-5 years and has taken them to the next step and they've obviously won a Super Bowl. I think he's invaluable to that team.

What are your thoughts of the Steelers defense?
I think they're fantastic. When you watch them on tape and see what they have personnel-wise and scheme, it's going to be an incredible challenge for us to move the ball. They're number one against the pass and run. They're every bit as good as people say. When you look at it, you just don't know how you're going to move the ball against these guys when you watch them on tape. It's going to be a great challenge for us. I know I'm going to go back and watch a lot of tape, try and do some things that are going to allow us to do something. When you look at it, you're not going to put up a ton of points on these guys. You're not going to move the ball consistently on them. They get off the field on third down and I just think this is going to be a very difficult environment to play in and on top of it it's the best defense in the league. It'll be a great test for us. We'll be able to see what we got but I know it's going to be difficult.

What's the difference playing against the Steelers than what you've been seeing the past couple of weeks against the 49ers and Seahawks?
Well everyone is fast. That's just part of the NFL. Their scheme is just very good. That's the thing, is that if you can get personnel and scheme together that are difficult, that's what makes it difficult. Dick LeBeau has done a phenomenal job, over the years, of coming up with different ways to attack offenses. We don't play against these guys every year or even every two years. We're not going to be used to some of the things that some of the people in the division might.
* 
*How do you deal with the pressure of being the quarterback for the Dallas Cowboys? Does that ever get to you at all?
No. Any position you play in the National Football League brings a certain level of judgment from others on you. I just don't sit back and read and listen do all that stuff and think that it's any bigger than it is. I play a game for a living and I'm pretty lucky to do that. I'm going to go out there, work real hard, see what I can do and hopefully that allows us to win football games. It is what it is.

Does that perspective come from how you got to the league, an undrafted free agent from a small school? *
As long as you work as hard as you can, I can accept the outcome. What else are you supposed to do? That's always been my thing. All you can is put forth the effort, time and commitment to do this as well as you can. If you have the ability, then you will win more games than you will not. For us, we're going to do everything we can to win a football game. You know, you're not going to win every one and when that happens, you have to be understanding of that. You know, it is a football game.

*What are your thoughts of the few tough upcoming games of the schedule? Do you have to put that out of your mind and take it just one game at a time?
Yes, definitely. This is a very tough opponent we're going against and to make matters worse, we're going up there which will be an environment that will be difficult to play in. I know it's a big game for both teams. Our backs have been up against the wall since I've come back, so I think it's going to be a situation where we got to go out and win this football game. Whatever way that takes shape, I don't know. I know that we're going to have a great sense of urgency this week and come out there and play our best. It'll be a great challenge. They're really good, so we'll see.

What kind of talk has there been around the locker room about what has been going on with Plaxico Burress?
We don't talk about that stuff much. Honestly, stuff happens across the league sometimes. I know we have our share of stuff, from time to time, that other people want to talk about. We kind of got tunnel vision a little bit right now. We're going about the process and getting ready. You've got to watch a lot of film these guys because they do a lot of different stuff. Then you can let your instincts take over and hopefully play good this week.

With Pac Man Jones coming back, it may have attracted a lot of national attention. It seems like everything maybe diverted. Is the Pac Man thing a distraction that has come up this week or is it just business as usual? *
No. I honestly think people sometimes get the wrong impression of players in the locker room. They think that stuff off the field can really dictate on the field and that can be further from the truth. I don't know how many times I heard that T.O. is going to blow up or that something off the field is going to distract everybody. You just go play football. When you're out there your committed to what you're doing you try to be as good as you can be. You don't get to this position as athletes unless you're very competitive and you want to be as good as you can be at your position. The rest of it is just stuff and you just don't worry about it.
* *
**How important is it to win a playoff game or two since it's been since '96? Any pressure from that?
I don't know how to explain anymore than every year there's Super Bowl aspirations for every team starting off and every year in Dallas that's the way it starts off. It's no different than Pittsburgh, everybody thinks that there's a good chance when the season starts you can win the whole thing and you're not going to do it. I've said this before if you have 10 seasons and you're lucky enough to win one or two Super Bowls in 10 seasons you've had a pretty good run as an organization and that means you're going to fail 8 of the 10 times. Yeah we'd like to win games and we have to win this game to try to get in the playoffs. We can't look at the playoffs or anything like that right now. This to us is a playoff game.