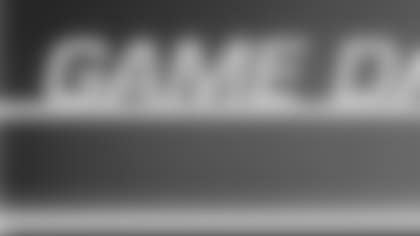 STEELERS vs BROWNS SUNDAY, DECEMBER 28, 2008 KICKOFF -- 1:00 P.M.  CONFERENCE CALLS
How is this game important to Cleveland?
This is a division game and it is an opportunity to get another win to add to the record that hopefully we can build on as we go forward since we are out of the playoff run. If we can win the game, that will say something about how our guys continued to fight. Then, going forward, they can feel better about themselves going out the door.

Is it important to get Jamal Lewis to 1,000 yards?
That is something that we can talk about and aim for, but I think that we have to be realistic as well because (Pittsburgh) has the top-rated defense. They don't let guys run against them. Opponents are averaging only 78 yards against them so if we are able to get the average, then he is going to come up short I believe.

How is your quarterback situation?
(Ken) Dorsey is very questionable, but not doubtful yet. (Bruce) Gradkowski, a local Pittsburgh guy, looks like he is going to have an opportunity to play.

Does he know your offense well enough?
He has been studying it ever since he has been here; he seems to be a studious young man; he is into the playbook. He may not know everything, but he knows some things. We have to find out what he is most comfortable with, and call the plays that he is most comfortable with.

Will the bye be a problem for Pittsburgh with rust and how do you overcome that?
I think that the bye is a reward for the work that you have done during the season, and it gives you a chance to get healthy. I think that is the biggest thing that comes from the bye because everybody has bumps and bruises at this time of the year. Now, guys can rest those and get healthy. I don't think that there is any coach that I know of who takes the whole week off; he may give them a couple of days off, but they practice during that week to keep sharp so that when they play that next game they are ready to go. It is a one-game season for you guys now because when you lose, you go home. The only way that you keep playing is by winning. You get your guys rested up and healed up, but you keep them sharp by practicing during the week.

How about keeping their heads in it as well?
You practice, you prepare and you try to figure out who you are going to play; then you work on those guys.

How tough has it been on you guys to be on your fourth quarterback at this point?
It is tough in this league because this is a quarterback-driven league. If you don't have your top guy, there is a drop off. When your number one and two guys go down, and then your number three goes down, that makes it tough. I think that we can just look in the division and look at Cincinnati and see how a team gets impacted when they don't have their starter and you have to go down the line and play other guys. We are at that point, but that is the situation that we are in, and we have to deal with it.



How is the team morale?
It is not as good as it could be; not as good as I would like it to be because when you win, you have great morale and everybody feels great about themselves. When you lose, guys don't feel as good about themselves; they get frustrated by losing. That is what this team is – frustrated by losing. We are holding them together and they go out and play hard; we are going to try to get that done on Sunday.

What do you expect to hear from ownership?
They said that they would evaluate the situation in January. I think that they will because they have been true to their word ever since I have been here. I think that he is going to evaluate it in January and see where it leads us.

What has been the difference between some wins and losses for you guys?
It has been a couple of things really, but the major thing has been injuries; injuries to key players. We had some guys hurt and they missed some time at the beginning of the year. When they came back, they weren't quite ready to go, so they started pressing a little bit, making us an inconsistent football team. When you are inconsistent going against some of the top guys in the league, as our schedule had us playing, particularly early, you end up coming up short. We have come up short this year.

Would that first Pittsburgh game have made a difference if you would have won it?
Sure. Any game that you win would make a difference, but that would have made a difference. There were a couple of games after the Pittsburgh game that we had chance to win, and if we would have won, it would have made a difference. When you are inconsistent, you don't do enough of the right things to allow yourself to win, and that is the way that our team has been this year.

Was your win over the New York Giants an example of what the Cleveland Browns can be?
Yes, I think that we can look at that Giants game and say that if we can prepare like we did for that game, and play like we did in that game, this is what the future can be, and this is what we want the future to be. I think that is something that we can aim for.

Do you think that you are going to get a chance to do that?
You never really know in this business because this is the NFL. You can only do the best that you can, and then the decisions that are made are made. You live with them, good or bad.

Do you think that this rivalry has gone down since the original Browns moved to Baltimore?
I think that the move to Baltimore hurt the rivalry a little bit. I think that the two towns are still close enough that there is a competitive nature any time the two towns play each other. I know that since I have been here, statements have been made that both sides have to win for it to be a rivalry. We haven't won enough to make it a true rivalry. We have to get to the point where we can be more competitive and be able to win against you guys to make it the rivalry that it used to be.
*
*How far can Pittsburgh go in the playoffs?
They are a very good football team. With my defensive background, I hear that defense wins championships. With the top-rated defense, I think that they have a chance to represent themselves quite well in the playoffs. You never know what is going to happen in the playoffs; you never know what is going to happen from week to week. I think that they are going to play hard and they are going to give it everything that they have to try to win every game that they play in.

What have you seen from Shaun Rogers in 2008?
Shaun has been a good teammate ever since he got here; he has been a productive player in our system. He has tried to learn our system; he has tried to help the young defensive linemen learn about interior line play. We have been in fourth-quarter games and he has gone in there and played. Like most big guys, sometimes he will get winded and come out for a play or two, but he goes back in any time that we call on him and need him. He has been good for us.

How is life in Cleveland?
Life is pretty good right now. I am just happy to have a job and be on the field again.

What's it going to be like wearing a Browns' uniform and walking into Heinz Field?
I am excited. I am very excited especially growing up and watching this rivalry. I am very excited for this game and hopefully my number does get called. I will try to be prepared as I can.

Are you comfortable?
Yeah, I feel like I have a good grasp for this offense and you can always learn something new every day not matter how long you've been in an offense. So I just try to continue to learn each day and I have great coaches around me and other players that know the system that help me out as well.

Is it similar to other offenses that you have run?
I think football is football. A lot of teams are going to have similar play and it's just a matter of getting use to their terminology. That's the toughest part but I think it is going well and like I said we are just preparing hard this week. We are up against a great defense.

You've been there for less than a month, right?
Right.

What was it like walking onto a team with the year that they have been having?
It's always a tough situation, especially the year that they were having. But I am just a positive guy and try to bring some positive energy around. I've been through this situation with my rookie season so I know what they are feeling, I know how it is, but I am a part of it now. I am here to help do whatever I can to help turn it around and I look forward to doing that.

Is the rivalry enough of a motivator for you?
Yeah, I think anytime we play the Steelers it is a rivalry, it gets you up for the game no matter what both teams' records are. I know the Steelers know we are going to come in wanting to win this game and I know they want to win this game as well. So it is going to be a tough game and like I said, the Steelers are a great defense, they are playing well and we have a lot of things on our hand right now.

What do you do to beat the Steelers?
We just have to prepare. See if we can slow them down a bit and just work hard this week, and keep practicing hard. I think we have been doing a great job of that and hopefully things fall our way.

Would you rather the starters play or James Harrison sit out for the day?
I think James Harrison is a great player and they have a lot of great players on defense. I'd like to see their best players. Anytime you are playing against a great team, especially the number one defense in the NFL, you want to get their A-game and just see what they are all about. Hopefully they do all play and get some time so I can experience what it is like and we will see what we can do.

*
* *
*Did yours and Harrison's career paths ever cross?
We actually never played Kent when I was at Toledo. Even Roethlisberger, we played them my sophomore year but I wasn't stating yet; that's when I was a redshirt freshman.

Is this a big job interview for you?
Yeah, I think anytime you get an opportunity like this, if I am called upon to start or to play, you just have to try to take advantage of it. Right now I am going to be up against a great defense and it is a great challenge to me and my teammates, but we are looking forward to it.

Were tickets available for your family and friends?
My family does a good job and helping that out because they know it is tough. Being an away team, the tickets aren't the greatest. So my dad tries to get some tickets back home so they are better seats, so they are working on that now. I am sure there are going to be fifty or so people there.