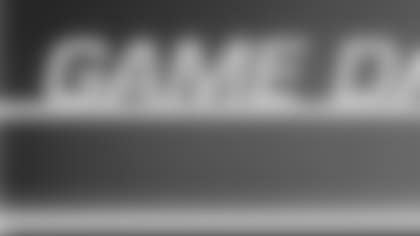 ](http://www.steelers.com/adPromo/clickThrough/processClick.io?adPromoID=95922)
 STEELERS vs. BROWNS SUNDAY, OCTOBER 18, 2009 KICKOFF 1:00 P.M. HEINZ FIELD
Coach Eric Mangini: What I told the players are two things that they can't do, and we talked about this, and we talked about it a lot, are turnovers and big plays. And defensively, there were just too many big plays [by the Steelers offense]. That's who this quarterback is, that's what this offense can do. What I liked for the defense to do is when we did have turnovers late in the third quarter, to come back and generate another turnover. And generate four turnovers on the day. We did a good job on third down. But most times we just didn't get there. It doesn't matter at the end of the day if you're giving up those chunks of yardage. There are things that we can do a lot better in that area. Same thing with the turnovers in the scoring zone. We turned the ball over and we had a chance to make it a one score game there late in the fourth and had the turnover there. In the first half, same thing. If we could take care of those things, things would be different. But it's really us taking care of it more than anything else.
 
Re: Use of the Wildcat formation
We had it in for a while; we've done it at different points. When it hit there early, we kept going with it, came back with it a little in the second half and generated a few first downs. I think it's the type of thing that's good because it's different, it'll force our opponent to prepare for a few things. I don't think it's going to be the cornerstone of our offense, but the ability to go in and out of it at any point as well as run Josh [Cribbs] on the regular-type plays helps.
 
Re: The pressure on Anderson and how he handled it
I thought we did a good job with the pressure in the first half. I thought there were two times in the third quarter where we didn't do a good job and I thought we got it corrected the first time. We fumbled it. The second time it was a late stem and we didn't have it so we moved more towards staying 21 and 12 where we could minimize the amount of variation and I think we did a really nice job there. We moved the ball pretty effectively on that last drive until the pick.
 
How frustrating is it to watch the amount of time Roethlisberger has to throw?
He frustrates a lot of defenses because you bring a bunch of guys and he's able to create plays there. You drop a bunch of guys; you may give him too much time. I think we sacked him three times which is a plus and had one interception. He's elusive and he's strong. He's different than a lot of guys you face just by his arm strength, his strength, his elusiveness. He frustrates a lot of different guys and different defenses.
 
Re: Cribbs as a dynamic weapon on special teams
He's dynamic. He's special with the ball in his hands. What I like about Josh is that he's inherently competitive and tough. He wants the ball in his hands when the game's on the line. As a coach, you love players like that.

David Bowens
 
Re: Defensive performance.
Big plays killed us. Three hundred yards passing – that's not what we want. I think that's what it basically boils down to.
 
Re: Improvement over last few weeks.
Everybody's concentrating on their own job. It's a single-man type of scheme, everyone doing their own job. That's how we've been approaching it the last few weeks.
 
Re: Loss of Kamerion Wimbley and D'Qwell Jackson in second half. *It was tough. We rely on those guys for a lot of plays and a lot of snaps. The young guys understood that they had to go in there and be just as effective. I have to look at tape to see how we did, but I though for the most part we held up good.
 
*Re: Steelers' success in passing over the middle.
Hines Ward is probably one of the best receivers at finding those dead spots. Every defense has a weakness. He found our dead spots, and sometimes Holmes hit it on the run pretty fast. We just have to correct it, that's all.
 
Jason Trusnik
 
Re: Adjusting to new defense
With Coach Mangini, I felt comfortable. I like working under him. From previously working with him, I knew some of the same stuff. Some of it rolled over. I'm just trying to get in there, get to know it as fast as I can and try to make the biggest impact that I can.
 
Re: Problems against the Steelers' pass attack
I think we had some good opportunities, some missed opportunities to make big plays. We'll get to the tape and work out the wrinkles.
 
Re: How to improve the Browns defense
As a team, we went out there and we fought. Everyone was doing their job. I think there were maybe some missed opportunities. We'll get to the tape, fix them up, move on and get ready for next week.
 
Brian Robiskie
 
Re: Seeing action
To see guys work, to see guys practice and to see what they're doing and try to apply it to my game. I was always the guy who'd try to pick up as much as I could, so it was a good opportunity for me to learn from those guys. 
 
Re: Adjustment from OSU to the NFL
Just – learning every day. I think that's the biggest thing for rookies coming in. There's definitely a learning curve, and I think that the biggest thing for us is to not get comfortable and to continue to grow and learn every day.
 
Derek Anderson
 
Re: Steelers' pressure and resulting fumbles.
Yeah, there was one (fumble) when (Cribbs) was going back to block the guy. I hit it on him when I was trying to throw it. The other one, the guy just stripped it out of my hands. There's no excuse for it. It can't happen. To beat teams like the Steelers, you can't turn the ball over and give them opportunities to score from the 30 yard line.
 
Re: Losing streak in the Steelers/Browns rivalry *We're not trying to lose every time we go out there. We try to win. We put tons of hours in this week, and we felt good about the way it goes going into it. It's frustrating not to get the results that we expect. 
 
*Ability to keep the game competitive
We came out and scored on the first drive. We talk about starting the game, coming out at the half, with big drives, and we did. We made plays. We didn't make enough plays in the passing game. I played badly.
 
*Was the wildcat a big focus in practice this week? *You have to practice it to be good at it.
 
**Joshua Cribbs

**Were you surprised at the frequency the wildcat was used?
I wasn't surprised at all. You have to be able to step in and do your job and do what you're capable of.
 
Did they go away from the wildcat after you threw the interception?
No. We just started throwing the ball, had some success with it, then we went back to it. (After the first quarter) we needed to get the ball down the field to try to get back into the ballgame. We didn't want to run it to the point where they had an answer for it. We kept hitting it to keep them on their toes. 
 
What did the coaches see in their defense that caused the frequent use of the wildcat?
It's an aggressive defense. Aggressive defenses over-run things. Our coaches tried to get me the ball and make things happen.