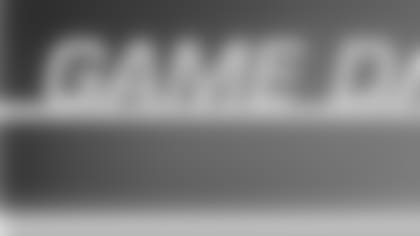 STEELERS at BRONCOS MONDAY, NOVEMBER 9, 2009 KICKOFF 8:30 P.M. INVESCO FIELD at MILE HIGH BRONCOS QUOTES
BRONCOS HEAD COACH JOSH McDANIELS
*
*General *
*"Let's start by giving credit to the Steelers. They are certainly a well-coached football team, [Pittsburgh Steelers Head Coach] Mike Tomlin certainly does  a good job getting them prepared every week. We knew we would have to play 60 good minutes of football to compete, and had an opportunity to win there at the end.  I felt like we did that for a half and then they ultimately  took over the game there in the second half and we struggled to do much offensively, struggled to stop them defensively, and really they took over the game there."
 
On the conservative play calling with 2:47 left in the second quarter
"One of our goals in that situation is to not give it back to a team like Pittsburgh. We wanted to just go ahead and get a first down and take it to the two-minute warning, and then we would go ahead and go into the two-minute offense, which we tried to do and ended up with a negative [yardage] play that killed the drive. We accomplished one thing, we didn't give it back to them with before there was 11-seconds left. We started our two-minute offense with 1:30-1:45 left, which is plenty of time if you run the right way to get down the field and score some points. We would do the same thing again."
 
On competing against 2 strong defenses the past 2 games
"We certainly haven't run the ball very well the last two weeks, and we had trouble protecting the passer tonight. There is a lot of things that go into that, and that is not just an offensive line thing or a tight end thing, or a running back. All 11 guys on the field have to work together to do that, and we certainly have not done enough the last two weeks offensively to help our team win a lot of games. We are going to need to improve significantly in that area and continue to work hard and get better."
 
On Pittsburgh offensive adjustments after half
"I know they ran a little no-huddle deal which wasn't too fast in terms of their tempo. They tried to pick the tempo up somewhat doing that. They also ran the ball effectively as the game wore on, maybe more in the fourth-quarter than anything. They were trying to throw some short passes there in the third quarter, get some things going, get some momentum, get some rhythm. They accomplished that. We tried to come after them a few times. We got to them the one, right there in the first drive. Ultimately [Pittsburgh Steelers QB] Ben Roethlisberger did a nice job of getting the ball to people that needed it, and they stayed balanced, we didn't. We became one dimensional, they didn't. In a game like that that is close, 7-3, 10-7  in the third quarter you need to be able to have effective balance, we didn't and they did and I think that was a really big key to the game. "
 
On Denver Broncos T Tyler Polumbus
"I thought Tyler hung in there pretty good. He is playing against two really good football players. That was part of our game plan, some of that was for him, some of that was by design for another part of the scheme. We expect him to go in there and play well and sometimes he had help, and sometimes he didn't."
 
On how to achieve balance with the quarterback
"There's no shortcut to it.  We have to work hard at getting ourselves to run the ball better and be more effective running the football and staying out of third and long, which we were in a lot today.  That alone will allow us to stay balanced.  And if we can maintain our balance with some of the play action passes that worked early in the game the first half I think had more merit to run later in the game but once you fall behind and you really become a one-dimensional offense that is a difficult task to try and overcome and do some of those things because the defense is not going to honor them.  We have to go back to work on Wednesday, we've got to get the running game going.  We've got a lot of things to do better though, it's not just the running game."
 
On P Mitch Berger
"We'll take a look at the film and see if there is anything.  I know there were a couple of short punts there.  I know he did good things tonight, too.  Punted some directionally that we wanted directional punted.  We'll take a look at everything tomorrow morning."
 
On QB Kyle Orton
"He started well, obviously.  He did a lot of good things.  I think once the game became a one-dimensional game we had a lot of players that I don't believe really played as well as we would've liked.  It became much more of a passing game than we wanted this to become.  I think we only ran the ball fourteen times so anytime you're going to put the game in the quarterbacks hands against a defense like that who does a great job of attacking protections, pressuring the middle of the pocket, which they did and seemingly on a consistent basis tonight you're going to have trouble regardless.  We have to do a better job of making sure that we don't put that kind of pressure on our pass protection, on our quarterback by maintaining our balance and we didn't do a very good job of that tonight."
* 
*On Pittsburgh's defense
"They are an extremely well-coached football team and I think you're always going to see something different.  This is the National Football League and ultimately they designed their pressures and they designed defenses and their disguises to try to combat what we're doing, most of which we have blocked before and seen before.  They did a better job of executing it than we did on offense.  Give them credit, they deserve it they played much better than we did for sixty minutes.  We've got a lot of work to do."
 
 
DENVER BRONCOS PLAYERS
* 
*BRONCOS QB KYLE ORTON
 
On his first interception of the game
"They ran a blitz where the nose tackle kind of peeled off and relayed to the halfback. As I was getting ready to throw it, the nose tackle kind of bumped (RB) Knowshon (Moreno) off the route, and it led to the pick."
 
On the running game being limited in the last two contests
"We would love to be balanced, but we feel like we have got a good pass game. If it comes to throwing the ball 40 times, we have won that way in the past, and we should be able to do it in the future."
 
On the offense's performance at Baltimore and against Pittsburgh
"We got beat the last two games, and you win and lose as a team. Certainly, that means the offense isn't doing their part, as well. We had a great week of practice. We really did. I think everybody came and was focused and dedicated. I am sure we will get the same amount of effort this week in practice. We lost to two good football teams. They beat us. (We will) move on and get ready for Washington."
 
On the offensive struggles at Baltimore and against Pittsburgh
 "They are two good defenses, and certainly, when you play those guys, the margin for error is very small. You have got to get all 11 guys on the same page and execute for 10, 11 full plays in a row. We haven't been able to do that for one reason or the other, and we have got to get it back on track. As a quarterback, I put it on myself. It is my offense, and I will get it back on track."
 
On the locker room following tonight's loss to Pittsburgh
"Certainly, (we are) not (in) panic mode. We are in first place of the AFC West (and) lost to two good football teams that outplayed us for 60 minutes both times. I just think we responded very well throughout the week last week after a loss. (We) practiced very well (and) prepared very well. Unfortunately, it didn't turn out to a victory for us this week, but I just feel as long as we come back and prepare that way, get back to work (and) get back on track. We have got a big game at Washington, and it is going to be a big one for us. Hopefully, we will go out and play better and get a win."
* 
*BRONCOS OLB/DE ROBERT AYERS
 
On if the game plans of Baltimore and Pittsburgh were similar *
"Not really, the things we saw them do on film were the same things they (Baltimore) did against us. They executed and made the plays when they needed to make them and that's the reason why they won."
 
*On the defensive performance
"Yeah, we made some plays. They made some plays against us but the plays aren't what wins the game, it's the final score. They did a good job, they scored more points and did what they needed to do, that's all that matters. Big plays are big plays but at the end of the game who has the most points is what's most important."
 
On rebounding after consecutive losses
"We just can't listen to all this stuff, good teams recover from things like this. You bounce back from adversity and that is all you can do is come back on Wednesday and practice hard and correct our mistakes. We need to get better from there and get ready for Washington and that's all we can do."
 
BRONCOS WR BRANDON STOKLEY
* 
*On Pittsburgh defense
"They are a good defensive team. We were able to move the ball pretty good in the first half, we just didn't finish drives off and that's what you've got to do against a good team, put points on the board and we were never able to do that."
 
On making offensive adjustments
"Well, they're a good football team. They throw a lot of things at you and try to confuse you. Hats off to them, they did a good job tonight. But like I said, we've just got to finish drives off with touchdowns and put points on the board. We just weren't able to do that tonight."
 
On second half troubles
"We've played good teams and we didn't execute very well in the second halves of both games (Pittsburgh and Baltimore). That's what happens when you play good teams and you don't play very well."
 
BRONCOS DL KENNY PETERSON
* 
*On forcing a third quarter fumble
"Anytime you go out there, you try to get to the quarterback and make a play.  It just happens that I read my guard pretty well and beat him on a play and had an opportunity at the ball."
 
On what went wrong after the forced fumble
"They just outplayed us. There is a reason why they are the defending Super Bowl champions. It's unfortunate that we couldn't capitalize on some of the plays that we made. Hats off to Pittsburgh, they played a good game."
 
On difficulties facing no huddle offenses
"Absolutely not, it's no problem. Like I said, they made plays and that's what the game is about, making plays and that's what they did. They beat us in all phases of the game."
 
BRONCOS WR JABAR GAFFNEY
 
On the loss
"We are disappointed with the two losses, but we are still in first place now. We had a chance to do some nice things out there tonight, but we still have a long season to go and we are not going to panic and try to get it fixed."
* 
*On offensive struggles
"It is different things every time, between poor execution and drops. Whatever the case is, we have to stop it. The defense has been playing good, but we've been having them on the field too much."
 
 
BRONCOS CB ANDRE GOODMAN
 
On the loss
"There is no panic here and we just have to get back to the drawing board and do what we have to do to make those proper adjustments. We have to get back to getting off the field on third down in the second half, which we did a good job of in the first six games."
 
On the defense
"Sixty minutes, we can play Fifty great minutes of defense but if we don't play for Sixty minutes then it really doesn't matter. We got a timely turnover in the red zone and took advantage of that, but they came back in the very next series and scored a touchdown with a lot of big plays, and the staple of our defense has been not giving up big plays. I think they did a great job in both the passing and running game, but that is the reason they are champs. They know how to make their adjustments in the game and if we are going to compete with the heavy weights then we have to learn how to make those adjustments"
 
On the loss
"It is not tough at all; it is just about doing our jobs. If you told us at the half way point we would be 6-2 most guys would be happy with that. It is just the way that these last two weeks have went, that is kind of disheartening. Both losses have come against the same division and the same type of team which are both playoff teams from last year."
 
ILB ANDRA DAVIS
* 
*On the Steelers halftime adjustments
"They made some really good adjustments and we really did not have an answer for them. We also did not execute what we were supposed to do. We are not going to get down; we are 6-2 and have a lot of ball to play. We are going to stay positive, and we are still in first place in our division and have 8 more games left. We are going to continue to encourage each other, and play hard for one another and get back on the winning track"
 
CB TY LAW
* 
*On matching up with WR Hines Ward
"That is what they brought me in for. I just had to do what I do and stick to what I know. I wasn't trying to get to fancy. I was just trying go out there and do the best that I can on such short notice. Overall I am pretty happy with how I did, but I think that I could have done better. I know I can do better, and of course it is a disappointing loss. Once I get a couple of games under my belt, I think I will be able to help the team."