It was almost 10 years ago that Baron Batch came to Pittsburgh as a seventh-round draft pick in the 2011 NFL Draft out of Texas Tech, looking to be a part of the Steelers running game.
While things didn't work out for Batch with the Steelers, his time with the team opened up a whole new world for him.
While going through rehab in his first year, Batch would come home to an apartment that had blank, white walls. His mission was to change that. And art was the way.
Batch is still in Pittsburgh, and while his work isn't seen on the football field, his passion for art has made him a staple in the creative arts community in the city.
And now, there are even more ways to enjoy his artistic creations.
Batch recently collaborated with SomeraRoad, the ownership group for the SouthSide Works, WH Digital, and his own Studio AM on an interactive gallery space, 'The Residency,' that focuses on community programming. Batch is the artist for 'The Residency,' a project he put a lot of deep thought into before fully jumping on board, making sure he was comfortable with the direction it was headed.
"I get a good feel of who I am working with, who I am talking to," said Batch. "This has been a learning process for me giving creative direction. The exploration phase was several months with conversations of what is possible, what are the resources we are working with and objectives we would like to see happen. Through the conversation the proposed project was 'The Residency,' project which I like to think of as a community lighthouse.
"I wanted to focus on what does it look like for a developer to be open to navigating the growth and unfolding of a commercial property in a way that the grassroots neighborhood is invited to participate. One of those bridges is an artist in residence, which is one of my roles as the creative director.
"There is an area of creativity that is outside of working on paint on a canvas that is community building and relationship building and organizing outcomes in a way that the depth of conversation and consideration of what is possible with what resources are available is expanded while the level of difficulty is decreased. As a creative director that is the sweet spot I am always working to align. Consistent, long-term, impactful outcomes, effortlessly. It's very possible. It requires good communication, timing, forethought."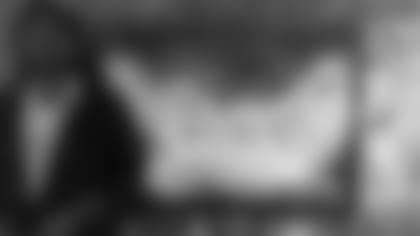 The reaction to 'The Residency' has already been a positive one, as a place to enjoy art and conversation in a safe environment is something many are looking for during the pandemic.
"I do appreciate how excited other people are about it," said Batch. "I am having a lot of fun. It's a different type of fun than what I would have considered fun when I was 20 or 25 years old. It's a fun that is intensely exhausting, but worthwhile. Exhausting in that I am happy to be fully devoted and both feet in to balancing life in a way that I don't' have to compartmentalize a work-life balance. I do what I do, and I enjoy it.
"This project is interesting. It's in motion. It's evolving. It's opened the door for other developers to look and be interested.
"With the gallery open I am around people who are asking questions about the artwork. It makes me realize I want to have an evening where I talk about how to look at art that allows you to relax. A lot of people look at art and are just trying to figure it out. You don't have to figure it out or know why you like it. You don't have to know anything. You can just sit there and let your eyes see and be with the experience. There are times I have been working on a painting and I am just looking at it and an hour passes, and another hour passes. That is an option that is available always. You can do that with anything at any time.
"I know there are some people who have gotten to relax by just looking at the art and that is special. If you are going to believe in something, believe in something that is encouraging that will help you."
For those who want to enjoy Batch's art and get some relaxation from it, 'The Residency' isn't the only place where it can be seen right now. He also has an art installation at the Pittsburgh International Airport on the Ticketing Level in the Landside Terminal. While it might be located at a hectic airport setting, the art allows people to slow down a little, take in something that has provided some peace during a stressful time.
"I know right now there are thousands of paintings in places and people are having these experiences which is a little part of the experience I am having," said Batch. "That is part of what is happening with all of us being alive together. Everybody is connected. With artwork that I make, it's my intention always to provide someone to be able to see my vibrant colors, fluorescent colors, bright colors you don't see often. Also, to share a simple message of encouragement. The airport is a cool place to have that where people are in a constant intersection of going places. The airport has been great. I am happy people are getting to see the artwork.
"Artwork can provide a moment of pause to be still, appreciate something and relax a little bit."
From the days when art was a way to bring life to his own four walls, to his art having a life of its own, Batch has come a long way. But it doesn't surprise him because of his outlook, his mindset, his approach to everything he does.
"It's probably more accurate to say it makes a lot of sense that this is where it has led to," said Batch. "If I could maybe point to a trait that kind of drives me, it's curiosity about what is possible. Also, a joy that I get from being available to think about that. A lot of the external things that people are attracted to are not interesting to me.
"Early on it was the phases of me exploring what is interesting to me, which is curiosity of what brought me an intrinsic sense of joy, which is the practice of being highly participatory with my own thought process and the creativity that can come with it.
"What I am constantly exercising is finding where the ceiling of possibility is that really exists for me and shifting my thought process to be able to remove that. I am way more open to embracing the idea that I am happy to never be the same.
"Whatever comes down the road will be greater than what I imagine it is now."